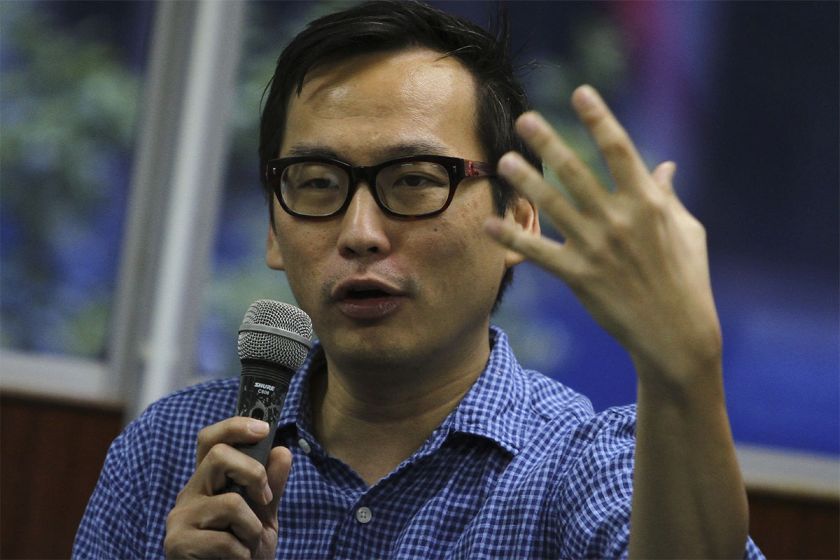 KUALA LUMPUR, July 13 ― Lawyers have criticised the police practice of "chain remand", where a suspect is arrested and rearrested several times, that they said happened frequently amid the high-profile case of Datuk R. Sri Sanjeevan.
MyWatch chairman Sanjeevan, an anti-crime activist, was first arrested on June 22 over alleged criminal intimidation and extortion. He was later re-arrested and remanded a total of nine times based on varying police reports under Sections 384 and Sections 506 of the Penal Code.
"This is a chain remand where they arrest someone, then apply for remand and once the remand expires, they rearrest the individual saying there's been another police report which allows them to circumvent the limitations under the Criminal Procedure Code (CPC)," civil liberties lawyer Syahredzan Johan told Malay Mail Online.
"This chain remand actually happens quite often," he said, adding that chain remand was usually only done to ordinary people who were not well-known.
"With what happened to Sanjeevan, this has allowed us to raise this issue because there's this person who has gone through chain remand, which is an abuse of process," said Syahredzan.
Sanjeevan has been remanded starting Monday for 21 days until the end of the month under the Prevention of Crime Act (POCA) that is typically used for organised crime.
Under Section 117 of the CPC, a suspect can only be remanded for up to seven days.
Syahredzan said POCA was "undesirable" due to its expansive powers.
"In principle, the use is undesirable. Because what is the need for such wide powers for the prevention of crimes?
"When talking preventive crimes it's usually about terrorism but with POCA, it is wider than terrorism, it's organised crimes. So why the need to detain someone beyond the normal period?" he questioned.
Lawyers for Liberty executive director Eric Paulsen said although the use of chain remand was technically "lawful", it was an abuse of power as "the police should investigate diligently and not at their leisure which may explain the need for multiple remands for different reports".
"Magistrates must take their remand powers seriously as the liberty of a person is at stake. They should not treat remand applications as a chore, to be 'rubber stamped' without considering the legality and merits especially in cases of multiple remands," he added.
The human rights activist said that in the case of Sanjeevan, the police should just charge him instead of making extended detentions.
"If the authorities have evidence of his criminality, he should be charged so that he can defend himself in court, and not resort to detention without trial laws like POCA," he said.
Under POCA, a suspect can be arrested for two years without trial.
Criminal lawyer New Sin Yew also said that the use of POCA in Sanjeevan's case was an "abuse of power" as the anti-crime activist had already been in police custody for 18 days before he was rearrested under POCA.
"If the police are using POCA just so they can detain the person for a longer period (21 days) than the usual remand period (up to 7 days for his offence), without any grounds that the person's name should be entered in the register, then it's an abuse of POCA
"The use of POCA should be seen as a continuation of his chain remand, which in itself is an abuse of power," he said in a text message to Malay Mail Online.