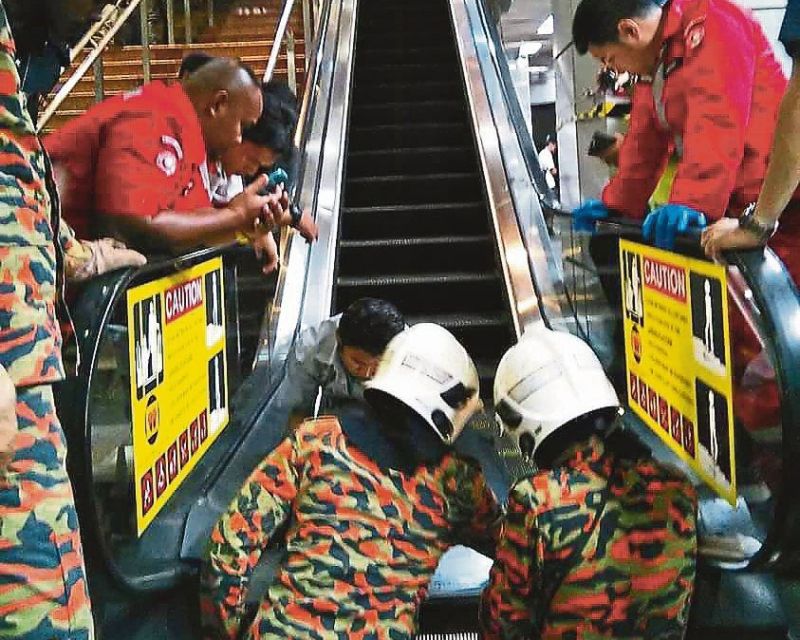 KUALA LUMPUR, Feb 10 — A three-year-old boy had part of his left foot severed in a mishap on an escalator at KL Sentral on Monday.
Dzil Mikhail Nasaruddin is in stable condition at the Kuala Lumpur Hospital (HKL) where doctors had earlier tried to re-attach the forefoot that had been cut off in the 3.30pm incident.
They failed as too much time had elapsed since the accident had occurred about three hours earlier.
City Fire and Rescue Department operations director Azizan Ismail said Dzil's foot was stuck in between the side panel and the steps.
He said the department received a call at 5.43pm telling them that a child had lost part of his foot in an accident at the transportation hub.
He said they were asked to retrieve the forefoot which was stuck in a gap between the side panel and steps.
Firemen found the severed part at 6.30pm and rushed it to HKL but to no avail.
"Doctors at the hospital tried their best to reattach the forefoot but could not do so," he said.
Dzil's father, Nasaruddin Mohd Idris, 40, said he heard his son and wife screaming shortly after they took the escalator.
"They were behind me. I turned and saw my son's leg inside the gap in the side panel of the escalator but could not do anything to help him," he said.
The IT executive said efforts should be taken to prevent a recurrence of the accident.
"The authorities need to ensure that the safety of children is guaranteed in such places," he said.
He said Dzil was unaware of the extent of his injury and only knew that he had been involved in an accident.