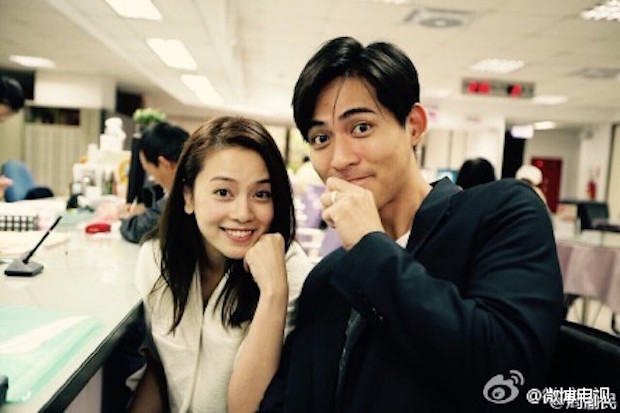 TAIPEI, Nov 12 — Vic Chou, of Mandopop idol group F4, has married his girlfriend of four years, actress Reen Yu.
He made the announcement on his Weibo page on Tuesday, writing "Mrs Chou is really beautiful! Yes, we are married. Thank you for all the blessings!"
Yu made the same announcement on her Facebook soon after, sharing two pictures of the couple holding up their wedding rings.
"Thank you for being by my side. Thank you everyone," she wrote.
The 34-year-old Chou met 28-year-old Yu on the set of the 2009 Taiwanese television drama "Black & White".
Meanwhile, Yu's manager divulged to entertainment website On.cc how Chou had proposed to Reen.
Apparently, the couple were having a meal at home one day when Chou asked Yu out of the blue if she would marry him, to which she happily said yes.
As for whether they will hold a wedding reception, Yu's manager said, "There aren't plans for that at the moment."
Vic is the second member of F4 to get married. Vanness Wu married Singapore socialite Arissa Cheo in 2013.