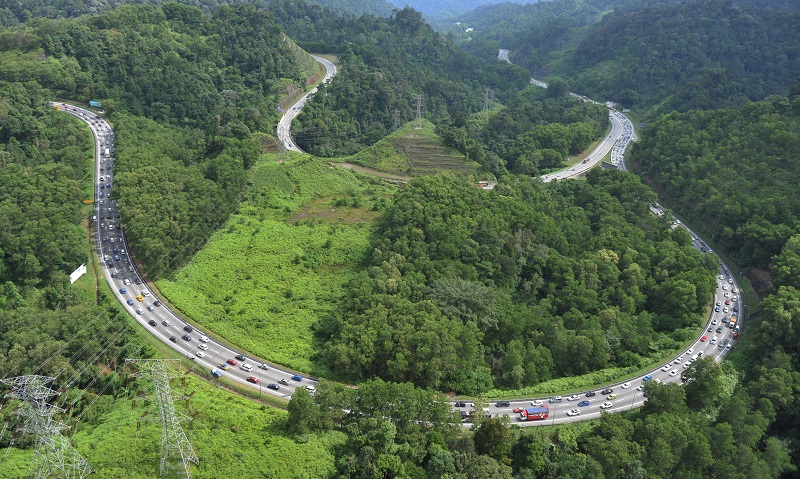 Subscribe to our Telegram channel for the latest updates on news you need to know.
---
IPOH, Dec 28 — Wildlife conservationists have called for the building of either more viaducts or tunnels to safeguard the life of wild animals near highways, in response to the recent deaths of threatened species there.
Sahabat Alam Malaysia field officer Meor Razak Meor Abdul Rahman said under the Central Forest Spine Master Plan drawn up by the Town Planning Department, there are supposed to be 12 primary linkages that would link the disconnected forests at peninsular Malaysia.
"Sadly to date, only two of such linkages were built. One is at Sungai Yu in Lipis, Pahang and the other is at the Royal Belum State Park in Perak," he told Malay Mail when contacted.
Commenting on the death of the sun bear at East Coast Expressway 2 (LPT2) near Kuala Dungun last Sunday, Meor Razak said the expressway was supposed to have a primary linkage.
"The Environmental Impact Assessment report for the project also included a primary linkage. What happened to it we do not know," he said, referring to the linkage.
The site where the sun bear was killed, added Meor Razak, was near the Jerangau Forest Reserve.
"That forest reserve is a natural habitat of sun bears, tapir and tigers," he said.
He urged the Natural Resources and Environmental Ministry to set aside allocation to build a primary linkage, failing which more such collisions with animals would occur.
"If we want to depend on the state, it will be difficult," he added.
Despite that, Malaysian Nature Society (MNS) past president Prof Dr Maketab Mohamed felt that it is already too late for a well-designed wildlife viaducts to be constructed.
"It should have been built during the construction of LPT2," he said.
"The best solution now is to identify locations where animal crossings are the highest and fencing be reinforced and frequently monitored for breaches," he told Malay Mail.
He suggested appropriate underpass or bridges across streams and rivers be modified as wildlife viaducts instead.
Incumbent MNS president Henry Goh said the society and other relevant NGOs stand ready to assist and to supplement the government's effort.
"We call on the authorities to consult, seek advice and include NGOs in a working committee to find a workable long-term plan to save and protect Malaysian wildlife and its habitats. Take immediate measures to stop further incidents of road kills before it is too late," he said.
He questioned how many more roadkills of endangered animals must there be before the issue is addressed.
Goh added that the MNS views the roadkills with great concern in what is viewed as a lack of public understanding and enmity towards wildlife.
"No report was shared of the investigation of the tapir roadkill incident which happened about two months ago. It would be most welcomed if the outcome of the investigations is shared," he said.
It also urged the authorities to intensify its surveillance and investigations to bring the offenders to book and same time look into ways to prevent recurrence.
"A coordinated effort involving various government agencies and departments is required to collaboratively find a long-term solution and not wait for Malaysian wildlife to face the fate of extinction," he added.