KUALA LUMPUR, Aug 12 — Former law minister Datuk Zaid Ibrahim today denied news reports which suggested that his law firm had indicated it may discharge itself from acting for former prime minister Datuk Seri Najib Razak in the latter's final SRC appeal at the Federal Court if no postponement is granted.
Zaid was referring to news reports regarding an August 10 case management of Najib's SRC International Sdn Bhd case at the Federal Court, but claimed these reports were not correct or accurate.
"My Firm, Zaid Ibrahim Suflan TH Liew & Partners, did not make any statement during the Case Management hearing in Chambers that the Firm will be discharging itself as solicitors. We do not abandon our clients," he said in a statement today.
"Any media report stating the contrary is mischievous and regrettable," he added.
Zaid also stressed that the law firm was not motivated by money when it agreed to represent Najib in this SRC case.
"My Firm agreed to take on this Brief because our client, Dato' Sri Najib Razak, has legitimate grievances with regard to his conviction, particularly on matters relating to rule of law, the law relating to bias, and conflict of interest," he said.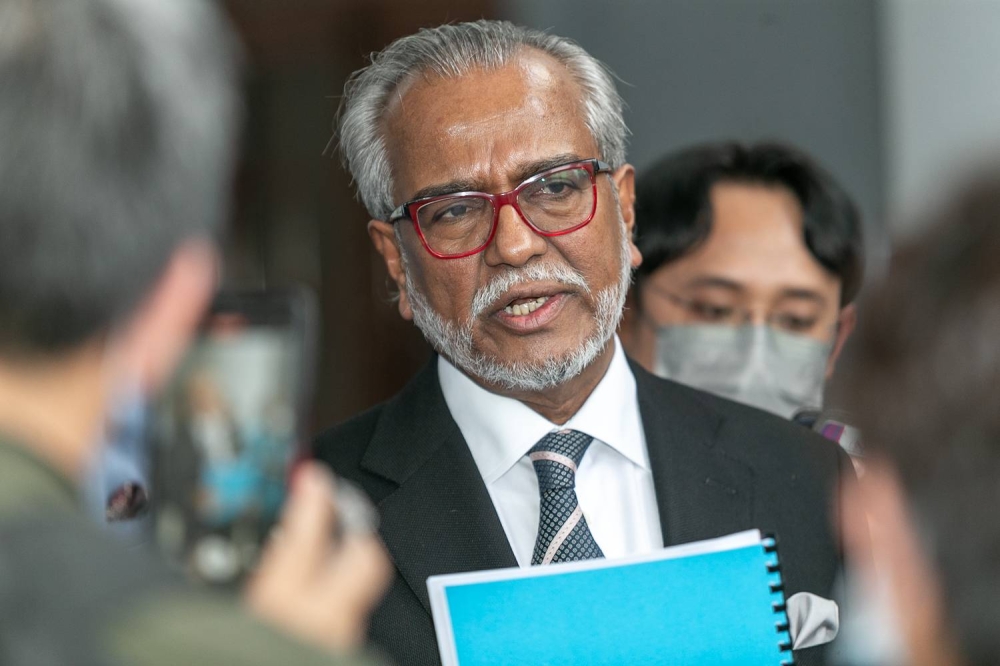 While the Federal Court had in April already decided to start hearing the SRC appeal on August 15, Najib on July 25 abruptly discharged his entire legal team including Tan Sri Muhammad Shafee Abdullah from representing him in the SRC case.
Shafee had been Najib's lead defence lawyer in the SRC case at both the High Court and at the Court of Appeal.
On July 26, Najib's new legal team for the SRC case was announced to be headed by lawyer Hisyam Teh Poh Teik from the law firm Hisyam Teh as his counsel, while the law firm Zaid Ibrahim Suflan TH Liew & Partners' partners Liew Teck Huat and Rueben Mathiavaranam was reported to be his new solicitors for the SRC case.
Najib's new lawyers on July 26 indicated to the Federal Court that they intend to seek for the SRC appeal hearing to be postponed as a "wholly new team" had took over the case, but the Federal Court on July 28 replied that "no postponements will be allowed" for the hearing that is set to start on August 15.
It is understood that the Federal Court will on August 15 first hear Najib's application to ultimately seek for a retrial, and is expected to proceed with the SRC appeal hearing if Najib fails to get a retrial.
Currently, the SRC appeal is scheduled to be heard at the Federal Court from August 15 to August 19 (next Monday to next Friday), and from August 23 to August 26 (Tuesday to Friday of the week after).
The appeal at the Federal Court will be Najib's final appeal in the SRC case, since he had previously failed in the Court of Appeal in his appeal against his guilty verdict in the High Court.