KUALA LUMPUR, Aug 5 — Food delivery riders, mostly serving Grab and Foodpanda, said today they have gone on a 24-hour strike dubbed "Food Delivery Blackout" to protest low delivery fees, as they called for better social security and protections.
At a press conference today, riders lamented the fact that they have to bear payment to Employees Provident Fund (EPF), Social Security Organisation (Socso), as well as issues with claiming insurance whenever an accident occurs.
"Previously, a few hours work from morning to afternoon could get me RM100, now it's tough to even get RM40 for an entire day's work," a delivery rider who only wanted to be known as Boo said at the press conference here along with Opposition party PKR.
When asked about how the delivery fee system works for a rider, Boo said that one of the ways fares are calculated is based on the distance of the delivery from a vendor to a customer.
However, the rider said that the distance does not follow popular navigation applications such as Google Maps or Waze, but the food delivery app's own navigation system which might not accurately reflect the actual traffic and road conditions.
"Our navigation apps show 15km, but theirs might show 12km. Sometimes their map shows a shortcut route, but in reality, the shortcut is not usable," Boo said.
"The situation now is like masters and servants. We are chained to these corporations by the fact that we have to purchase their carrier bags and earn according to their systems ... Why do we have to follow their rules when our fares keep getting lower and lower?" he asked.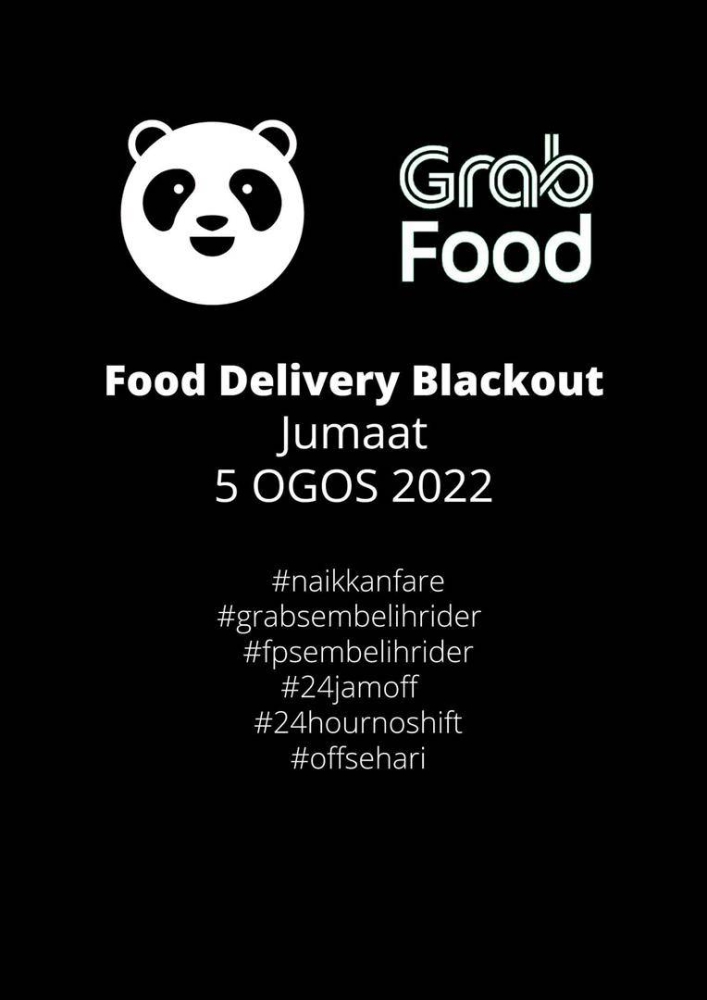 In addition to these issues, food delivery riders also noted the problem with the mindset that "customers are always right" involving scam orders, and whenever a delivery goes wrong, the fault is immediately put on the driver.
"When it rains, when traffic is congested, when customers complain about late deliveries, everything is the rider's fault," a rider from Foodpanda said.
The riders said there have been times that they received scam orders — orders where customers opt for "cash on delivery" as the payment method but directed the delivery to a null location and sent the rider on a wild goose chase.
PKR Youth chief Adam Adli Abdul Halim, who was present at the press conference, said it is not a matter of sympathy, but to listen to the voices of riders on the ground and not just the ones in office chairs.
"Should these riders still be treated as gig workers and freelancers that are tied to a relationship of "masters and servants" despite not having enough security, and clearer laws to protect these workers?
"They are not protected or treated as full-time workers, but they work for 12 to 13 hours a day. If this is not properly controlled, then it might be turned into an area for exploitation," he said, likening it to modern slavery.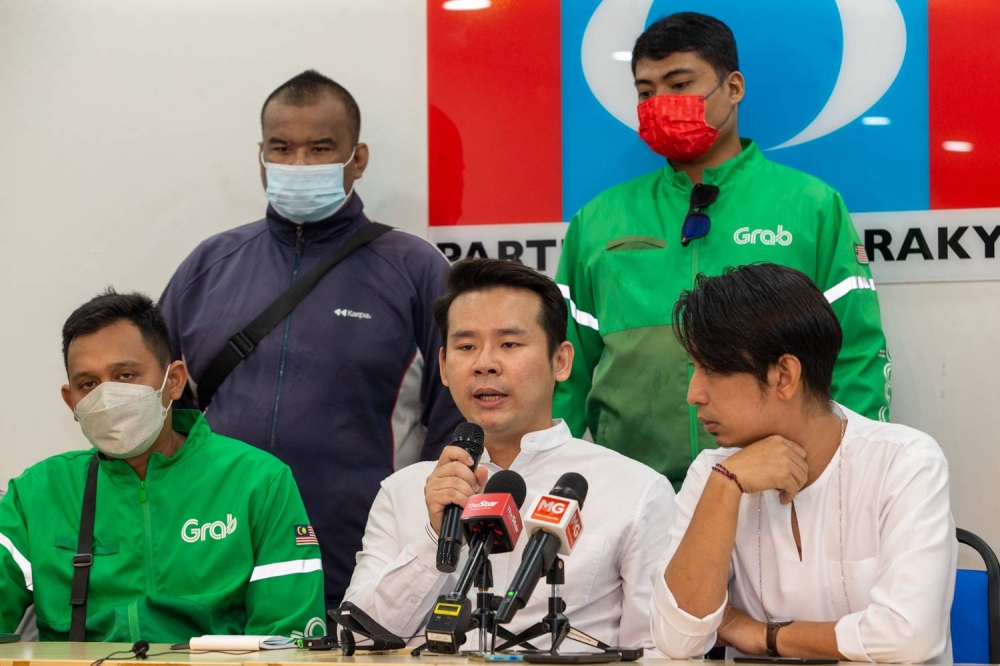 The wing's deputy chief Kamil Munim added that these giants who started as small platforms offering a quick way of earning extra cash should adjust their systems accordingly.
Boo and the other riders noticed that many youths are joining as riders instead of furthering their studies, and this should be a cause for worry for the future and development of the country.
The riders said that the number of p-hailing and e-hailing drivers that went on strike today is still unknown, but it is happening nationwide.
A 62-year-old e-hailing Grab driver who wanted to be known as Sobinder said he regrets not being able to join the riders in solidarity after having just taken several days off for vacation.
"I think this move by the riders is good, we must fight for our wages," he said. "[Grab] likes to call us 'Partners', but what does this Partnership get us? Nothing."
In December last year, Grab Holdings Limited celebrated a major milestone of getting publicly listed on Nasdaq.
Meanwhile, Grab has been garnering more attention on social media platforms for its increasingly expensive fares for passengers and food delivery charges.
Yesterday, Capital A's AirAsia Super App announced that they are offering its gig workers full-time employment with a minimum monthly wage of RM3,000 as well as benefits that include EPF, Socso, and medical coverage.