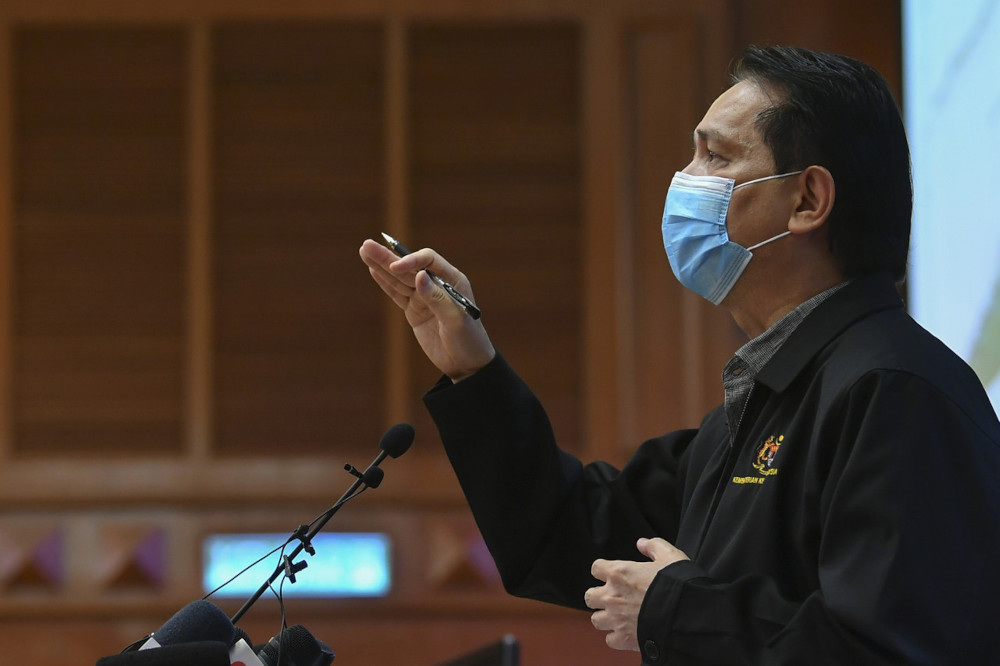 KUALA LUMPUR, May 30 — Beds in Malaysian hospitals are now at a premium and soon doctors may have to make hard call on who gets into the intensive care units (ICU) for Covid-19 treatment.
Health director-general Tan Sri Dr Noor Hisham Abdullah said the number of Covid-10 patients in ICU today rose to 846, two more compared to yesterday.
Those on ventilators totalled 419 even as the disease claimed 79 more lives overnight.
"Beds at designated Covid-19 treatment hospitals, quarantine centres are decreasing and likely may be insufficient.
"The Health Ministry has also warned that there will be a situation where doctors will need to make difficult decisions and only prioritise Covid-19 patients who have higher recovery rate compared to those with poor prognosis," he said in a joint news conference with Senior Minister (Security Cluster) Datuk Seri Ismail Sabri Yaakob today.
Dr Noor Hisham added that Malaysia's Covid-19 infection rate has been rising rapidly.
"The latest r-nought number is now at 1.16 and the cases reported have been increasing exponentially.
"An increase of 1,000 to 2,000 cases a day is not impossible," he said.
In the last two days, Malaysia's Covid-19 cases rose from 8,000 to 9,000 in just 24 hours.
Due to the constant rise in infection numbers, the government has placed the country back on a total lockdown from June 1 to 14.