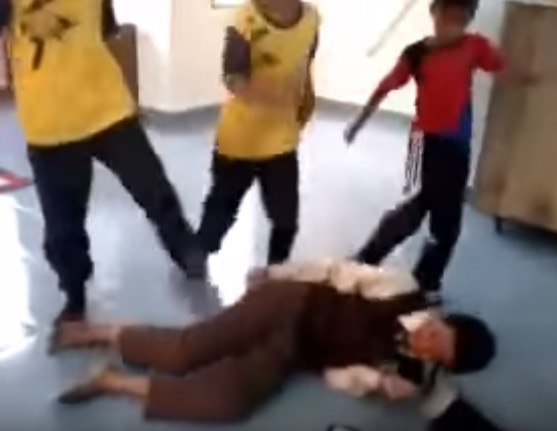 PETALING JAYA, Oct 17 — The Education Ministry is proposing suspension as a punishment for school bullies with the aggressors getting a maximum of one-year community service or time in a rehabilitation centre.
Its minister Datuk Seri Mahdzir Khalid said the move, which could be implemented in January, was being proposed for primary and secondary schools as the current measures were deemed ineffective.
He said the period of suspension would depend on the offence, but there should be no compromise for students who incited or led the bullying in a group.
"At the moment, we don't have a solid action we can impose on school bullies aside from caning and engagement with parents," Mahdzir said.
"It is time for schools to implement more stringent punishments."
In March, it was reported that bullying in schools had dropped to about 3,000 cases last year from 4,000 in 2014.
Mahdzir said the ministry would get feedback from stakeholders, including parents and teachers, on the proposal before implementing it.
"The ministry had discussed with academicians, professionals and senior government officials, and some suggested expulsion," he said.
"But we rejected the suggestion as we would like to come to an agreement which would be win-win for everyone."
As the plan has not been set in stone, Mahdzir said it was not confirmed whether it would be included in the circular on Education Rules and Regulation (School Discipline) 1959 under the Education Ordinance 1957.
He said any bully case which becomes a criminal case would be left for the police to investigate.
Mahdzir said suspended students who were were due to sit for major examinations would have to do it the following year.
He said the wrongdoer would also be asked to do community service or be sent to rehabilitation centres during the suspension period as a condition to re-enter school.
The latest reported bully case left a Form Two student hospitalised after he was beaten up by four Form Three students in a school in Sungai Petani on Aug 29.
The victim, who suffered internal bleeding in the head and bodily injuries, was warded at Sultanah Bahiyah Hospital in Alor Star.