PETALING JAYA, Nov 15 — With the pedigree of The Rare Food Company and Joon Dining, Unusual Marketplace had my eyeballs (and stomach) the moment I read about its opening.
Housed in the same building as The Rare Food Company but at a different level, a friend was raving about the porridge tasting just like it does in Hokkaido.
The aesthetics were also a big pull as it resembled a little place you could have easily imagined to be next to Japan's Tsukiji Market.
But at the end of the day, I prefer to look at what's served on the plate.
Advertisement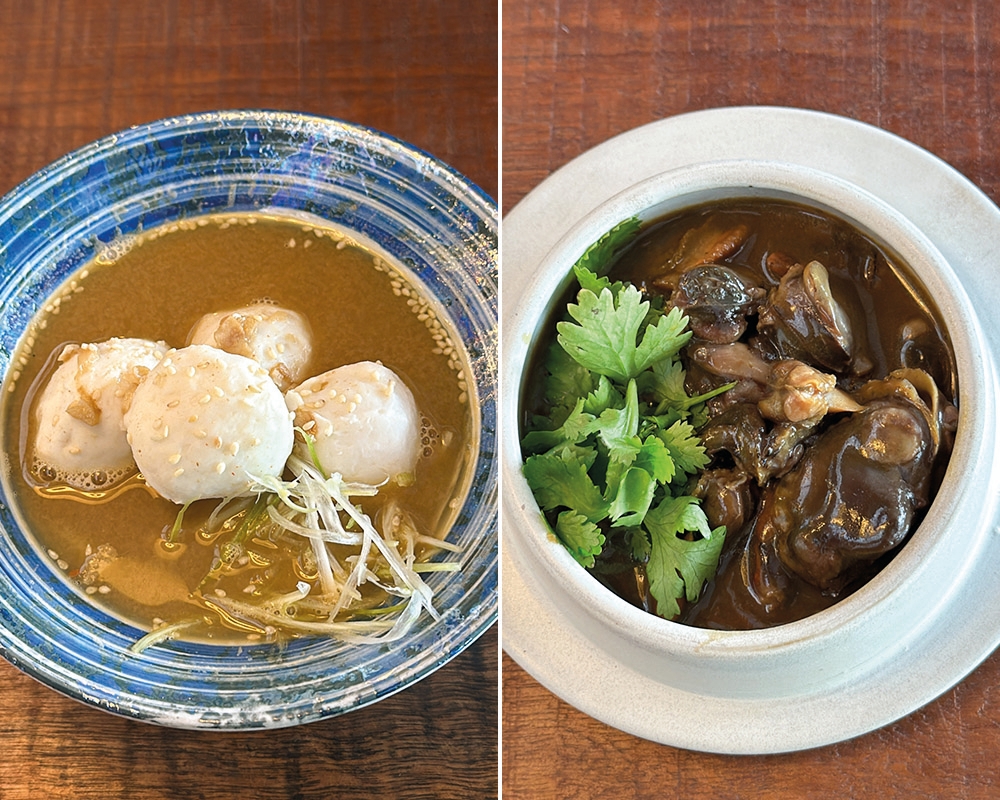 The menu is still a work in progress. In a way, that makes me anticipate what other goodies I can try on my next visit.
Just like its name, they source for unusual ingredients fresh from the sea. Since wild caught seafood can be seasonal, some items may not be available on the menu.
They have also banded together with fellow chefs namely chef Srirachan formerly from Nadodi KL, Hai Kah Lang, chef Lee Zhe Xi from Eat and Cook and Tyrell Joon from Joon Dining to come up with various dishes.
Advertisement
Start your fun with Coral Grouper Fish Balls (RM15.90) from Hai Kah Lang. The plump balls arrive swimming in their house made clam broth and garlic dashi. On the side, you have the momporok chilli sauce. (Momporok chilis are from the south-east coast of Sabah.)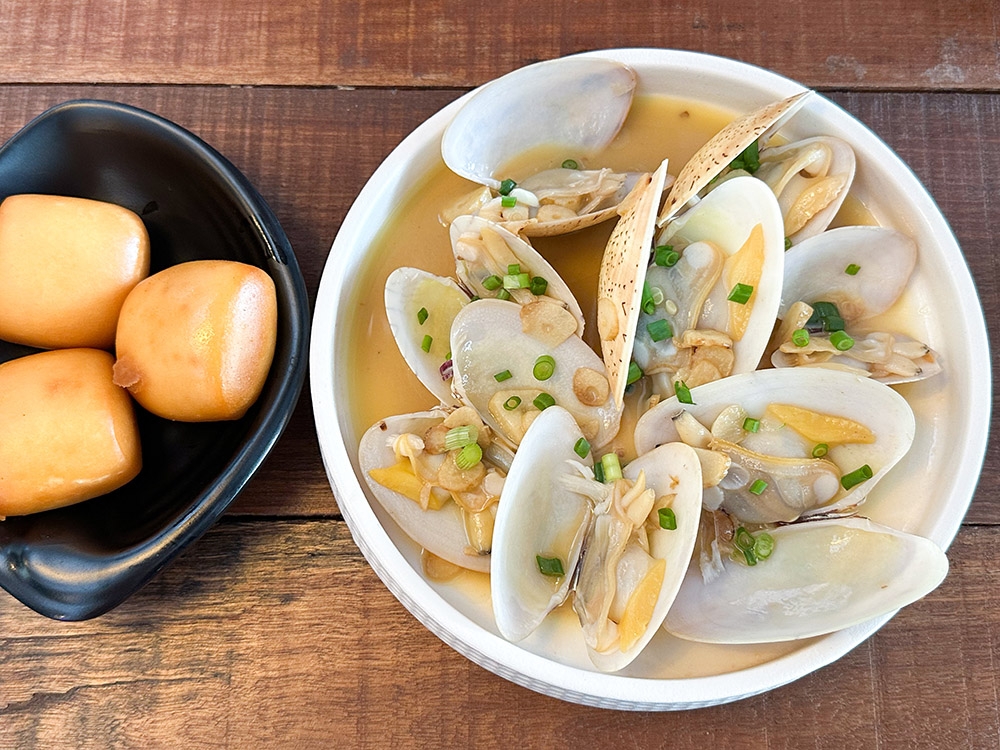 If there was an exam, that broth would have scored an A plus for its balanced sweetness and richness. Needless to say, every drop of it was drunk up with gusto.
For the fish balls, there's no dreaded ping pong texture and it tastes like what you get when mum gets her hand on fresh fish in the market: full of goodness for you.
The Srirachan Curry Cockles (RM25) will have cockles or see ham fans go wild. The plump juicy specimens are heavenly especially if you have been subjected to those mini, frozen see ham found in your char kway teow.
Here the curry isn't our usual local rich coconut milk concoction. Instead, it's a Japanese curry with a milder heat.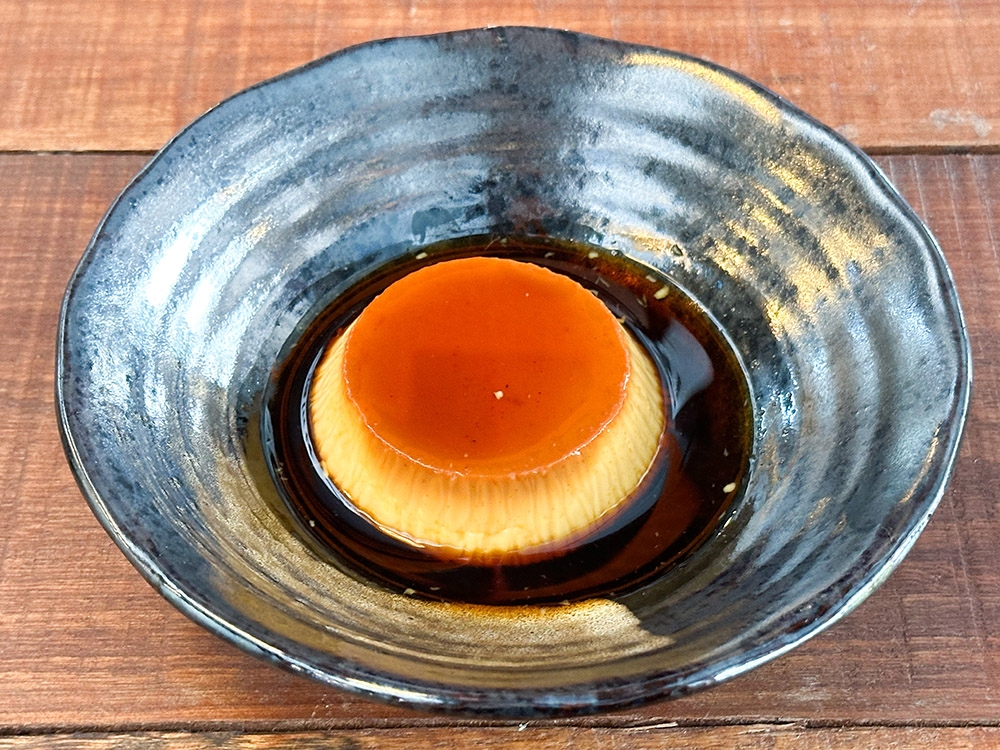 You can take a peek at the fish tanks to select the "live" seafood. This is cooked in garlic and wine dashi.
We tried the Tulya Clams (RM53) with that addictive sauce. You get mini fried mantou with the dish, so make full use of it to scoop up that crazy good sauce with that hint of wine.
On the menu, they also state other items like Pearl Clams, Baby Geoduck and Limited Giant Deep Sea Flower Crab.
At this moment, the mains include their noodles and porridge.
The noodles — a choice of udon or ramen — are served with a bowl of broth prepared for 12 hours with chicken and vegetables. You choose the type of seafood to go with your noodles.
The star was, of course, the Milled Porridge that generously feeds two or three people. There's a mixed seafood version for RM68. This includes a combination of fish, squid, tiger prawns, clams, scallops and fish balls.
You can also add on other seafood items like the fish of the day, mussels and crab. There's a virgin crab and a wild flower crab (RM68).
Even on its own, the super smooth stone milled porridge isn't like those plain Janes you get in the usual porridge shops.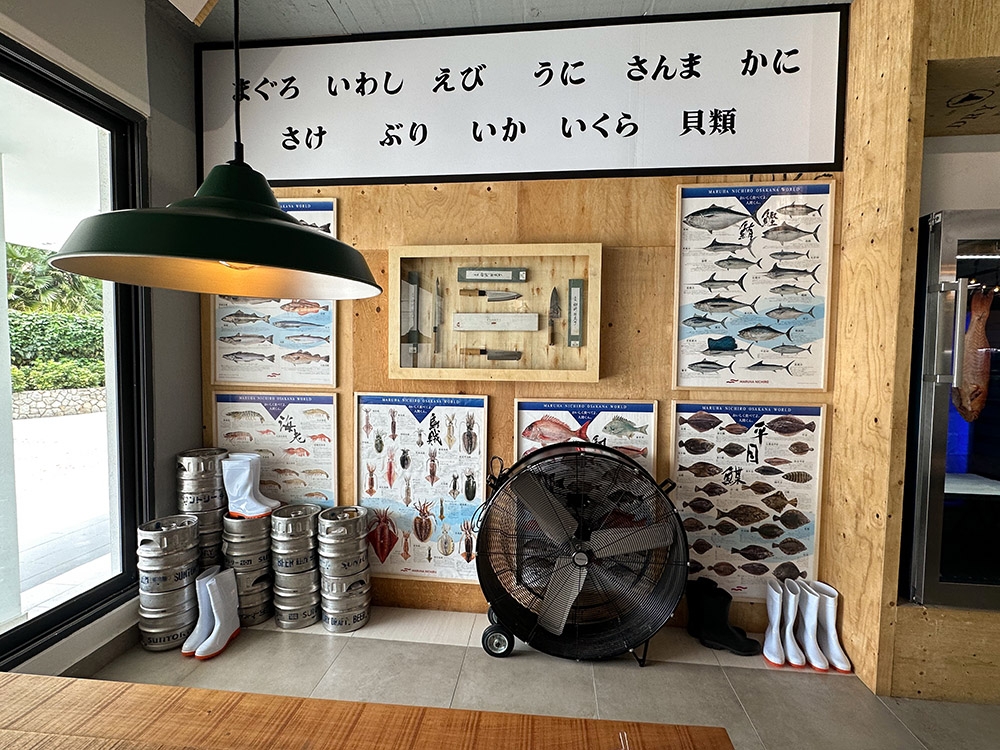 Here it's jazzed up with smoked fish broth, smoked eels and ago dashi, that drives it to become a flavour bomb of a porridge.
With the seafood and that flavourful base, no one is going to call this porridge "sick food" which is what we usually associate plain porridge to be — food eaten when we are feeling under the weather.
As the porridge can be refilled, you can opt for various types of seafood to create a different taste. With one round of seafood done, we opted for the Flower Crab. It was a great choice as the fine, sweet flesh was the perfect way to end that porridge meal.
For dessert, try the Miso Creme Caramel (RM12.90). It's a delicate, wobbly caramel with a savouriness from the use of miso. That umami lift elevates the taste of the creme caramel, making you wish for seconds.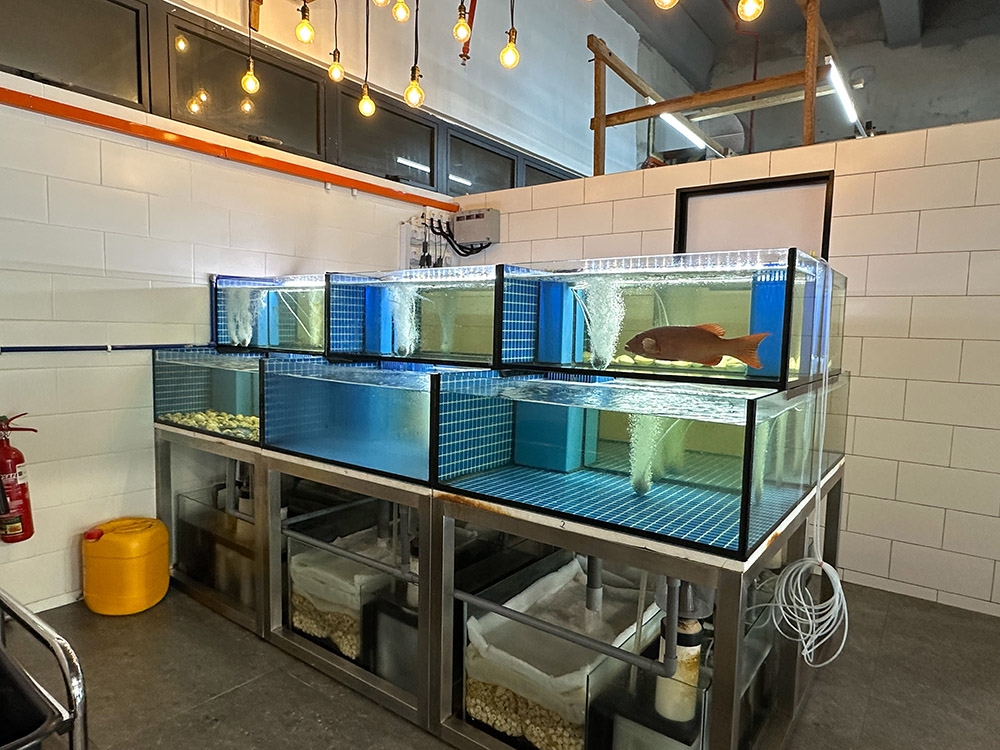 I'm looking forward to the upcoming main meals. This includes fish and chips, from a recipe by chef Lee Zhe Xi from Eat and Cook. And there's also curry rice with a choice of seafood.
Unusual Marketplace, Ground Floor, The Club @ Empire Residence, Jalan PJU 8/1A, Damansara Perdana, Petaling Jaya. Open: 9am to 5pm (Wednesday to Sunday). Website:https://www.rarethefoodco.store/pages/ump Instagram: https://www.instagram.com/theunusualmarketplace/
* Follow us on Instagram @eatdrinkmm for more food gems