KUALA LUMPUR, Dec 6 – Breakfast. That first meal of the day. It can be varied depending on your preference: light or heavy, savoury or sweet. The possibilities are endless.
So how about satay? Usually served when the night falls, a few places in Malaysia like indulging in satay the first thing in the morning.
I was a young child when I was introduced to morning satay in Kota Baru. What a treat it was to my young mind. Nasi dagang, satay, toast and half boiled eggs.
Fast forward to present time and so far, I've only had satay in the morning at Shah Alam's Restoran Hatinie. Hence I was curious when I came across Sate 7 Pagi that serves a Muar-style breakfast where satay is a highlight.
Advertisement
It's indeed quite a drive from home but since it was the weekend, it became an adventure to explore an area I had not been to for a long time.
Development has seen the Serdang New Town spread outwards where Sate 7 Pagi is located in an area I have not been, hidden after an industrial area. One sad scene was how fire had razed 13 shops in the main thoroughfare of the town. Hopefully they will be built back.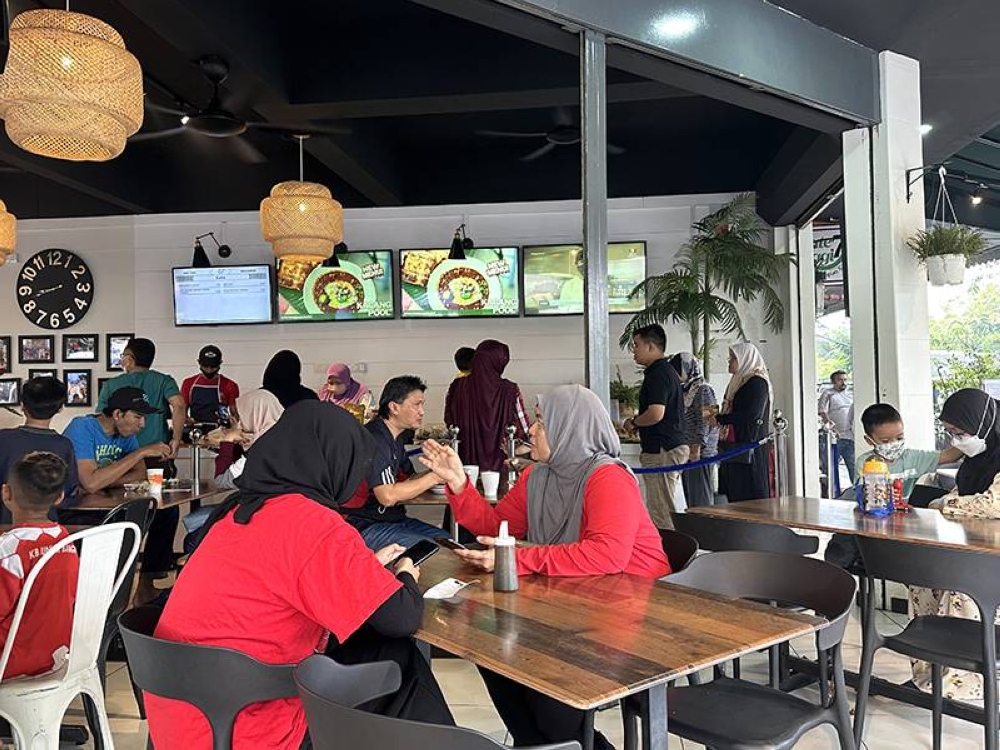 Advertisement
When we arrived at Sate 7 Pagi, there was already a crowd of people dutifully lining up for their orders. You will see a notice on the protocol – line up and order, get your number and collect food from the counter next to the kitchen.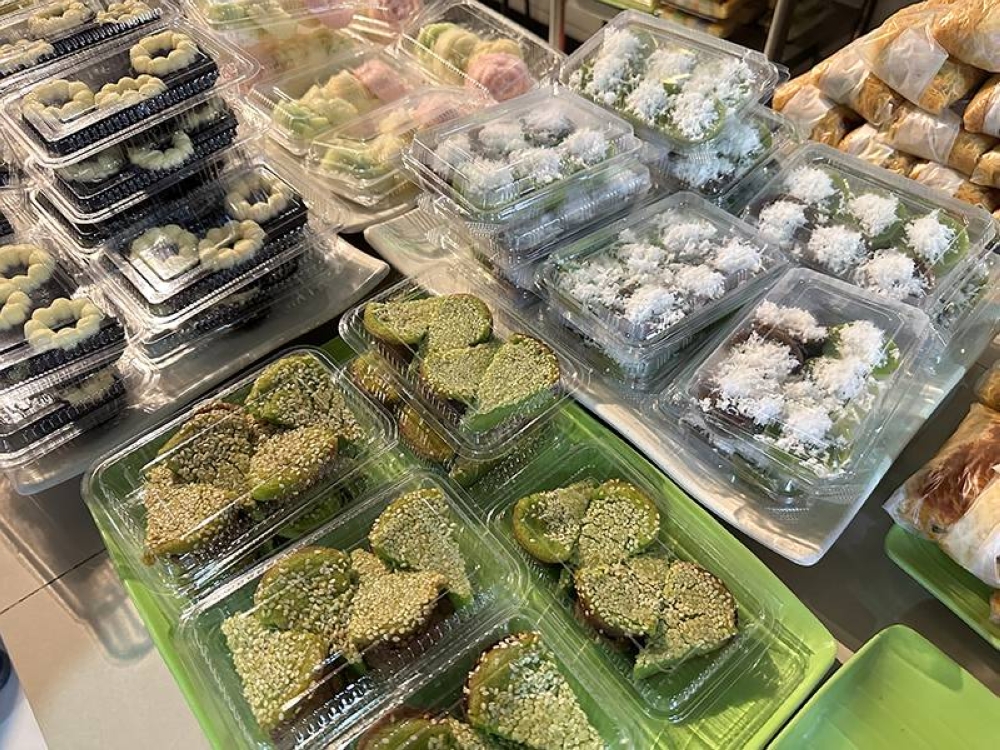 As you wait in line, there will be temptations at the counter like nasi lemak wrapped in plastic, fried noodles and an extensive selection of kuih. You can find kuih koci pulut hitam, kuih tepung gomak, kuih pulut serunding, kuih bakar, talam durian, keria gula Melaka, apam ros and more. One unusual kuih was kuih seri ayu with cheese!
You can grab your seat within the restaurant or outside under temporary tents.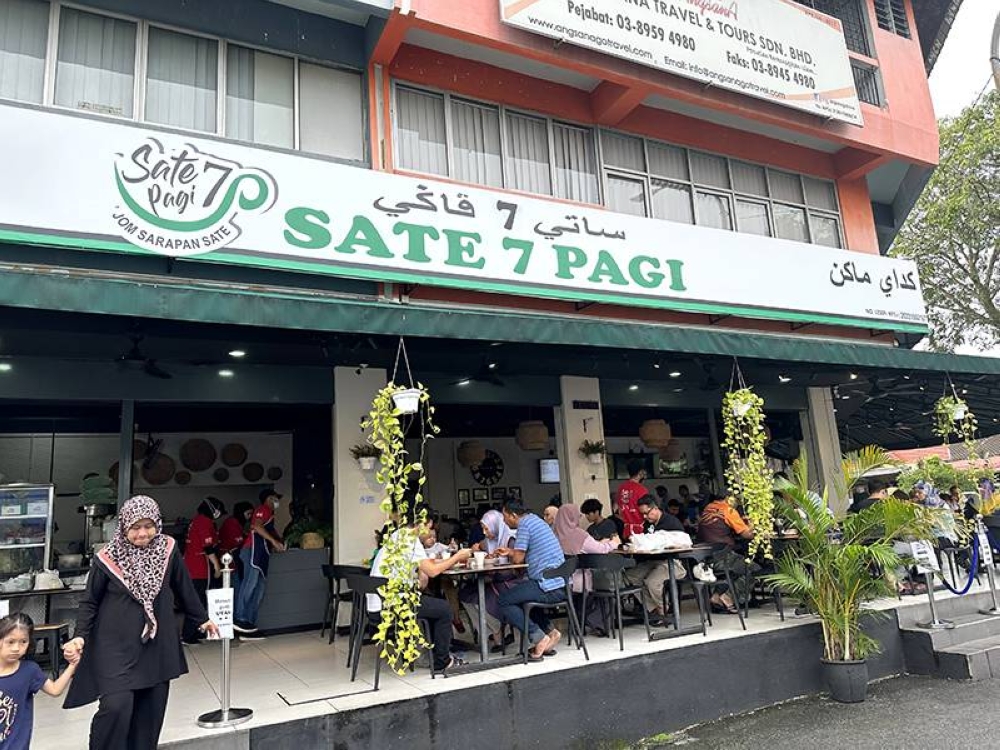 The highlight is the satay, freshly grilled over a hot charcoal fire at the side. Apparently the meat is marinated and packed in plastic bags.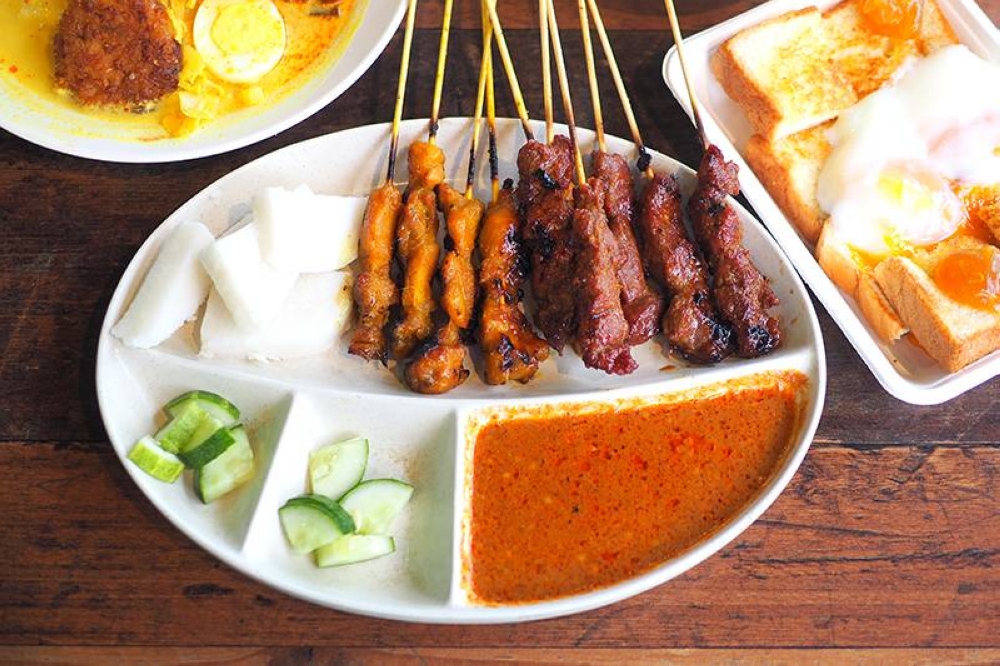 You can get the satay set (RM18) where it comes with five sticks of chicken satay and five sticks of beef satay. This also has nasi impit and peanut sauce.
The beef satay is excellent. The meat is tender and well marinated so it needs just a little of the peanut sauce for taste. For the chicken satay, it's good but pales in comparison to the beef version.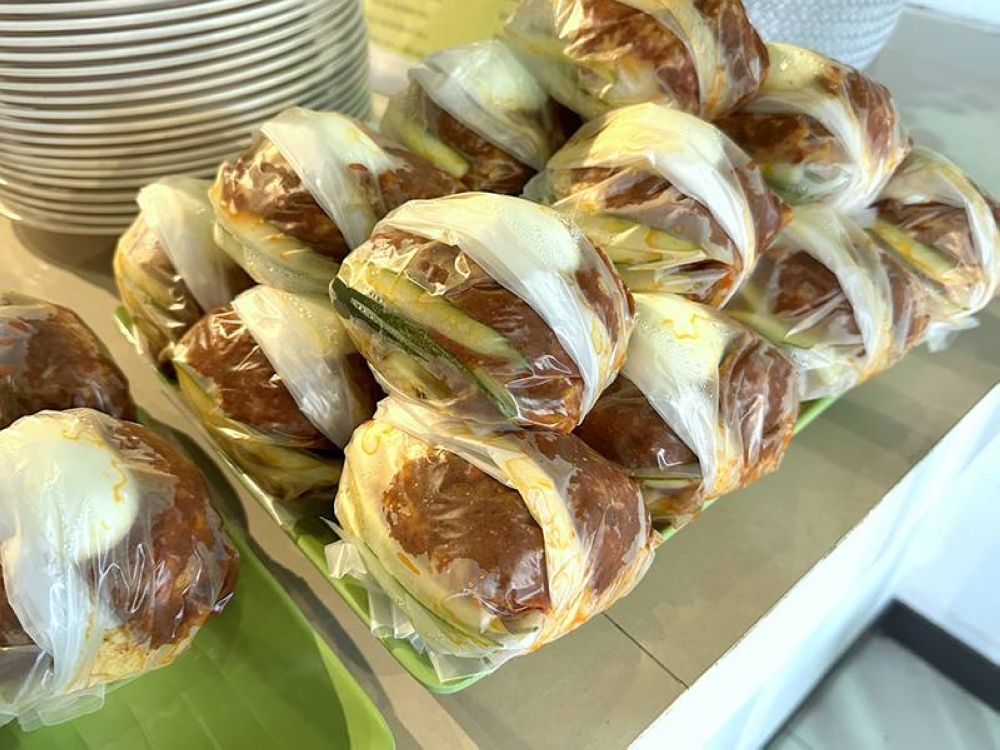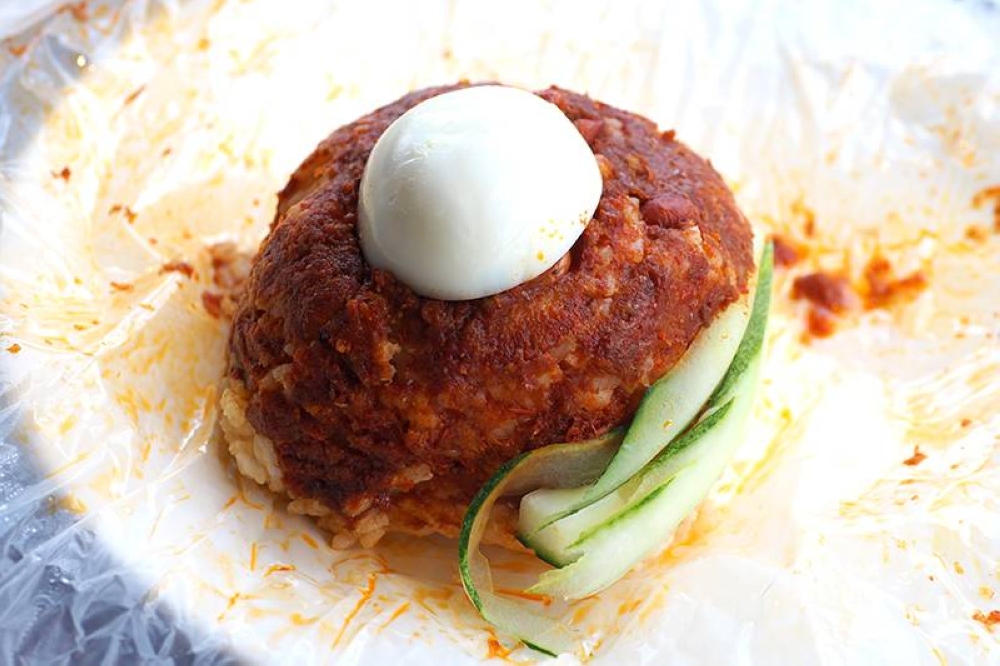 You can pair the satay with nasi lemak bungkus (RM3.80) for a simple meal as it's just rice topped with a not too spicy sambal, peanuts and half portion of a hard boiled egg. It's a generous portion that can be shared between two people.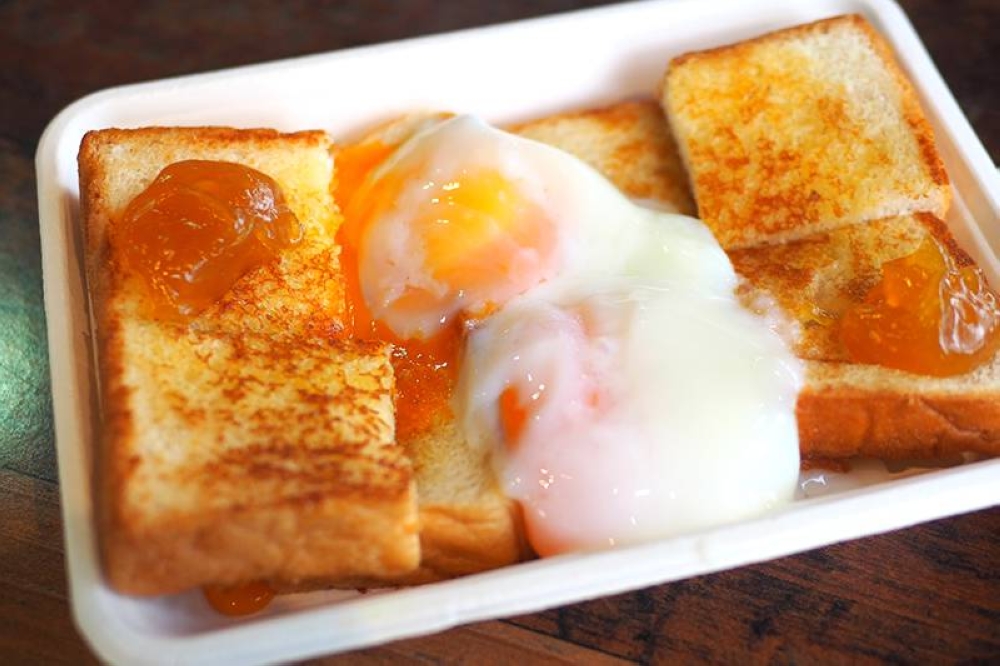 Or go for a Johor-style meal with the kacang pool set for RM8.90. For me, this is the ultimate comfort food with lightly spiced fava beans topped with green chillies and a sunny side up kampung egg. It is served with thick soft toast bread for you to enjoy the beans. I ended up mixing this with their roti telur goyang (RM6.50) with the soft half boiled eggs that oozed out golden yolk.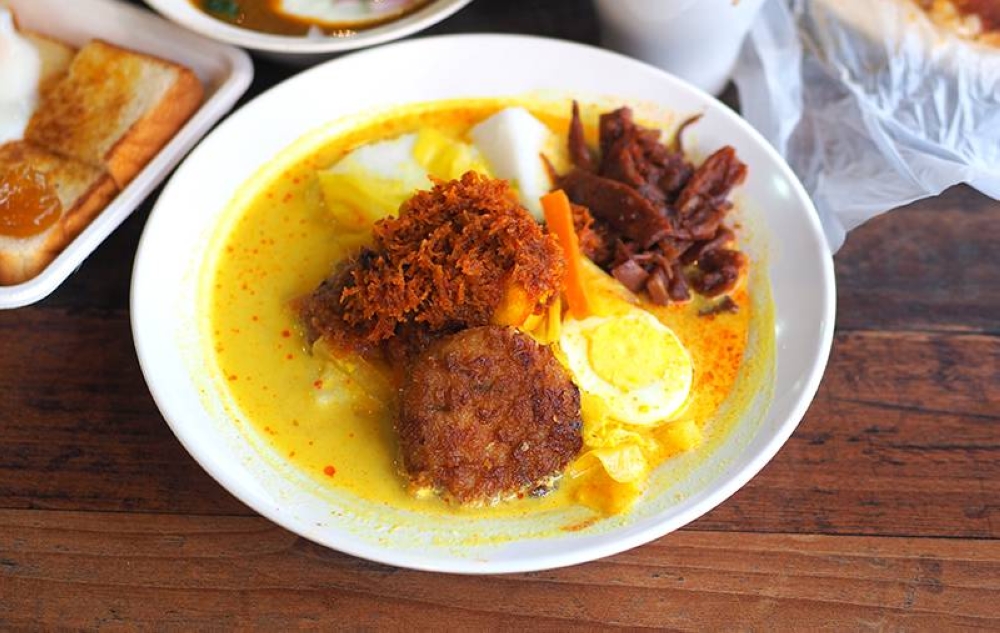 If you're incredibly hungry, there's also lontong. You have the choice of the usual version with sayur lodeh or the dried variant. The Lontong Jumbo (RM15.90) is packed with goodies like sambal sotong, sayur lodeh, a piece of bergedil and hard boiled egg. It's sprinkled with serunding kelapa. I added a little peanut sauce too from the satay as I enjoy eating lontong that way.
The menu is an extensive one with soto, mee rebus, nasi arang which is their version of biryani rice, and nasi lemak with various dishes like ayam berempah goreng or sotong.
If you prefer dining at home, they are also listed on Grab Food, if you're within their delivery area.
Sate 7 Pagi, 3244, Jalan 18/37, Taman Sri Serdang, Seri Kembangan, Selangor. Open: 7am to 2.30pm. Satay is only available up to 12pm. Closed on Tuesday. Tel:+6012-2119490. Website: https://www.sate7pagi.com Instagram: @sate7pagi Facebook: @sate7pagi
* Follow us on Instagram @eatdrinkmm for more food gems