KUALA LUMPUR, June 18 — "YB... Save me, please... (sobbing), they (criminal syndicate) broke my legs..."
Non-governmental organisations (NGOs) continue to receive such distress calls to this day. In Malaysia, only politicians and the police have the ability to rescue victims of job scams abroad.
The rescue job has never been easy, as cybercrime syndicates constantly monitor news and social dynamics in the victims' hometowns, and often relocate or sell victims whenever the situation turns unfavourable, which increases the difficulty of rescue missions.
The global incidence of labour trafficking in 2021 exceeded 90,000 victims, as per the Trafficking in Persons Report of 2022.
Advertisement
According to unofficial data, there are at least 1,000 Malaysian victims stranded abroad.
Overseas job scams are structured into three levels, with cybercrime syndicates at the top, job scam victims in the middle, and the general public at the bottom, who are at risk of becoming targets.
Cybercrime syndicates lure job seekers with high-paying offers, but once they're trapped, they're forced to scam the general public for money. Failure to comply puts job scam victims at risk of physical abuse, sexual assault, being sold off and even organ harvesting.
Advertisement
PKR Teruntum assemblyman Sim Chon Siang tells Malay Mail about the ways syndicates work. He knows because he is rescuing victims for almost a year.
The victims' whereabouts
The Pahang state executive council member embarked on his rescue journey sometime after the 22-year-old female insurance broker, Chia Min Yong, went missing in April 2022. He received a plea for help from a family in his constituency, whose son had gone missing and fallen victim to job scams in Cambodia. After his first rescue, there were more pleas coming to him.
In April 2022, Chia Min Yong was reported missing after meeting a customer. Before her disappearance, she had sent text messages to her boyfriend and mother stating that she was heading to Johor Baru for a job interview due to work and financial problems. She also mentioned that the new job offered a monthly salary of RM8,000. Until today, Chia Min Yong's whereabouts remain unknown.
Based on the cases handled by Sim, Johor has the highest number of job scam victims, followed by Ipoh in Perak, and Kuala Lumpur ranks third. Most of the victims come from less privileged backgrounds and want to work to support their families or escape poverty, which is why they are attracted to high-paying jobs. According to the available data, the victims are scattered across South-east Asia, including Myanmar, Cambodia, China, the Philippines, Thailand, and some in Dubai.
Sim said based on his records, rescuing a victim would typically take a minimum of 12 days.
From May 2022 to February of this year, he rescued a total of 96 Malaysian victims.
Since the families of the victims couldn't afford the high cost of rescue fees, Sim personally funded the rescue missions, amounting to RM200,000 from his own pocket.
Some family members of the job scam victims have joined Sim's rescue operations, travelling together to Mae Sot in Thailand, which is located opposite Myawaddy, Myanmar where the notorious KK Garden is situated.
The infamous KK Garden is Myanmar's largest telecommunications fraud network, consisting of four gardens: KK1, KK2, KK3, and KK4. The garden's walls and gates are about 4 metres tall and are topped with barbed wire. The entire area spans approximately one kilometre in length.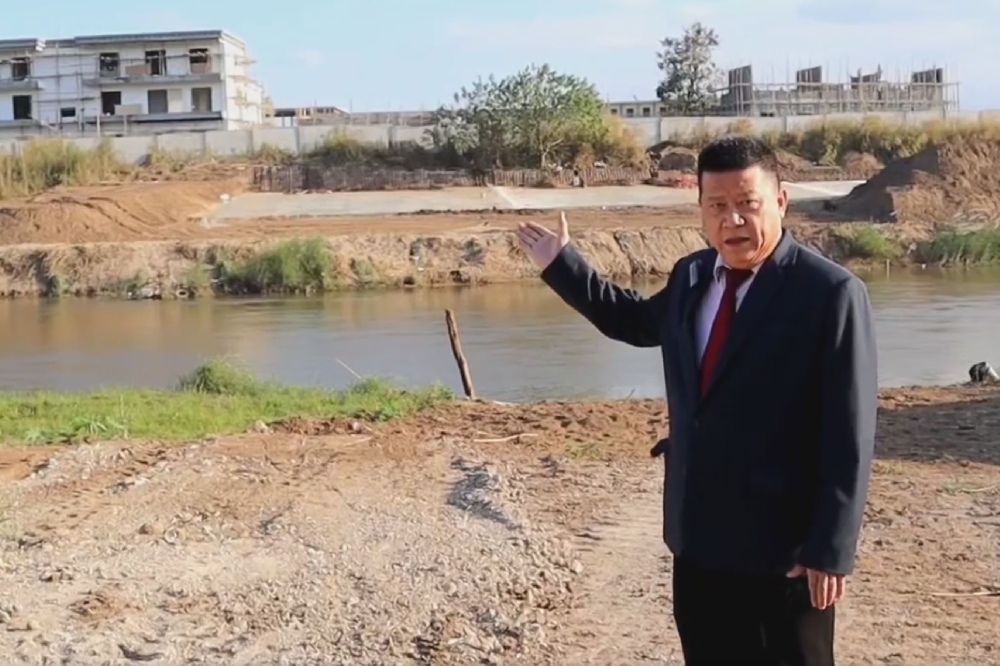 Sharing victim stories helps to better understand
As a prevention measure, the Royal Police Malaysia published a documentary titled True Story: Job Scam Victims (Kisah Benar: Mangsa Job Scam) on their official YouTube channel on August 6, 2022, featuring a rescued job scam victim sharing his experience.
In the documentary, a job scam victim named Jason (pseudonym) said he used to work in China, but returned to Malaysia after the Covid-19 outbreak. In March 2022, he saw a job opportunity on his phone and applied for it after checking the company's background.
After going through four rounds of interviews, the hiring manager assured him that working in Cambodia is safe and offered a monthly base salary of RM12,000, Jason recalled.
"Upon arriving on May 6, everything was not as wonderful as I had imagined," he said.
He found out that he was actually involved in online scams, targeting Malaysians. When he tried to seek help from his family, he was punished with a two-day illegal confinement, during which he was given only one meal per day.
Jason was rescued by a kind driver and immediately reported to the police after returning to Malaysia.
From the comments on the documentary, netizens seem very interested in this topic and look forward to more related documentaries, hoping to learn more about the syndicates' tactics and modus operandi.
As of the deadline, Malay Mail had not received any response from the police regarding the documentary's milestones and impact, as well as whether there are still Malaysians falling victim to job scams abroad.
Rescue plans hard to replicate by NGOs
The rescue plans for job scam victims vary significantly due to differences in resources, connections, finances, social influence, status and negotiation strategies among different organisations.
Datuk Hishamuddin Hashim, the Secretary-General of the Malaysian International Humanitarian Organisation (MHO), has stated that the organisation is still receiving distress calls, but can only provide information to the enforcement authorities.
Previously, MHO had handed over some cases to Sim for follow-up, and had also submitted a memorandum to the Myanmar Embassy in Malaysia.
He said currently there are around 20 families claiming that their children are trapped in Myanmar.
Regarding whether Sim's rescue plan can be replicated, Hishamuddin said that he believes Sim is sincere in rescuing victims, but some people may disagree with his methods.
"To me, any method that can bring people back should be tried as long as it is not breaching the laws," he told Malay Mail.
In mid-February, Malaysia and Thailand's police forces reached a consensus that non-governmental organizations (NGOs) would no longer be involved in rescuing job scam victims.
Instead, intelligence sharing and joint efforts to combat fraudulent activities would be conducted exclusively through a "government-to-government" (G2G) manner to avoid disrupting investigations.
According to the director of Bukit Aman's Criminal Investigation Department, Datuk Seri Abdul Jalil Hassan, Thai law enforcement authorities have stated that they will no longer accept intelligence provided by NGOs. They will only recognise information shared by the Royal Malaysia Police and Foreign Affairs Ministry.
Therefore, the only thing that NGOs, victims' families, and informants can do is to report to the police or provide relevant information.
The G2G approach is also in effect between Malaysia and Cambodia. On March 27th, after a one-day official visit to Cambodia, Prime Minister Datuk Seri Anwar Ibrahim announced that 12 more victims of job scams were rescued, bringing the total number of Malaysian victims rescued in Cambodia to 299.
However, not all countries are suitable for G2G arrangements, especially Myanmar, where areas affected by telecommunications fraud are controlled by rebel forces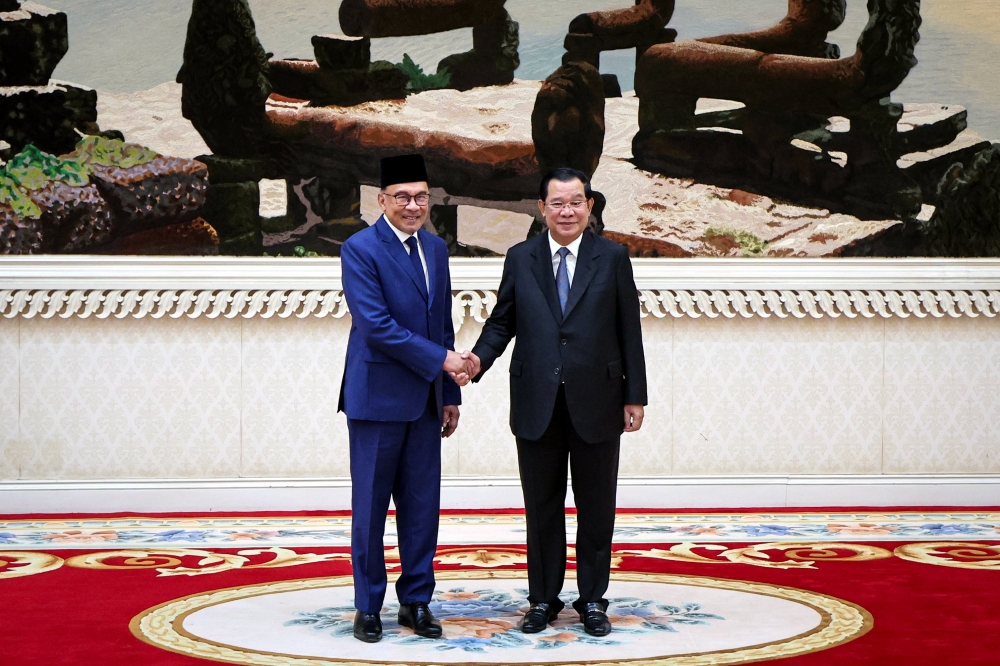 Remote guidance as a tool to get out
After rescuing 5 Malaysian victims on 19 February this year, Sim announced right away that it marked his "last mission".
He cited three reasons for discontinuing his rescue efforts: (1) his busy schedule as a state assemblyman and state executive council member; (2) excessive expenses associated with rescue missions that have surpassed his capacity to bear, and (3) the baseless accusations by netizens accusing him of human trafficking and profiteering from the rescue operations, which has left him disheartened.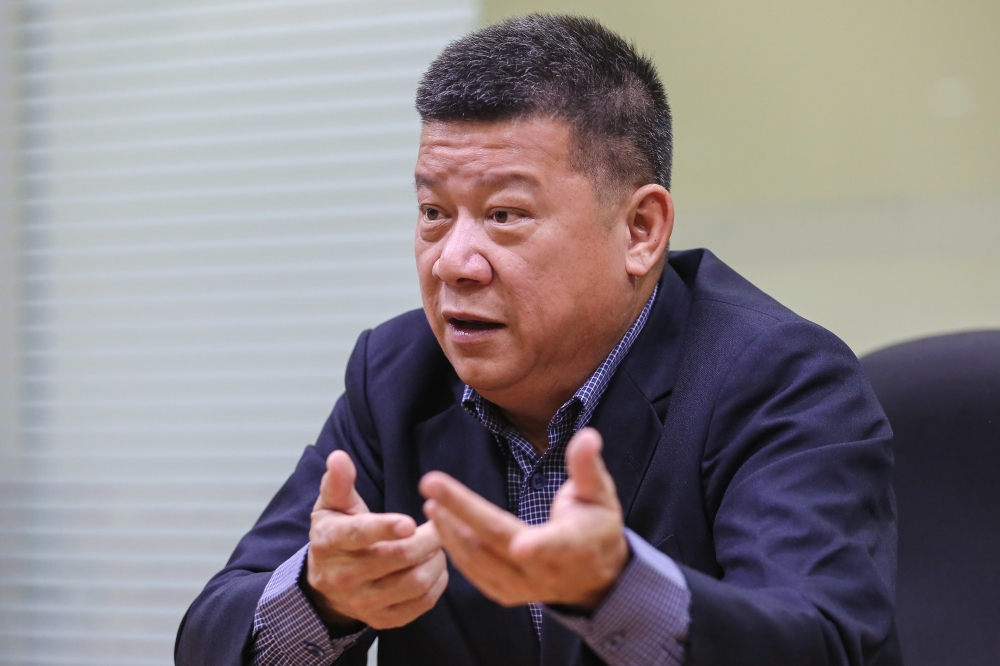 Sim is still receiving pleas for help, despite having publicly announced in mid-February that he would no longer be involved in rescue operations.
He said that currently, the only way he can help rescue Malaysian victims is by providing remote guidance over the phone. He guides them through the steps, including contacting the Malaysian Embassy, whom to get in touch with, and what actions to take next.
Vigilance is the best way out
Recruitment agency Randstad Malaysia country director Fahad Naeem said nowadays, even the most educated and experienced, can be vulnerable to job scams.
"Therefore, we always recommend that job seekers reach out to the company directly using reliable sources such as the company website or arranging for a face-to-face meeting with the interviewer.
"As for freelancers, they should also double check with their gig community for assurance that the opportunity is real.
"Job scams do not necessarily target any sector in particular as the objective is to scam as many people as possible," he said in an email to Malay Mail.
He said the scammers tactics are always changing and they may reuse old methods to target new people and impersonate a reputable or popular company brand to appeal to more victims.
In mid-February this year, Randstad, which is a global agency, released a statement cautioning job seekers in Malaysia to be wary of individuals impersonating their employees on Facebook and Instagram, with the intention to defraud.
As per a written response in the First Meeting of the Second Session of the 15th Parliament, Datuk Seri Azalina Othman Said, the Minister in the Prime Minister's Department for Law and Institutional Reform, disclosed that in 2022, Malaysia recorded 25,480 reported cases of online fraud complaints, resulting in losses exceeding RM850 million.
In addition, according to police statistics, a total of 1065 teachers fell victim to online scams in 2022, involving a staggering amount of RM31,684,149. This means that on average, 3 teachers were scammed every day in 2022. — Cincai News
* This article was translated from a news report originally written in Mandarin.
** This report was made possible through the generous support of the American people through the United States Agency for International Development (USAID). The contents do not necessarily reflect the views of USAID or the United States Government