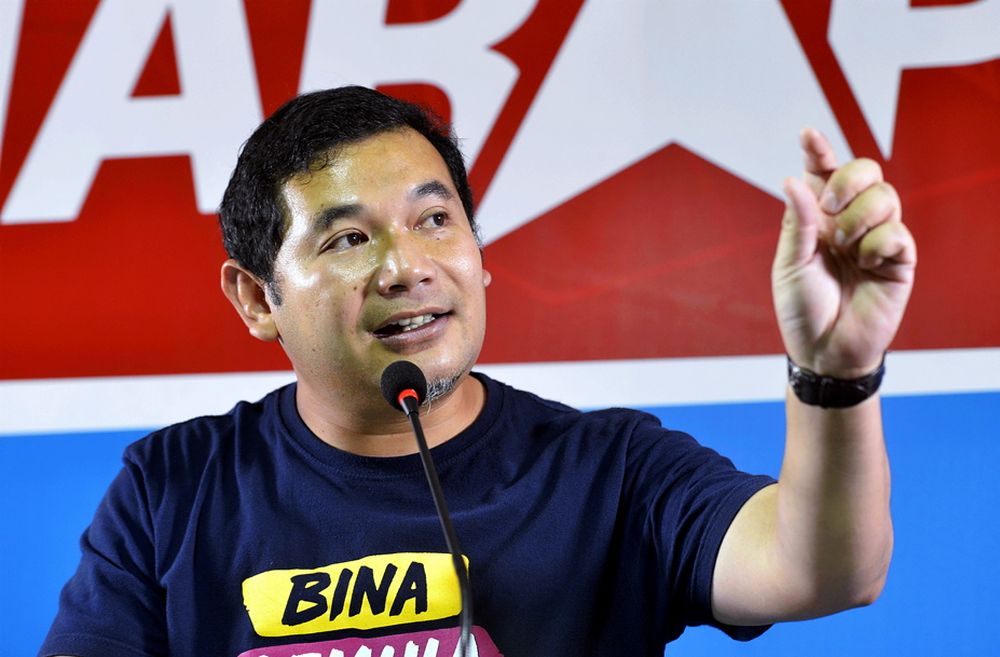 KUALA LUMPUR, April 30 — There has been an increase in Malay, Chinese and Indian voters who are undecided over who to vote for in GE14, according to research outfit Invoke Malaysia.
Invoke said this was based on findings via surveys done over the past five months.
Its director and PKR vice-president, Rafizi Ramli said today about 50.7 per cent of Malay voters surveyed in a recent poll admitted to being undecided on who to vote for.
Comparatively, the survey found that 66.3 per cent of the Chinese community and 46.9 of Indian voters felt the same way, as of April 23.
"Those who have not made their decision on who to vote, or either kept their vote sentiments secret, these are the ones who are traditionally and categorically listed as fence sitters," he explained.
Rafizi said the latest findings was an increase from another study done last year where back in December, only 34.6 per cent of Malay voters polled admitted to being undecided, while 43.9 per cent from the Chinese community and 26.9 per cent of Indian voters were on the fence.
"From all the polls we conducted, we found out the closer we got to elections, the more the voters are admitting they are on the fence," he said.
"The spike in fence sitters got more apparent from February, when more members of both the Indian and Malay community admitted to being undecided," he said.
He attributed the surge of undecided voters in February to the announcement made by the opposition coalition of their component parties joining forces to run together in GE14.
"There could have been a surge in support for the opposition at that period as it was when we announced our coming together, the manifesto, and our prime ministerial candidate.
Rafizi explained that most voters from the Malay community, who admitted to being undecided were likely to be former supporters from ruling party Barisan Nasional, based on their research outcomes.
"More often than not, those on the fence are more likely to be those looking to get out from Umno or BN, or have previously harboured support for them," he said.
Rafizi said in their latest findings, among the remaining voters who have made up their minds, from the Malay community, 18.1 per cent admitted to supporting BN, 15 per cent supported Pakatan Harapan (PH), while another 15 per cent declared their loyalty to PAS.
He then detailed how 9.3 per cent from Chinese voters had decided they would vote for BN, while 18.9 per cent would side with PH, and only 3.9 per cent of them preferring PAS.
"There are about 18.7 per cent of the Indian voters who said they are with BN, while 32.9 are said to be with PH, and only 1.2 per cent of them showed their support for PAS," Rafizi said.