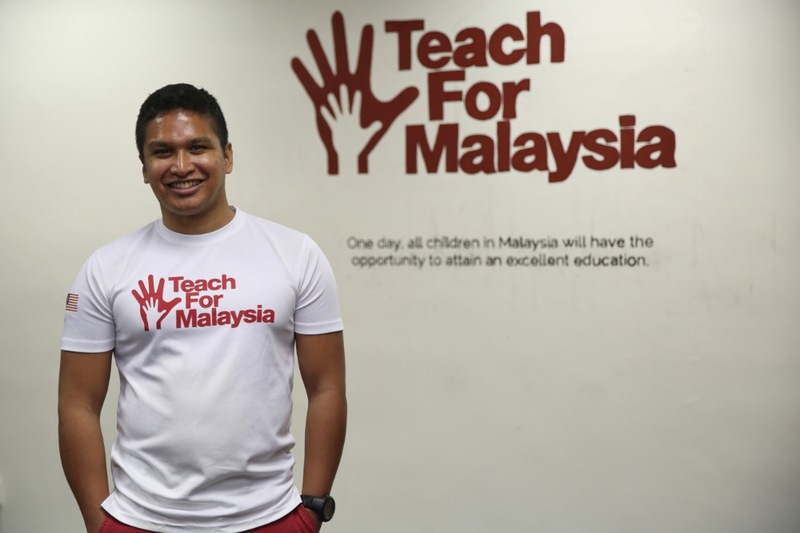 KUALA LUMPUR, May 4 — How do we get better students? How about paying teachers better for a start, said Transformasi Nasional 2050 (TN50) ambassador Dzameer Dzulkifli.
The Teach for Malaysia co-founder added that talent management is among the things Putrajaya needs to look into urgently so Malaysian students can receive a better education in the future.
"The most important support is talent. Can we get the right teachers and right principals into the right schools? This concept is used in any high performing organisation... it starts with quality. Why not with education?
"We want to consider higher pay for teachers (to attract graduates). Pay people a higher amount for doing something good," he told Malay Mail Online in a recent interview.
Dzameer pointed out that the Education Ministry is one of the largest in the country with over 420,000 staff, 10,000 schools to service and over five million students (customers) to serve, making it hard to ensure quality throughout.
He said that there is an "oversupply" of teachers currently but the system is not placing them in schools that need them, especially in rural areas.
"You need to sell it as teaching is a hard job... we are looking for the best people... are you it?" the mechanical engineering graduate explained.
Despite there being some success in producing talented individuals, Dzameer feels a more "bottom up" approach is important so that a higher rate of success is achieved.
"Our education system is good enough that we create pockets of international successes but at the cost of leaving quite a large group behind.
"So we should be thinking about the lowest common denominator and be measuring ourselves on that basis. If one kid can't read, we are not doing a good job," he stressed.
Other than well-equipped teachers, creating a more community-based education which gets parents involved is also the key for a self-sustaining system instead of just relying on the government in the future, Dzameer added.
"We should have a system that is more decentralised, greater school autonomy, the community should be on the school board, and autonomy for principals to hire and fire to build their own team.
"From the federal point of view, they take more of a regulator approach rather than an operator one. Currently there is a lack of independence in schools," he said.
Among the short-term aspirations that Dzameer plans to achieve as a TN50 ambassador is a nationwide survey to find out "what parents and students want" from the education system.
He hopes this can lead the way to transform the current "uptight" system into a more fluid and innovative learning process.
"Do we have willingness to change and continually adapt? It is more of a leviathan system currently, we need a more agile system.
"I hope we won't have subjects in schools. They should learn based on problems, projects or passion. A lot more modular and thematic rather than content based. A lot more focus on the emotional intelligence component," Dzameer said.
Addressing the issue of single stream schools, Dzameer hopes there can be a pilot project as part of his long-term aspiration to experiment with a multilingual school.
"I think there is definitely a way for us to have a single stream that protects the identity of our own cultures.
"I would be keen to have a pilot project under TN50 to test that out. In the next five to 10 years, can we create a school or district that is multilingual and has all of this?" the 33-year-old said.
The problem in implementing this, he said, is the mindset of the adults who are afraid of change and stepping out of their comfort zones.
"I think right now, it is more of the adults being afraid of it because young kids are colour blind. Kids can learn multiple languages at drop of the hat. Adults are afraid of the unknown.
"I think there is a group of people who are afraid of the unknown. They are afraid to see what is possible. If we want to get there, we have to be creative in trying to achieve it," Dzameer added.
In his role as a TN50 ambassador, Dzameer is hopeful that he can help Malaysians improve the education system... even if it takes baby steps to achieve the nation's goal in 2050.
"It's too drastic to make a whole policy-wide change but baby steps towards it is definitely something that we can do. I have full faith the students are able to pull it off," he said confidently.
* Dzameer Dzulkifli is one of the 13 TN50 ambassadors handpicked to assist Putrajaya in mapping the country's future based on their respective expertise.