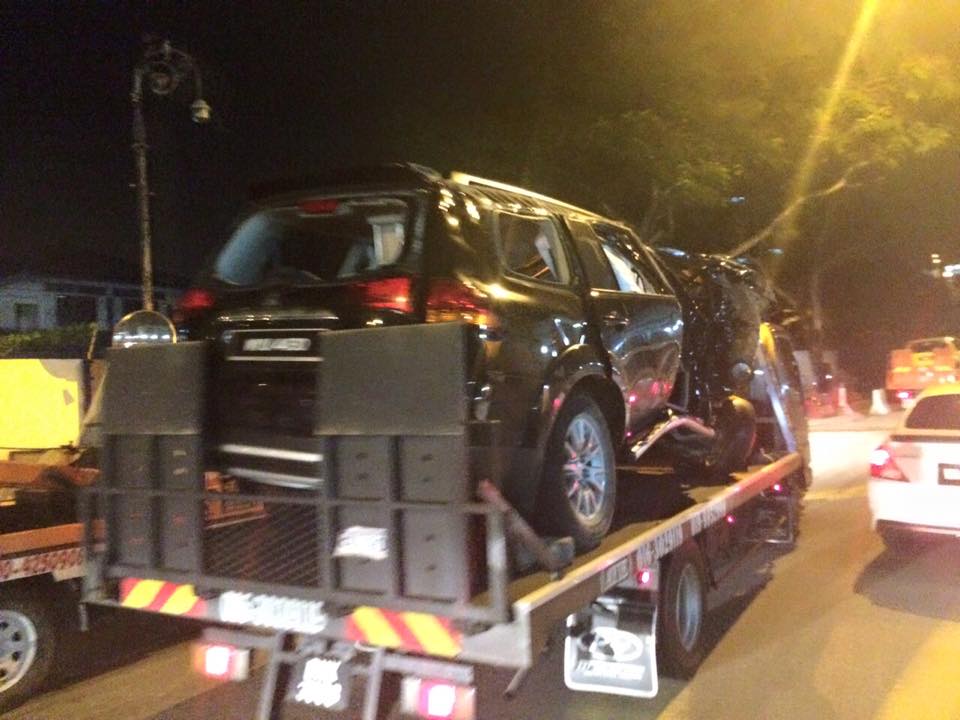 KUALA LUMPUR, May 4 — The suspects involved in a fatal car crash on the Duke highway over the weekend have claimed that it was caused by the victim, according to a report in The Star today.
The female driver of the Perodua Myvi involved in the crash alleged that the victims' Mitsubishi Pajero had swerved into her lane just before the accident.
"Because of that, I lost control of my car.
"The next thing I knew, I was on the road and was injured in the mouth, right thigh and left hand," the 35-year-old said in a police report she lodged on the incident.
Fairuz Nizam Husain, 35, his wife Nova Safitri Azhari, 27, and their infant daughter Nur Firuza Annisa were killed after their Pajero crashed with two Myvis during the pre-dawn hours on Saturday.
The couple leave behind two girls aged seven and four.
It is believed that the two Myvis were part of a group of six cars of the same make allegedly involved in an illegal race when the accident happened.
Police have since released the drivers of the two Myvis that crashed into the Pajero on bail — including the 35-year-old female suspect — apart from calling 11 people, including witnesses, for questioning.
Malay daily Sinar Harian, meanwhile, quoted an eyewitness as claiming that a group of Myvis were being driven fast and aggressively prior to the crash.
Describing the incidents leading up to the fatal accident, 18-year-old Muhammad Zaki Abdullah claimed that one of the cars even tailgated his car in the middle lane before overtaking him on the right, just seconds before the accident happened.
What stood out in the carnage, however, was the sight of the infant being thrown out of the Pajero, he said.
"Only God knows the situation at that time, I stopped my car and looked at the baby.
"There was some movement and a bit of sound from the baby who was bleeding from the nose," he was quoted as saying.
Meanwhile, The Star quoted the Familia Myvi Club (FMC) — whose members were allegedly involved in the incident — as saying that they will take care of the financial needs of the victims' two daughters until they both turn 18.
FMC representative Hairul Safuan, who met the victims' family yesterday, said they are cooperating with the police and the victims' family in the case and pledge not to cover up for any members who have done any wrong.
"We want to clear our name.
"After the incident, a few of our members received threatening messages on Facebook and WhatsApp, with strangers threatening to beat up our members when they see them or smash their cars," he said.