KUALA LUMPUR, Oct 6 — Hotpot lovers take note!
There is a new authentic Szechuan-style hotpot restaurant in town that offers a tasty array of dishes, a cute concept, nostalgic interior design and a franchise opportunity for entrepreneurs.
The restaurant, called Supamala Hotpot, opened its doors in Sunway Pyramid in August and created a big buzz last month when it hosted a two-day free food-tasting event that attracted an overwhelming crowd.
For the initiated, Mala is a spicy and numbing seasoning made of Sichuan peppercorn and chilli.
Advertisement
The seasoning originated from Szechuan, China in the 19th century and eventually made its way to Malaysia.
The tingling sensation of the seasoning combined with the heat of the dish creates an exhilarating and addictive experience that keeps Mala lovers continuously craving it.
Advertisement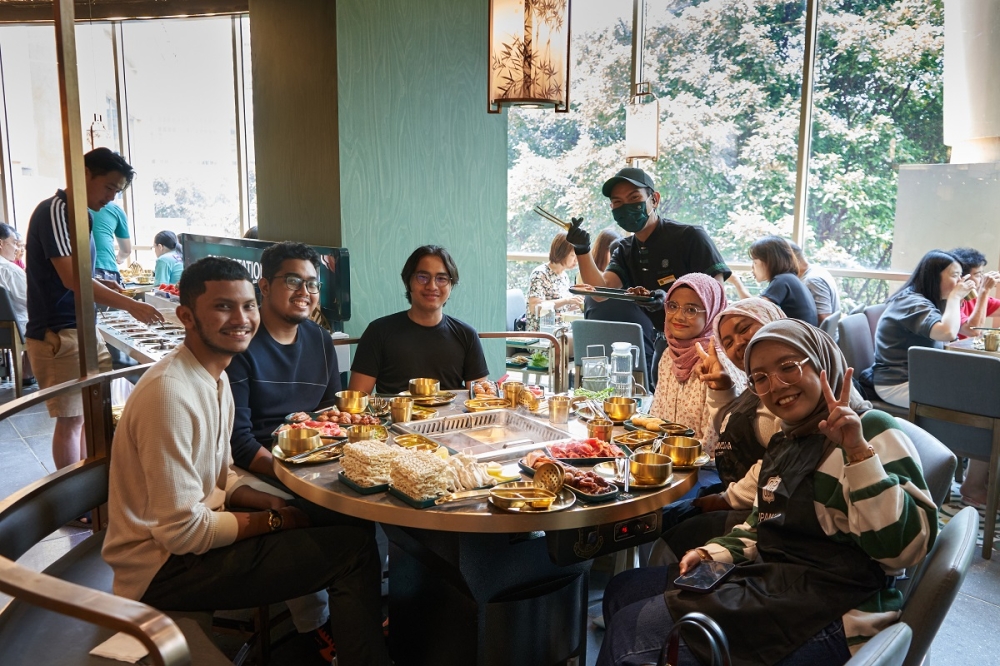 The interior design concept
Supamala hotpot goes beyond just the innovative concept of its hotpot dishes.
The interior design is a RM3-milion project that features traditional Chinese opera art illustrations, nostalgic Malacca trishaw motifs that evoke memories, decorative rattan products full of Malay flavour and a general feel of sophistication and charm.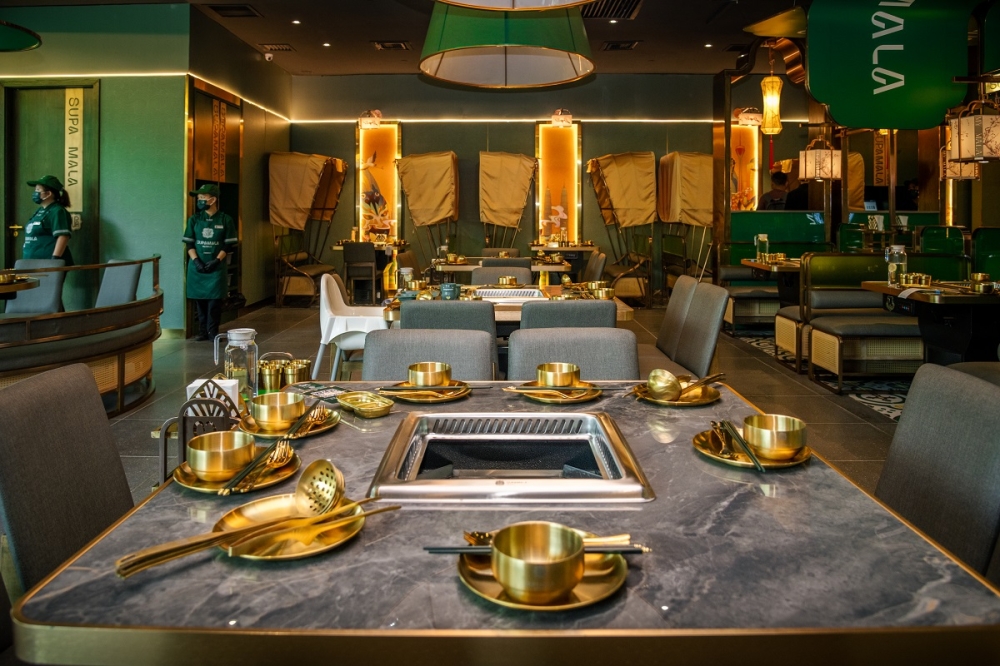 The ambience is further enhanced by the soothing blend of traditional Malay music, creating a dining environment that is not only culturally rich but also comfortable for diners.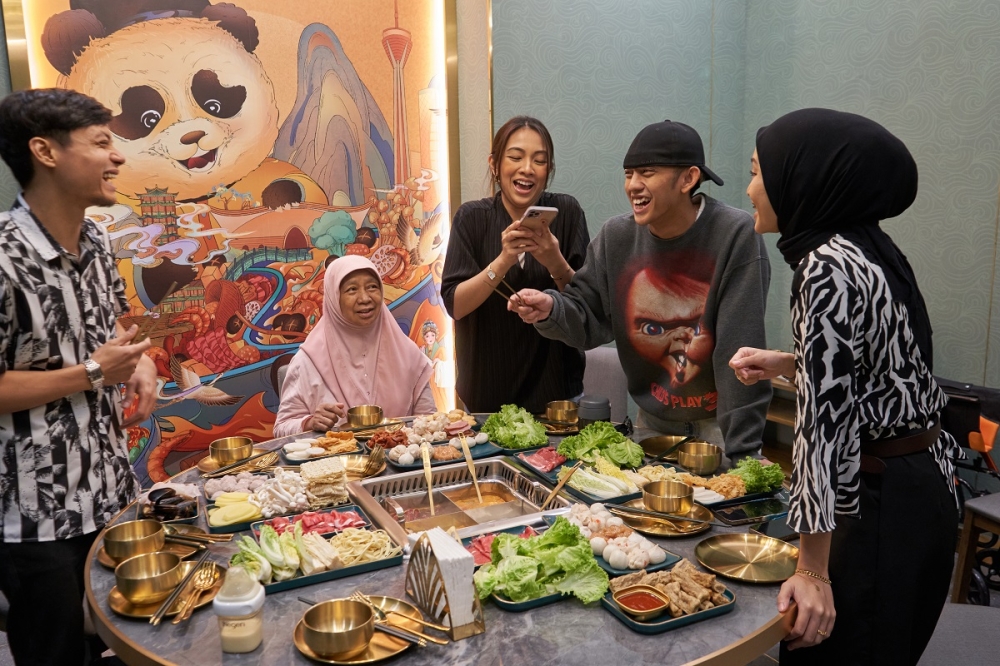 Pays close attention to cultural diversity
Supamala offers an authentic Szechuan-style hotpot that combines the culinary cultures of Nanyang and Malaysia.
The brand founders, Alex Yap and Derrick Cheah humbly learned the techniques from the giant in the hotpot industry, Hai Di Lao, and strive for continuous improvement.
The dishes were also crafted to embody Malaysian flavours.
The restaurant features regional flavours created with consideration for all racial and cultural groups to meet the brand's objective of "Hotpot for Everyone".
It combines the latest trends in modern cooking methods to reimagine urban cuisine and offer a flavour suitable for Malaysians' taste buds.
One of the main highlights at Supamala is the variety of dipping sauces.
They offer over 10 choices of condiments for customers to mix and match.
There are also their secret homemade sauce selections that perfectly complement the local flavours.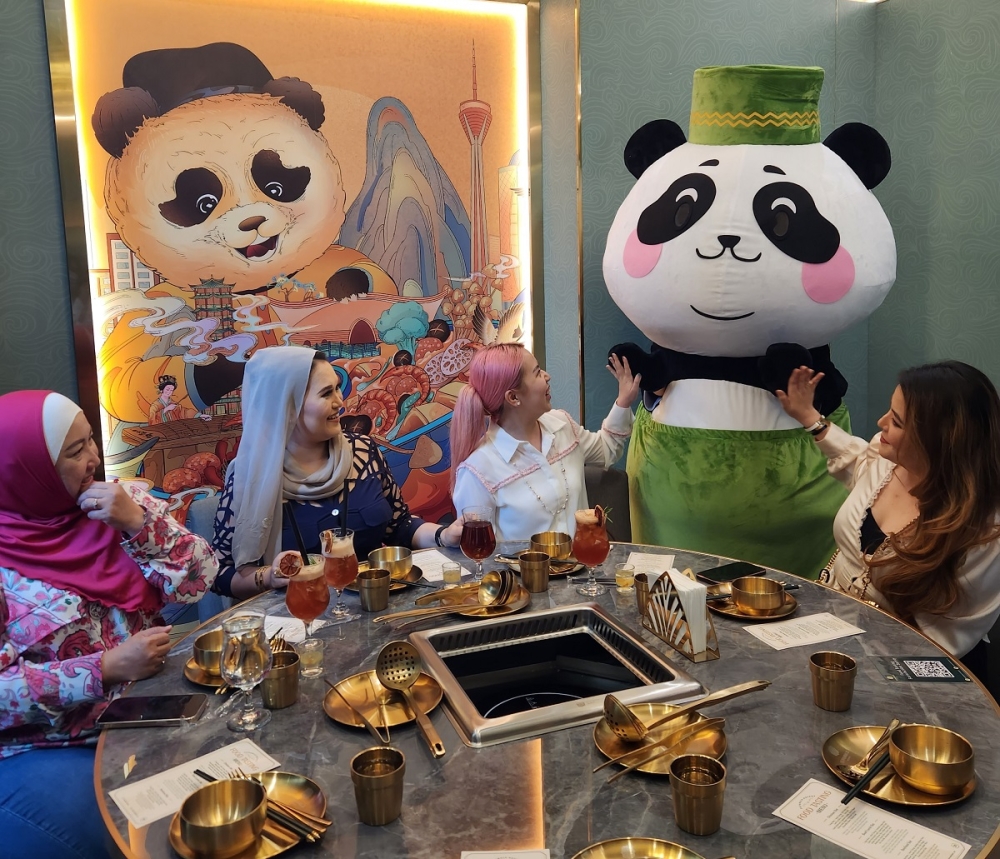 Be greeted by Supamala Panda
A distinctive interior feature at Supamala includes the most representative mascot of Szechuan, a panda.
The restaurant founder believes that pandas have played a crucial role in the diplomatic relations between China and Malaysia and are beloved by Malaysians.
The mascot not only captures the unique charm and adorable appearance of pandas but also incorporates elements of traditional Malay attire, making it more culturally relevant to the local culture.
Supamala Panda
Location: LG2, Sunway Pyramid (Marrakesh Lane, Behind Sushi Jiro)
Reservation hotline: +6016 - 265 7579
For more info: Supamalahotpot_my (Instagram) | SUPAMALA Hotpot (Facebook)
For franchise license enquiries contact 012-2581057.