OCTOBER 28 ― Earlier this month, Datuk Seri Wan Junaidi Tuanku Jaafar tabled a series of Bills to effectively abolish the mandatory death penalty in Malaysia as part of the government's effort to reform the criminal justice system.
This move came after a long history of public debate regarding its necessity, alongside a substantial list of varying ministerial decisions about its abolition.
The abolition seemed to be on track, as the Bills reportedly garnered support from prominent stakeholders such as the Home Ministry, the Attorney General Chambers, and the Prison Department.
Advertisement
A proposed amendment among the series of Bills is to implement discretionary death penalty with an option of natural life imprisonment, where a person would be subjected to be imprisoned till death for certain offences, including the offence of discharging firearms, offences against the Yang di-Pertuan Agong, offences of terrorism, as well as murder.
Notably, an optional punishment for other, relatively less heinous offences such as drug trafficking and attempted murder is life imprisonment instead.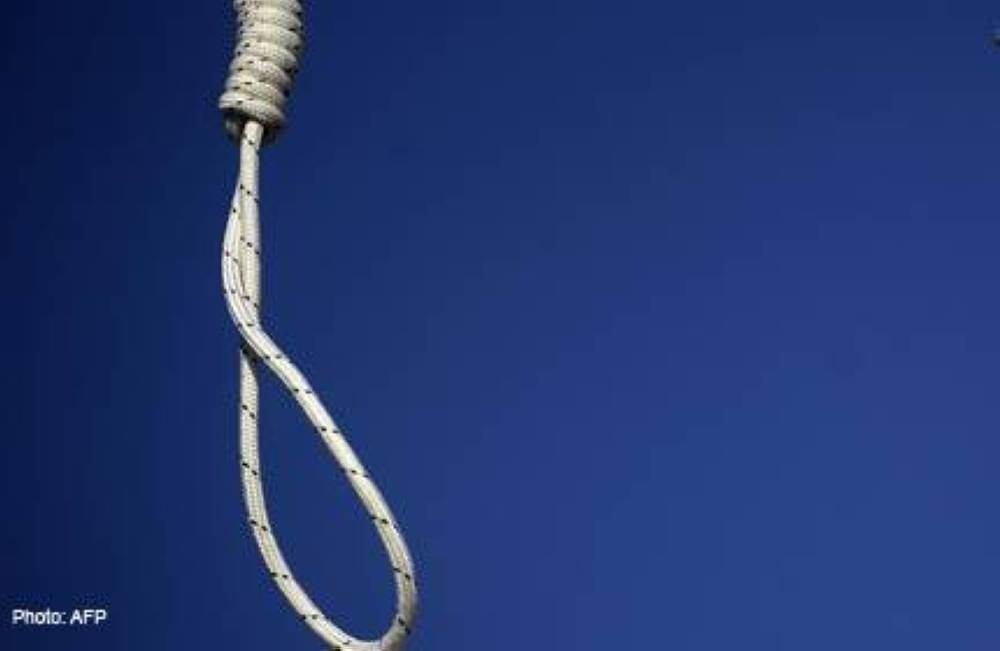 Advertisement
Having natural life imprisonment as a punishment option for heinous crimes, such as murder, may seem reasonable as the next most proportionate measure after abolishing the mandatory death penalty.
In fact, for the case of a domestic abuse victim found guilty of murdering her husband in our 2020 study, there was more support for the life sentence (34 per cent) than the discretionary death penalty (23 per cent) among our nationally-represenative sample of respondents.
The punishment has also been deliberated by the government since 2018.
In the Pakatan Harapan government's first attempt at abolishing the death penalty, then law minister the late Datuk Liew Vui Keong was reported as saying that serious offenders "will not be allowed parole and they will never be able to mingle with the rest of us again."
Many disagree with that notion on two main fronts: the impact of natural life imprisonment on those receiving it, as well as the purpose of the criminal justice system itself.
Research has shown that imprisonment without the prospect of release subjects prisoners convicted of serious crimes to harsher treatments (eg. solitary confinement) than those who were convicted for less, but at the same time there is a lack of evidence regarding the possibility of socially reforming those under life imprisonment.
This view is echoed by the European Court of Human Rights: in a 2013 ruling, the Court recognised that natural life imprisonment violates human dignity by denying inmates "a faint hope of release".
It would seem that natural life sentences send the message that there is no possibility for an inmate to learn something from his punishment between the time he was sentenced to his eventual death.
Introducing natural life imprisonment to more offences may also open the door to an increase in prison population.
There is, therefore, the question of its impact on not only overcrowding, already a problem afflicting Malaysia's prisons currently, but also the maintenance of prison conditions.
Firstly, the move seems to contradict the government's recent efforts to ease prison overcrowding; the Offenders Compulsory Attendance (Amendment) Act, for example, was approved earlier this month to allow first-time offenders and those with short-term sentences to serve their punishment through community work and other rehabilitative initiatives such as weekly upskilling programmes.
Secondly, the move would further strain an ongoing lack of budget allocation for improving living conditions within prisons.
Beyond these contentions, natural life sentences may exacerbate what some have argued to be a general preference for retribution rather than rehabilitation in sentencing offenders in Malaysia.
Local human rights organisation Suaram noted in their report on prison conditions earlier this year that Malaysia's criminal justice system continues to prioritise using imprisonment as a primary measure of deterring crime due to a lack of alternative punishment methods.
To illustrate this: in the event the tabled Bills were to be passed in the past parliamentary sitting, those in vulnerable socioeconomic circumstances, such as the recent case of a teenage girl facing murder charges in Johor after allegedly defending herself against sex without consent, could possibly escape the gallows, but still be faced with a "slow death" from natural life imprisonment.
Could the proposed bills be reconsidered? It seems like a possibility with the Malaysian public.
In the same case of the domestic abuse victim convicted of murder in our study, there was more support for jail term as a proportionate punishment (39 per cent) compared to a life sentence (34 per cent as mentioned above).
It could also be a possibility with policymakers, as there is intention to form Malaysia's very own Sentencing Council in the interest of restorative justice and improving consistency in sentencing offences.
With the 15th general election looming, we call on those seeking to govern the country to consider this question: Are natural life sentences the best way forward in a country without the mandatory death penalty?
There should be a conversation on the policy consequences and human toll of the proposed bills, as natural life sentences, alongside the discretionary death penalty, may only widen the gap between the public's collective sense of justice and current sentencing practices at best, and further perpetuate the prevalence of a poor and vulnerable population in Malaysia's prisons and on death row at worst.
Note:
A Life Sentence Prisoner (Banduan Seumur Hidup) is someone who is sentenced to imprisonment for 20 or 30 years.
A Natural Life Sentence Prisoner (Banduan Seumur Hayat) is someone who is sentenced to imprisonment with no stipulated release date.
* Jia Vern Tham is The Centre's Societal Contracts Researcher. Visit www.centre.my.
** This is the personal opinion of the writer or publication and does not necessarily represent the views of Malay Mail.