LANGKAWI, May 23 — Some 36 aircraft belonging to the Malaysian Armed Forces (ATM) roared in the sky here today to symbolise the opening of the 2023 Langkawi International Maritime and Aerospace Exhibition 2023 (Lima'23).
The event, which started at 9.45 am, was preceded by an air show on the tarmac in front of the Mahsuri International Exhibition Centre (MIEC) here, in the presence of Defence Minister Datuk Seri Mohamad Hasan and Transport Minister Anthony Loke.
Also present were Home Minister Datuk Seri Saifuddin Nasution Ismail, Kedah Menteri Besar Datuk Seri Muhammad Sanusi Md Nor and several dignitaries and members of the foreign delegations.
Advertisement
The opening gambit began with a show of the F/A-18D Hornet fighter aircraft with the roaring sound of its engine shaking the tarmac.
Advertisement
Another show that attracted the public's attention was a rescue demonstration using MD530G and EC725AP helicopters involving 10 members of a special team.
The show ended with a diamond formation by SU30MKM, F/A18D and Hawk aircraft and an explosion on the tarmac.
Prior to this, ATM had confirmed that five countries will participate in the aerobatic show, namely Indonesia, China, South Korea, the United Arab Emirates and Russia.
Lima '23, themed 'The Nexus of Asia's Maritime and Aerospace Trade' starts today until May 27.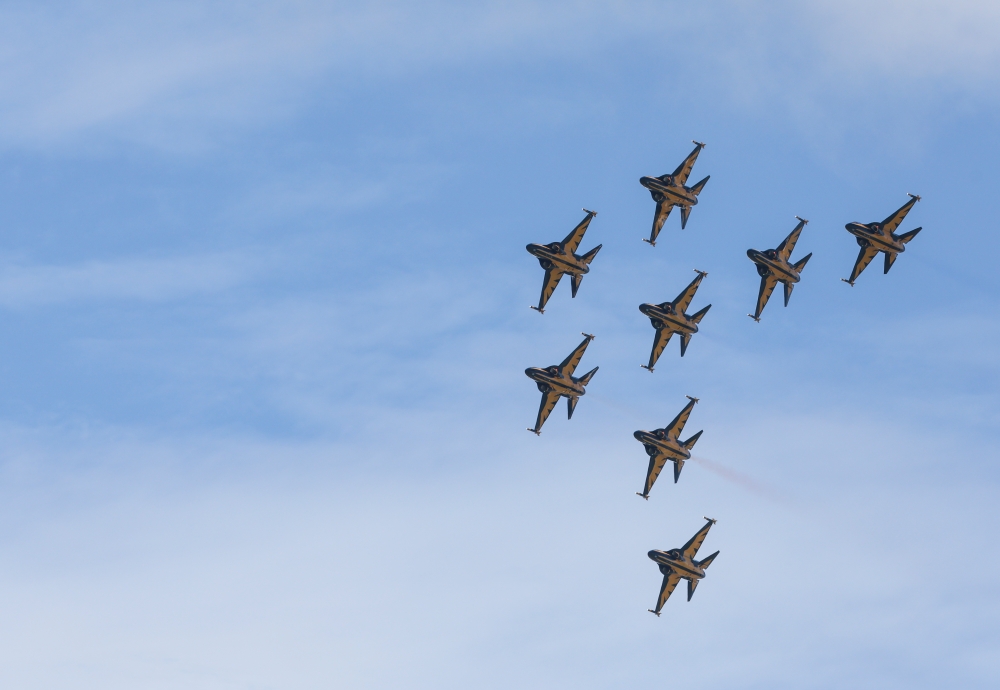 This edition of the exhibition involves two ministries, the Ministry of Defence (Defence Sector) and the Ministry of Transport (Commercial Sector).
The biennial exhibition was last held in 2019 and in 2021, it was postponed following the Covid-19 pandemic. — Bernama