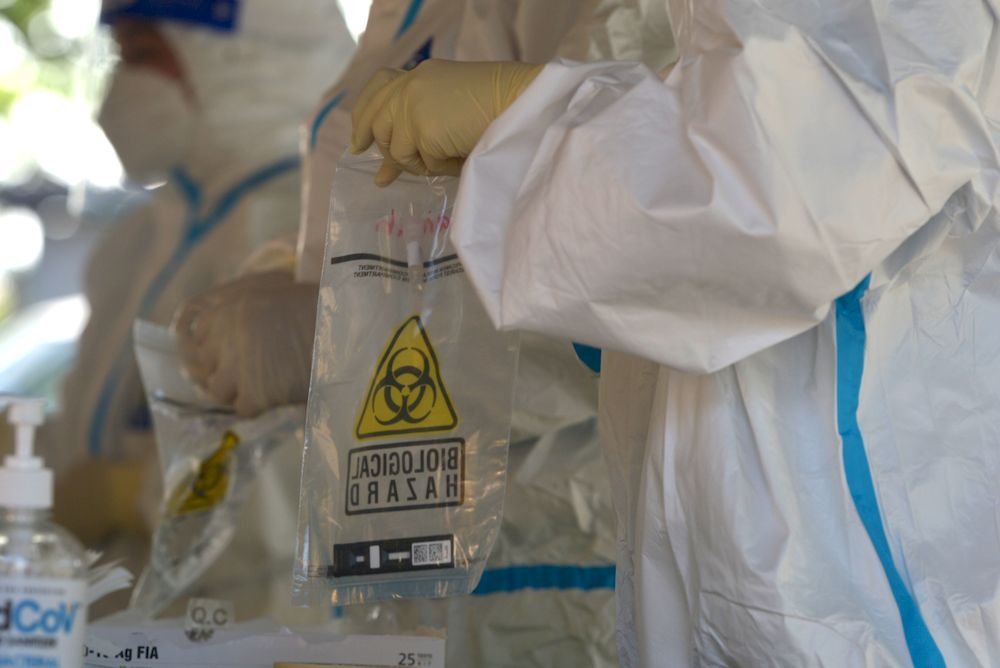 KUALA LUMPUR, July 20 — Malaysia recorded 12,366 Covid-19 cases on Hari Raya Aidiladha, after a slight reduction in numbers to just over 10,000 in the last two days.
Health director-general Tan Sri Dr Noor Hisham Abdullah said 93 patients died today, while 924 patients need treatment in the intensive care units (ICUs).
Selangor topped the list as the state with the most infections, with 5,524 cases, followed by the Federal Territory of Kuala Lumpur with 1,580 cases and Negri Sembilan with 970 cases.
Johor recorded 793 cases, Kedah (701), Sabah (657), Penang (460), Sarawak (351), Melaka (309), Perak (295) and Pahang (288).
Terengganu recorded 190 cases, Kelantan (179), Putrajaya (50), Federal Territory of Labuan (17) and Perlis (2).
Dr Noor Hisham announced that 7,567 patients had recovered, with 924 needing treatment in the intensive care units (ICUs), 448 are in need of ventilators while 18 more new clusters have been recorded.
"Of the 12,366 daily cases reported today, a total of 52 cases (0.4 per cent) are from category five (critical and in need of respiratory assistance), 33 cases (0.3 per cent) from category four (pneumonia and in need of oxygen assistance), 93 cases ( 0.8 per cent) category three (pneumonia), 4,861 cases (39.2 per cent) category two (mild symptomatic) and 7,327 cases (59.3 per cent) category one (asymptomatic).
"Overall, only 1.5 per cent of the cases reported today are in categories three, four and five.
"A total of 93 death cases today involve 31 cases in Selangor, 16 cases in Johor, nine cases in Melaka, eight cases in Kedah, seven cases in Pahang, five cases each in Penang, Negri Sembilan and Perak, two cases each in the Federal Territory of Kuala Lumpur, Sabah and Sarawak, and one case in Terengganu," he said in a statement.