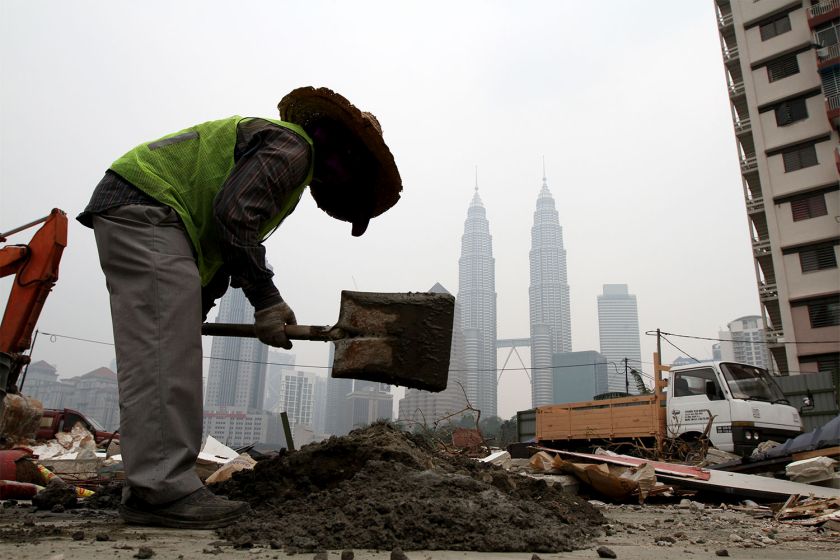 KUALA LUMPUR, Oct 15 ― Migrant workers tend to enter low-skilled jobs while Malaysians generally go into skilled and semi-skilled ones, a Khazanah Research Institute (KRI) report said.
The research outfit's "State of Households 2018: Different Realities" noted that although there was a large increase of foreign workers in semi-skilled jobs, this represented less than 20 per cent of semi-skilled employment.
"So even as the skills mismatch leaves tertiary educated Malaysians in semi-skilled jobs, on aggregate they do not face a high likelihood of being replaced by foreign workers.
"Malaysians in low-skilled jobs, on the other hand, could stand to lose," said the report.
KRI, citing a World Bank study, said the least-educated, lowest-skilled Malaysians were disadvantaged by the large presence of foreign workers as they suffered job losses and lower wages. Almost one million Malaysians are in that category, many of whom live in rural areas.
KRI noted that 12.2 million out of the 12.7 million Malaysian labour force were employed in 2017.
Between 2010 and 2017, the number of employed Malaysians in semi-skilled occupations rose the most by 1.3 million, while those hired in skilled jobs increased by only 713,000, even though more than half of all Malaysians in the labour force had tertiary education.
"This points to a possible mismatch in labour demand and supply, in that not all tertiary educated individuals entered skilled occupations. It is likely that some tertiary educated individuals entered semi-skilled jobs instead," said the report.
According to KRI, most studies found that immigration could boost economic activity and foreign workers could help firms reduce production costs, increase output, and, with their presence, increase overall consumption and demand for goods and services.
KRI analysed the impact of foreign workers in Malaysia between 2010 and 2016 across 18 industries, and found that foreign worker employment was not correlated with lower hiring of Malaysians.
Foreign workers were found to have a small negative effect on wages, as a unit increase in the share of foreign workers out of total employment in each sector and year led to a 3.8 per cent decrease in overall average wages.
"This is unsurprising given that foreign workers are primarily employed in low-skilled jobs which tend to have lower wages," it said.
The report pointed out, however, that this did not necessarily mean the supply of foreign workers suppressed overall wages as salaries of Malaysians grew in the same period.
"Once industry-specific effects are controlled for, the share of foreign workers out of total employment no longer has a significant effect on wages," it added.
According to the report, official statistics showed there were about 2.2 million foreign workers last year, representing 15.5 per cent of all employed people in Malaysia.
In 2015, Indonesians were the dominant group at 39.2 per cent, followed by Nepalese (23.5 per cent), and Bangladeshis (13.2 per cent). The most number of foreign workers are found in agriculture and construction.
Citing Department of Statistics figures, the report noted there were currently more foreign workers than Malaysian Indians.
Estimates by the Economic Planning Unit, including undocumented foreign workers, showed a number even bigger than the Malaysian Chinese working population.
"It is important to emphasise again that even though the foreign population is significant, systematic understanding of the lives and welfare of the two million documented and many more undocumented foreign workers in Malaysia is next to non-existent.
"For instance, are foreign workers leading decent and dignified lives, and if not, should a policy be in place to support them? How is the large presence of migrants affecting the development of our society, and the utilisation of public spaces, goods, and services?" it asked.