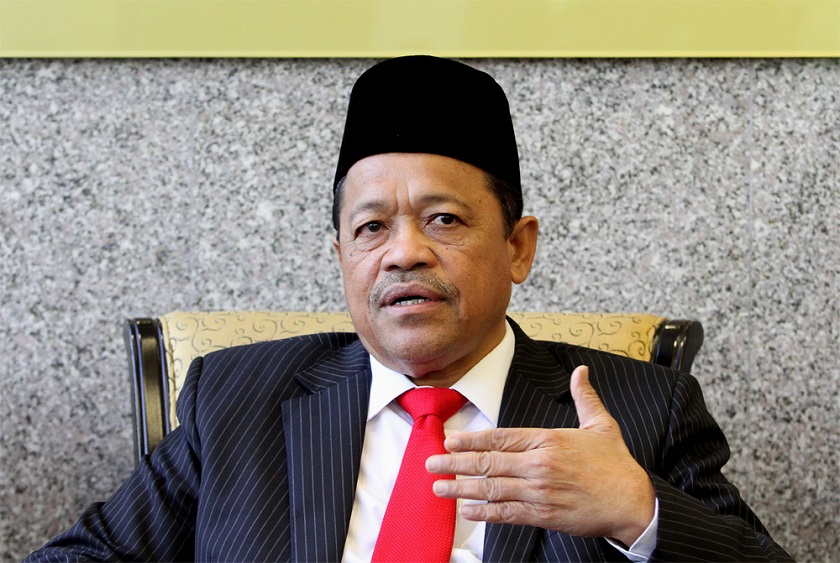 KUALA LUMPUR, Aug 9 — Criminalising apostasy contradicts the right to freedom of thought and belief, an international humanist group said amid a government crackdown on Malaysian atheists.
International Humanist and Ethical Union (IHEU) president Andrew Copson also said Minister in the Prime Minister's Department Datuk Seri Shahidan Kassim was "absolutely wrong" in claiming that atheism violated human rights.
"Non-religious people have freedom of thought, freedom of expression and freedom of association, just like the religious, and it is his talk of 'hunting' human beings simply for joining together in celebration of their views and values which represents a grave human rights violation," he said in a statement yesterday.
Shahidan claimed yesterday that atheism was unconstitutional because it was not mentioned in the Federal Constitution and suggested that "we hunt them down vehemently".
Deputy minister in charge of Islamic affairs Datuk Dr Asyraf Wajdi Dusuki has said the religious authorities will investigate the Kuala Lumpur chapter of international non-profit group Atheist Republic, after a photo of its gathering caused uproar among some Muslims online.
IHEU, which is headquartered in London, UK, condemned the investigation and said the criminalisation of apostasy was aimed at dissuading people from questioning and revising beliefs.
"It contradicts the basic human rights of all to freedom of thought and belief, and it has absolutely no priority over the individual freedom to hold non-religious views, or to define ourselves as atheists or anything else," said Copson.
IHEU noted that Malaysia has state laws prohibiting Muslims from formally renouncing their faith, who may be sentenced with counselling, fines or jail.
"The state governments of Kelantan and Terengganu passed laws in 1993 and 2002, respectively, making apostasy a capital crime.
"This is despite the fact that apostasy is not a federal crime in Malaysia, a multi-ethnic and multi-religious country, and the states' laws may in fact contradict federal law — as well of course as violating the rights to freedom of belief and freedom of expression," it said.