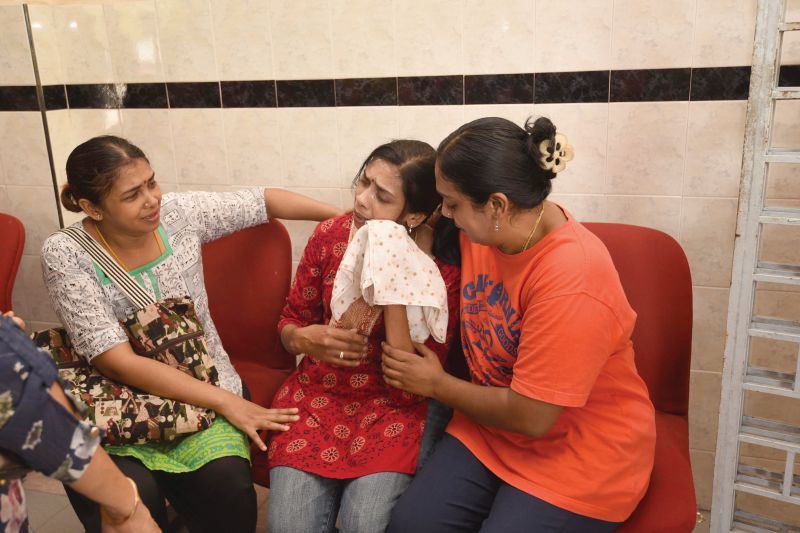 GEORGE TOWN, June 15 — Eighteen-year-old T. Nhaveen who was savagely beaten up and sodomised with an object last Saturday, died at 6pm today.
The teen had been unconscious when he was admitted to the Penang Hospital here and placed at the intensive care unit and later declared clinically brain dead.
"Got a call from the hospital informing about the death of Nhaveen A/L Thirumaran involved in JL/3670/17," Northeast district police chief Assistant Commissioner Anuar Omar said in a brief text message.
He later added that a post-mortem will be conducted tonight.
"We will refer to the deputy public prosecutor's office for charges for the case to be under Section 302 of the Penal Code," Anuar said.
Section 302 is for murder which carries a mandatory death sentence upon conviction.
Nhaveen and his friend, T. Previin, 19, were at a burger stall in Taman Tun Sardon, Gelugor in the early hours of June 10 when they bumped into two other teenagers. A fight broke out after insults were thrown.
Previin escaped with injuries. Nhaveen was hauled off to a field in Jalan Kaki Bukit where three other teenagers, believed to be friends of the initial two, and brutalised with crash helmets and burnt with cigarette butts. He was also assaulted anally.
A brother of one of the five suspected attackers later sent Nhaveen to hospital.
The five boys, aged between 16 and 18, were immediately arrested and have admitted to assaulting Nhaveen.
Three of them have completed Form Five and are waiting for SPM results while two are currently in Form Five.
The five teenagers are believed to be involved in another assault case involving another 19-year-old boy back in May and have been further detained for investigations into the case.