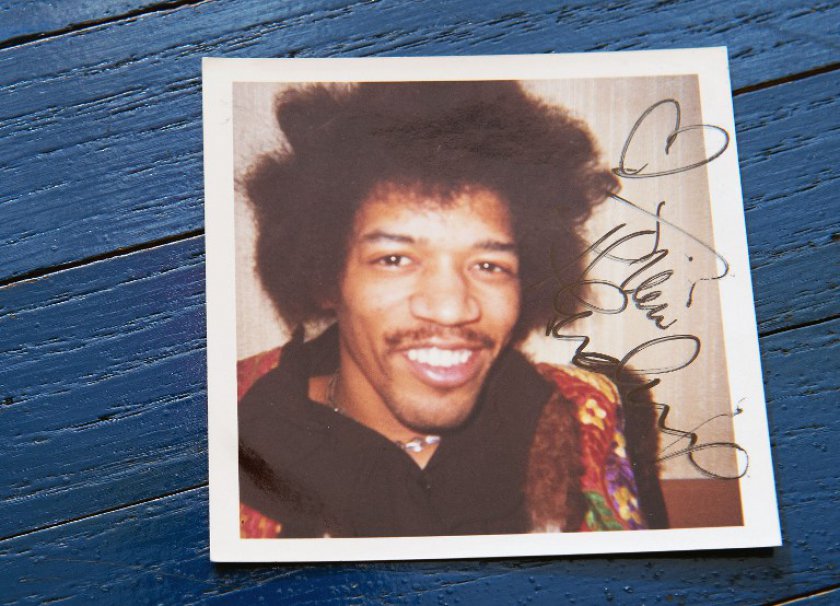 KUALA LUMPUR, June 5 — The Home Ministry said today it will not allow Jimi Hendrix's 1967 album "Axis: Bold as Love" that bears the cover art depicting the late American rock legend and his bandmates as various forms of Lord Vishnu.
A spokesman from the Home Ministry's Publication Control and Quranic Text unit said compact discs (CDs) with the album cover art featuring the Hindu deity would be prohibited from entering the country and they would seize such CDs found in Malaysia.
"We don't care if Jimi Hendrix albums without cover art featuring Lord Vishnu come in, but if it uses Lord Vishnu's image, then of course we won't allow it," an official told The Malay Mail Online.
"We'll definitely take action against anything that violates religious sensitivities, whether it's Christianity, Buddhism, Hinduism or Islam. We must respect each other," added the official who did not wish to be named.
The government representative also said the Home Ministry had confiscated posters of the Jimi Hendrix Experience's 1967 album cover featuring Lord Vishnu's image from bookseller BookXcess Sdn Bhd last month.
"We told them — don't ever bring in this kind of thing," the official said, adding that only posters were found, but not CDs.
The Jimi Hendrix Experience was an American rock band comprising lead singer and guitarist Hendrix, bassist Noel Redding and drummer Mitch Mitchell that lasted from 1966 to 1969.
Hendrix died at the age of 27 from choking on vomit after a drug overdose in 1970.
The sale of 24"x36" reprints from the "Axis: Bold as Love" album at a book fair in March has outraged a Hindu group, with the Penang Hindu Association demanding yesterday for an apology from bookseller BookXcess.
According to news portal fz.com, the group's deputy president P. Murugiah urged the authorities to act on "unscrupulous importers, distributor and those involved in producing, printing or publishing and marketing of such materials" that offend one's faith directly or indirectly.