KUALA LUMPUR, Nov 25 — Premium racing motorsport brand, Aston Martin Racing Asia, recently paid homage to its i8 Vantage GT4 debut in the 2022 Thailand Super Series, by hosting an event in Malaysia.
It was held at the Sepang International Circuit (SIC).
The i8 Vantage GT4 placed third in the GTC Production Class with driver, Adam Khalid, behind the wheels at the Chang International Circuit in Buriram, Bangkok in late October.
The Aston Martin i8 Vantage GT4 is a car built to specifically to withstand the extreme needs and requirements of a racetrack.
Advertisement
It delivers improved performance with an enlarged 4.0-litre V8 engine and uprated suspension, providing an enhanced aerodynamic package.
Adam said that he was grateful to Aston Martin Racing Asia and their sponsor for entrusting him with the honour of pushing the i8 Vantage GT4 to its limit in the 2022 Thai Super Series.
"I work with an amazing team and am humbled by the opportunity to bring this experience back home to Malaysia where I started my journey with the support of many experienced drivers.
Advertisement
"I hope to make history with the i8 Vantage GT4 at the next race in December," he said.
With more than 20 podium finishes and victories in his racing career, Adam has made a spectacular climb in Asian auto racing.
In a short span of time, he has gone went from winning Rookie of the Year; winning the Speed Festival three times and the Malaysian Endurance Championship twice.
His experience is now elevated as he pushes boundaries with the i8 Vantage GT4.
Those who attended the event at SIC had the chance to get up close and personal with the remarkable i8 Vantage GT4 through the perspective of the team and Adam.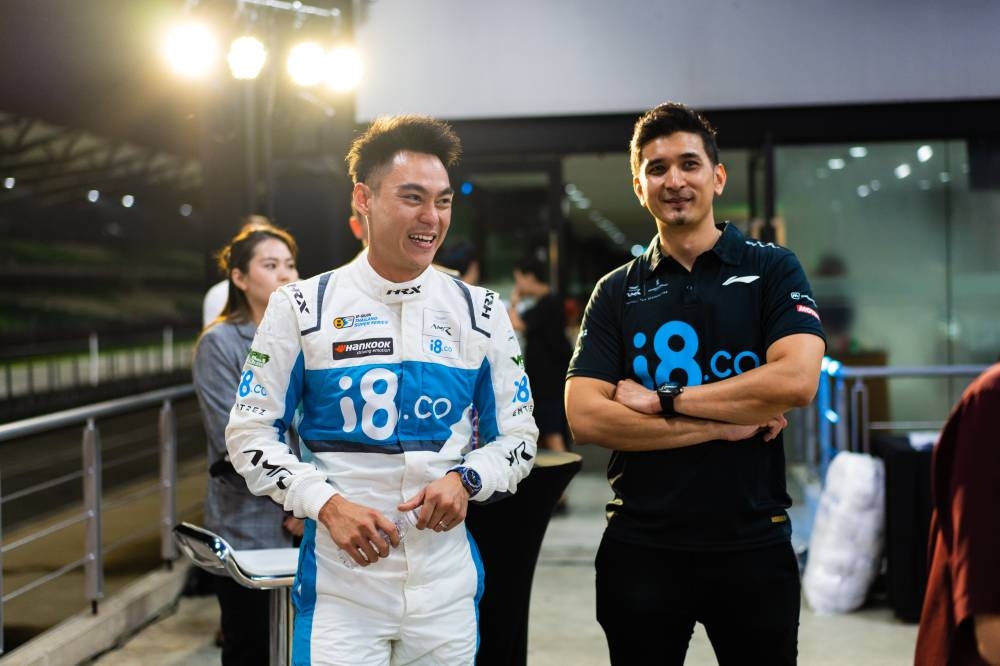 Selected attendees also enjoyed an exclusive, once-in-a-lifetime opportunity of being driven around the circuit by Weiron Tan, Aston Martin Racing Asia Team Principal, in the one and only i8 Vantage GT4.
Backed by its exceptional R&D efforts, technology, resources, and experience, the i8 Vantage GT4 is poised to make a historical mark in the remaining rounds of the 2022 Thailand Super Series.
Tan said there were exciting times for Aston Martin Racing Asia.
"We are thrilled that our fellow Malaysians get to share in our excitement. The i8 Vantage GT4 is designed to exude precision, authority, and exhilaration on the racetrack."
To further celebrate the i8 Vantage GT4's momentous debut in the Thailand Super Series, complete ownership of an Aston Martin Vantage GT4 and complimentary enrolment in the Racing Training Experience Program will be given away to one lucky winner, along with otherprizes worth up to US$1,000,000 (RM4.48 million).
Discover more about the 2022 Thailand Super Series and Aston Martin Racing Asia.