PETALING JAYA, Nov 8 — After a hiatus of four years, The Choir of The Philharmonic Society of Selangor (The Phil), is producing and staging its year-end concert Songs for the Season 2022.
The almost 45 strong community-focused choir, currently in its 64th year, will engage the audience with a repertoire of festive delights.
The concert will be staged at Damansara Performing Arts Centre, Empire Damansara on November 26 and 27.
Conducted by Mervyn Peters, the 75-minutes long programme showcases a selection of traditional and contemporary seasonal songs including Wolfgang's Christmas Canon, Hallelujah, Christmas on Broadway and Do You Hear What I Hear.
Advertisement
The Phil chairperson Brenda James said: "After the roller coaster of the past few years, and especially considering we couldn't get together to sing as a group, we're excited to wrap up our year on a high note with this production.
"Everyone is excited about putting on a memorable show and to give the audience the kind of show that The Phil is known for. This is testament to the concerted spirit of building a community through music."
Thus far, the choir has staged more than 55 productions ranging from classical to contemporary. A standout feature is that it's made up entirely of volunteers from all walks of life, aspiring towards building a community in harmony.
Advertisement
According to James, ticket sales have been encouraging.
"Considering our last performance was in 2018 and then throwing a global pandemic into the mix, it has been heartening to see not just the enthusiastic response to the show but also the generosity being displayed to ensure more in our community can watch Songs for the Season," she told Malay Mail.
Through their 'Give a Gift of Song' initiative, many of the members and friends purchased tickets and donated them back to The Phil.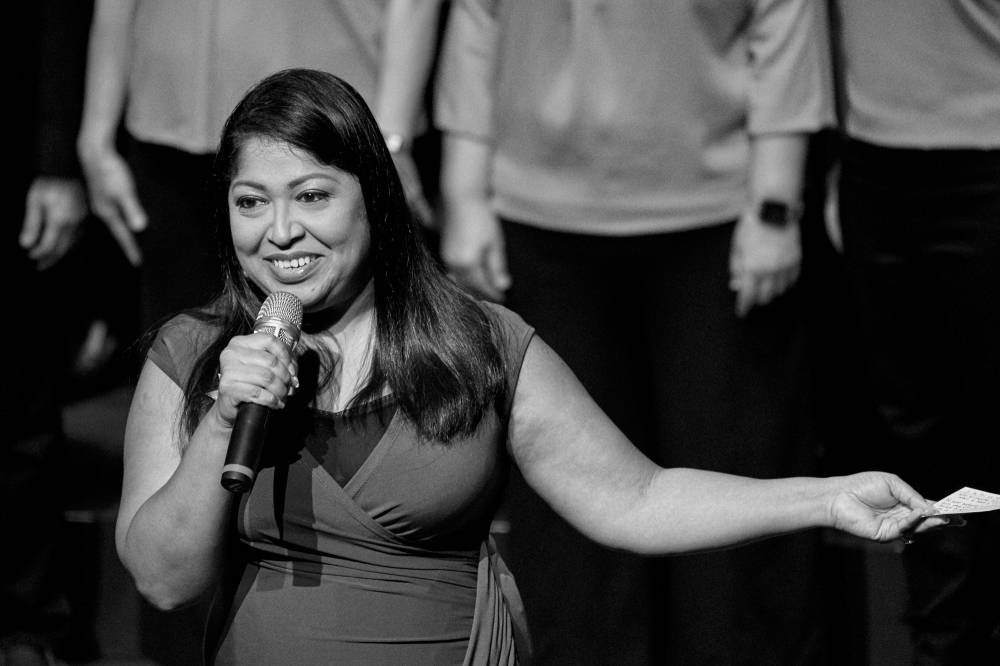 "This enabled us to invite musically inclined children and teens from various homes, as well as volunteer caregivers, healthcare workers and teachers who serve the underprivileged communities," James explained.
In conjunction with The Phil's 65th anniversary next year, James said they would organise fundraisers for various charities to mark the milestone.
A special guest singer at the show is Elvira Arul who is known for her soulful vocals and stage presence; this is the third time Elvira will be on stage to support the community choir.
Backing up The Phil will be a three-piece live band comprising Elaine Toon, Kevin Theseira and Corgan Sow.
Tickets are priced at RM75 (free seating) and RM150 (reserved seats).
For more details, call 03-4065 0001/03-4065 0002 or visit http://www.dpac.com.my.