JULY 27 — This part of Bandar Baru Salak Tinggi was dead at 2.30am except for upset fans, still in their gig clothes.
Sat at the only open mamak restaurant.
Their predicament dire, returnees from an abandoned concert site four kilometres away.
Advertisement
Good Vibes Festival — which they attended — was in intensive care, later pronounced dead by Communications Minister Fahmi Fadzil.
What was to be the first reluctant intermission for a long weekend of partying in the airport town turns into a vigil.
They were supposed to chat about how the Friday show went, and discourse with self-entitled vigour about what the next day would be like.
Advertisement
That was until the kiss. Except this had no bright side, mister, it was more than a kiss since it was a homosexual kiss. It was a proper killer.
Two members of middling UK band The 1975 executed the three-day music festival with mouth on mouth action. Dramatic much, but unfortunately true.
Day One ended stillborn when its final act was stopped just 15 minutes in. It was the main act, the main-draw. Their departure doused the night.
The festival was extinguished without a burial the next morning by the minister.
No Day Two or Three. Everyone goes home.
The tone carried by the current administration is that they had their hands forced. There was no other option but to cancel it over the verbal and physical affronts — lead singer Matty Healy shouted while inebriated, spat, slurred, stomped on a drone and whinged about laws governing sexual behaviours before casually advancing to kiss his male bass guitarist.
Though, Healy and mates may be asked, where was their resentment seven years ago when they performed at the 2016 Good Vibes Concert in Genting Highland? They learnt belatedly about Malaysia's laws or felt it was opportune to let rip in 2023?
Still, was the minister too quick to pull the trigger? Were all things considered adequately, or was it more about protecting political self-interests rather than mete out justice?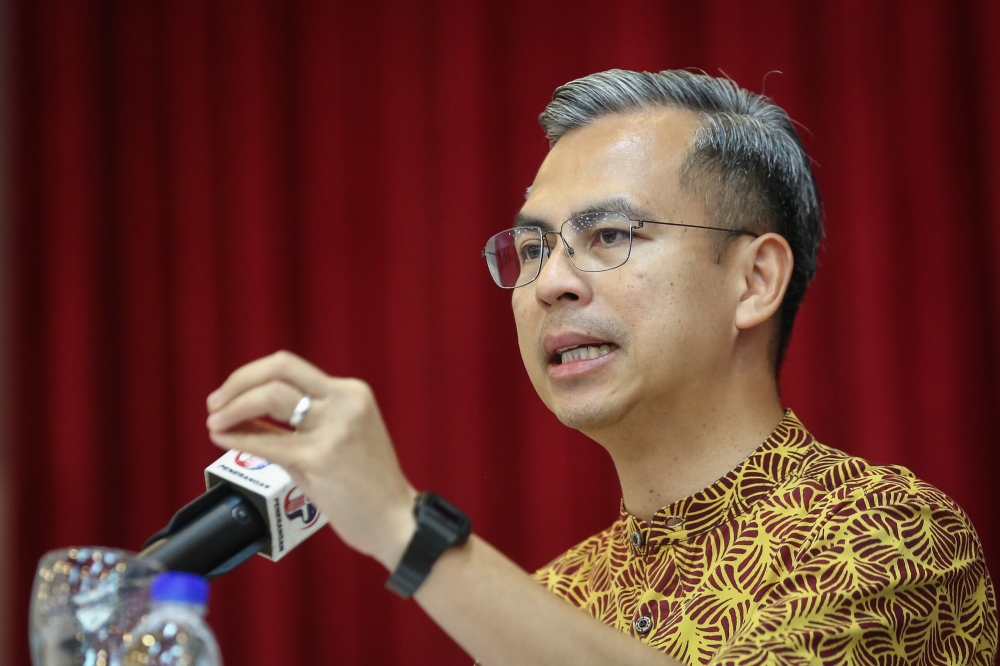 The financial implications
It is highly unlikely the thousands who paid for tickets, the priciest tickets almost RM1,300, will get a full refund.
Why? The money may have run out.
Securing the acts costs money, and there were over 30 artists — local and foreign. The three main acts probably already collected half their fees, whether they were at the airport or in mid-air when the festival was axed.
There are sunk costs; operational expenditures for months, advertising/marketing/promotions, ticketing agents, short-term staff, separate contractors for security, cleaning, stage construction, logistics and flights.
Those are gone.
A failed event tied with a litany of half-fulfilled contracts only invites further legal actions, which multiply costs and financial risks.
The minister spoke only about the food vendors but the full range of costs is sobering.
All those factored, how would the organiser refund the attendees? Even a partial refund is suspect.
There is the risk of bankruptcy. At which point, there'd be no entity to claim anything from.
Thousands wait with no mechanism to return their money. The authorities probably quote this debacle to refuse other concerts on the perverse pretence to protect future concert goers.
An uncompleted concert hurts the local Sepang economy.
Salaries and contracted staff payouts. Thousands of e-hail rides to and from the venue disabled.
Sepang International Circuit (SIC) in the debtor queue.
Thousands camped out for the weekend in the Sepang Council areas to coincide with the festival — Kota Warisan, Bandar Salak Tinggi, Sepang Goldcoast and KLIA — exit prematurely. With them, their ringgit and Singapore dollars.
Central Agency for Application for Filming and Performance by Foreign Artistes (Puspal) decides to end Day One, but did it consult the local council, Majlis Perbandaran Sepang? It is easy to sit on a moral high horse when the decisions have no impact on the continuation or the funding of the agency.
But then again, MPSepang is run by civil servants not the rakyat who are interested in jobs, wages, cost of living and parks.
The people subsist at the mercy of machinations set to honour political masters rather than them.
Civil servants care not about the losses incurred by fans or the economy. They specialise in dead weight losses.
One band from many misbehaves — according to the laws as they stand now — and then every performer before and after, thousands of fans in attendance and yet to be, vendors, sponsors and contractors are napalmed.
How unkind is that?
Political motivations
This Saturday is Nomination Day for six state elections. Voting is on August 12.
Perikatan Nasional (PN), spiritually led by PAS, collects its votes via moral outrage. The 1975 was an early Christmas gift.
Fahmi appears to respect the upcoming voting day more than the feelings and pockets of music fans.
Why?
Perhaps still scarred by upsets at the last general election.
He was special officer to Nurul Izzah Anwar before she anointed him to replace her at Lembah Pantai parliamentary. Nurul Izzah proceeded to lose her Permatang Pauh family-seat a term later to PAS cleric Muhammad Fawwaz Mat Jan, last November.
Fahmi understands the threat.
Pakatan Harapan, even with Barisan Nasional (BN) by its side, fears PAS.
Nixing Good Vibes altogether after a major faux pas is easier to sell during the campaign rather than letting two more days of music continue with other bands.
Fahmi put his PKR information chief hat on, and left aside his ministerial one.
Music fans may have expected more nuance and understanding from the first former actor and stage-actor to assume the communication portfolio, but alas it was not to be.
A question, if aghast with The 1975, why not detain the band and assess the legal options? They are the storm, they are the law-breakers, then process them according to the laws which the minister and his civil servants feel can never be challenged.
That would drag the British government into things, and the international music community. Puspal with its immigration comrades have detained many minor international performers without permit. Change British to Filipino or Thai and a different outcome, eh?
In time perhaps the minister can explain himself better.
The bother to love rock and roll
Organising international acts in Malaysia is not for the faint-hearted.
Just type Beyonce in Kuala Lumpur on a Google search.
It's jumping through hoops and red-tape. To ask global icons to confirm a KL date with a real chance it won't transpire. Too hot, too short the dress, too dangerous the songs, too much music in the music. Our regulators forget that rock and roll is subversive at its core.
The blanket nix of Good Vibes 2023 only further embellishes Malaysia's poor global reputation.
Fine, Puspal might add. Less paper to process if fewer applicants. Be careful what is wished.
Al-Jazeera reported this year Malaysia dropped to fifth position for tourist arrivals in Asean after Thailand, Singapore, Indonesia and Vietnam. There are only 11 countries.
Events like concerts fuel interest and comfort with destinations.
It is perfectly acceptable for PAS to ignore the economy, but if Pakatan does the same to not look weak in front of their opponents, can Malaysians differentiate them anymore?
Teens of denial
We may lose and we may win, though we will never be here again — Take it easy, The Eagles.
The signages were shambolic. It was a trek to the entrance from the highway and little information shared on how to get around. The masses walked, commuted, suffered piled up parking lots and paid for the privilege, because they wanted to dance to music at the Good Vibes Music Festival.
It's here one moment and then it passes. It is a crime to deny people their youth. Malaysia's governments take pride in being the villain in this play, over and over.
Bands come and go, but the energy of youth remains. It is foolish for any government to ignore the passions of its young and not pay the price later.
Those at premium-priced dos with international acts are upwardly mobile. They are also likely to study or travel abroad and engage in start-ups based on their worldly experiences.
They are the dynamic part of the economy and they remember. Deny them enough then they can always take their laptops and sleeping bags to a hospitable Western city.
They vote even after August
The minister may only have August 12 in mind. Matty Healy may have other things on his mind, but this column doubts it would be Malaysia or how he has left its youths shortchanged, right or wrong the laws.
And when it comes to votes, ministers may consider that in a democracy elections follow other elections, and long term appeal comes from long term consistency and principles.
When the dust settles, regardless of electoral results today, opinions are being formed in the minds of our young who will be our future sources of wisdom.
Interests and their worth cannot be determined by which side is louder.
Quality decisions are always criticised in their day but live on in those affected. Populist ones are just like Billboard number ones, they often seem timeless for awhile until they are not anymore.
* This is the personal opinion of the columnist.