JUNE 29 — The story of Pakatan Harapan began with Selangor in 2008. There was an election and they won it. No one other than Umno — leading Alliance or Barisan Nasional (BN) — had ever done so before.
It charted their course, first prematurely as federal government in 2018, and the second time last November.
The value of that Selangor win can never be undermined. It served notice that Umno's days as the only top dog were numbered.
Advertisement
Which is why all attention transfers to the richest state and political epicentre, Selangor this election season.
Perikatan Nasional's (PN) desire to replace Pakatan in 2026 can be boosted immeasurably in Selangor.
All the wins in Kedah, Terengganu and Kelantan cannot replace the symbolic value of the Klang Valley. Penang has geopolitical and racial limitations, and with all due respects, Negeri Sembilan is a trend follower, not a setter.
Advertisement
There is no better way to advertise that Pakatan is intact than to win Selangor convincingly.
There is no better way to advertise Pakatan's days are done than for PN to just inch to victory in the Merah-Kuning state.
It is my home state, for the purposes of full disclosure.
With a parochial structure for all parties, the menteri besar position is what matters most. He sets the tone, he runs the state.
Therefore, as Nomination Day draws closer, all parties and coalitions should present their presumptive menteri besar candidate. To not do so is disingenuous and unfair to the Selangor voter.
Is it the incumbent Amirudin Shari, or not? So far, the prime minister, PKR president and head of Pakatan, Anwar Ibrahim has been mum about it.
At a time he espouses stability for the whole country, extending some of that courtesy to the Klang Valley would be much appreciated.
But since he won't, and this column suspects that would be the case till voting day, it is only fair to lay down the options. The veracity of these names is up to the readers to decide.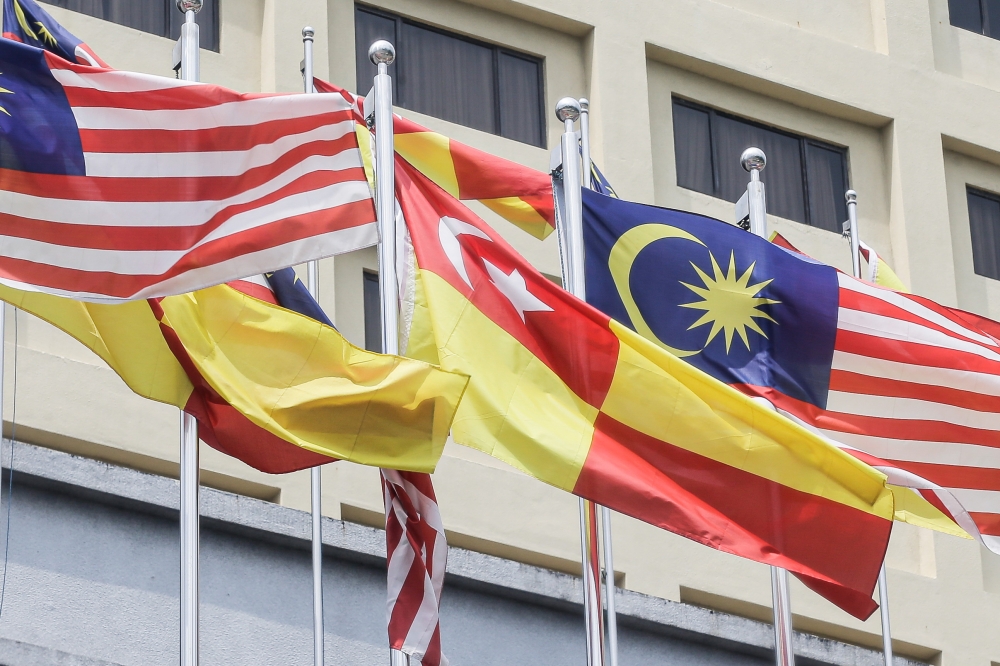 The price to change
Menteri Besar Amiruddin is a three-term assemblyman of Sungai Tua — Batu Caves and MIC stronghold previously. His mentor Azmin Ali handpicked him as he left the job to be minister in 2018.
The Universiti Putra Malaysia graduate passed the loyalty test in 2020; when Azmin left with other rebels to form the first PN government, he chose to stay with Anwar.
He went on the beat Azmin for the Gombak parliament seat last November.
Amiruddin is not controversial, neither is he remarkable.
If he is to be replaced, Anwar best remember how it went when he removed the first Pakatan menteri besar Khalid Ibrahim.
Murmurs of axing the ex-corporate officer Khalid was rife for years leading to GE2013, and only grew louder after polling when PKR kept Selangor but failed to unseat BN at the Dewan Rakyat.
Khalid did himself no favour by being overwhelmingly unloved inside the party and with his own constituents. He fled his hometown Ijok to Port Klang to avoid defeat in the state seat.
His end was not long to come.
Anwar's people engineered a by-election in Kajang — as a precursor to him being MB — only to be jolted by the Federal Court incarcerating Anwar a day before MH370 disappeared. Usual substitute Wan Azizah Wan Ismail won the seat but her ascent to MB on behalf of her husband was blocked by both partner PAS and the palace.
Compromise candidate Azmin won on September 23, 2014 after both a month of rebellion by sacked Khalid and then a rescue in the form of two PAS assemblymen abandoning their party to prop up PKR's plan.
It was ugly, to be succinct.
Does Anwar want a repeat or will he just settle for Amirudin even if he is an impending threat?
Amirudin's the sensible choice, but in Malaysia sensible is detested.
MCKK options: A banker, the engineer cum chartered accountant and the outsider
Umno won four out of 56 seats in 2018, and has only gotten weaker in the past five years, yet the idea that Miti Minister Tengku Zafrul Tengku Abdul Aziz may be the next Umno MB of Selangor does not go away.
For two reasons. He is from the private sector and served with aplomb. Credit Suisse, TNB, Avenue Capital, ECM Libra, Tune Money, Citibank, Maybank and CIMB. The last position was CEO of one of the largest banks in South-east Asia.
Second, he is blueblood, both connections and family ties.
The first reason is why few questioned his surprise appointment as finance minister by the first PN government in 2020.
However, his electoral history is not that impressive. One contest, one defeat. In Kuala Selangor last November. His ties keep him as minister today, despite no parliamentary seat or elected position in Umno.
Anwar would have more than a few questions to answer if Zafrul ends up as the pick. Especially from inside his party.
Anwar, Zafrul and the third person to this equation, Rafizi Ramli share Malay College Kuala Kangsar as their alma mater.
Zafrul and Rafizi entered the college the same year, 1989. Zafrul as a fourth former, transferred from PJ's Bukit Bintang Boys' School and Rafizi as a first-former.
Wait, why Rafizi in this situation?
He is party deputy president and economy minister.
He is also unhappy.
He lives in the shadow of the man he intends to replace later, Anwar.
If Rafizi drops down to state — he is already a Selangor parliamentarian — to be MB, he gets executive power. To run the state, its GLCs and agenda as he pleases. To be his own man and to manage his own public relations in his own fiefdom.
Do not be quick to rule this out.
The third choice is highly unlikely, but hey, never say never. Anggerik first-time assemblyman Najwan Halimi is a former aide to the prime minister. So loyal he was implicated and questioned by police when the salacious videos of Azmin in a hotel room emerged.
It is not unprecedented that Anwar picks loyalty over experience and achievements.
PN claims the votes but not the MB
The pretenders have grounds to call the election in their favour but they still lack an answer to voters when they ask who is the MB candidate.
Which may make or break the campaign.
That's why PN boss Muhyiddin Yassin never tires of talking to Umno reject Khairy Jamaluddin. He was also rejected by Sungai Buloh voters last year but the former health minister ticks boxes. In a country where actual talent is secondary to a suitable combination of demography and CV, Khairy rises to the top.
Nothing accentuates the point than former Selangor Umno chief Noh Omar persistently named the last 15 years as the MB when Pakatan loses the state. The talent pool did not extend beyond Noh or former MB Khir Toyo as he served time in prison.
Bersatu may claim to be better than Umno or the new Umno without the name, but it never had the players.
Which is why despite Khairy having no Selangor ties, not grown up in any Malaysian state or with an idea of his own to bring the country out of its quagmire is always in the mix. To be honest, he should be a bit embarrassed that it's the legacy of his beloved Umno that renders him far more valuable by doing nothing.
Nix Khairy, and PN led by BN have every chance to win enough votes to win Selangor but have no candidate worthy to run it. The irony of Malaysia.
What to do then?
Well, for Selangor voters, go and cast a ballot on election day.
Judge the parties and coalitions for both not naming their candidate or not able to find a candidate to be named.
Both tell different tales, yet equally sad.
I worry about who the coalitions will name for Dusun Tua, where I vote.
Talent, or the lack of it on either side of the divide is a lesson. That in our preoccupation for acceptable candidates who say the obvious, the electorate made it impossible for alternative candidates to emerge, and to a degree alternative coalition or parties.
There are long-term problems, but for now solving short-term problems like the right MB might be a bit more urgent. Good luck to all.
* This is the personal opinion of the columnist.