GEORGE TOWN, April 20 — Penang-born university students from financially underprivileged families can now apply for a scholarship from Ancom Crop Care Sdn Bhd with the launch of its scholarship programme.
Ancom Crop Care Managing Director Lee Cheun Wei said the scholarship is offered to all eligible university students who are born in Penang.
"As one of Malaysia's leading companies, we have a responsibility to give back to the community within which we operate and to invest in the future," he said during the launch of the scholarship programme officiated by the Penang Chief Minister Chow Kon Yeow.
"We have allocated RM1 million over a three-year period to fund the programme," he added.
Advertisement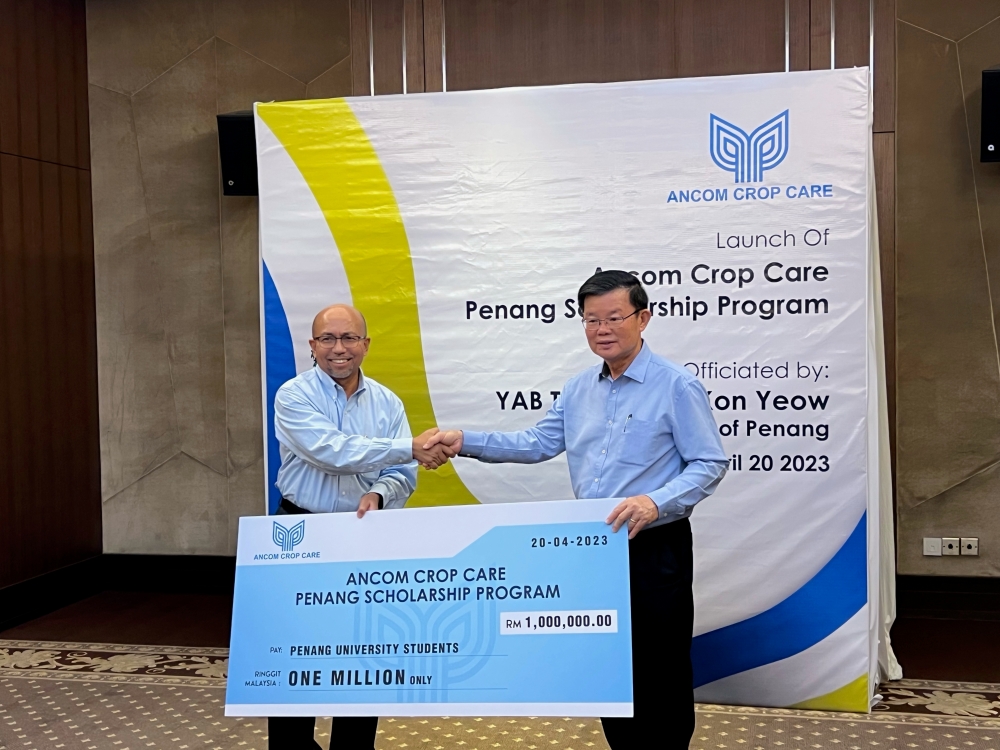 He said there are students who face significant financial barriers to accessing higher education so the scholarship is the company's corporate social responsibility (CSR) to address the issue.
"In terms of CSR, we have various other programmes, such as in Selangor, we have a badminton nurturing programme, we also have charitable programmes in orphanages and old folks' homes," he said.
Advertisement
He said this scholarship programme was designed to provide financial support to students from Penang studying any degree course except for medical and dentistry.
Successful applicants will receive a maximum of RM10,000 each for tuition fees over the duration of their course, he said.
Lee said students who attained admission to a degree programme in any local government or private university and those in their second and third years of study are eligible to apply.
The scholarship recipients will be required to sign a two-year bond with Ancom Crop Care but the company may use its discretion to release the students from the bond.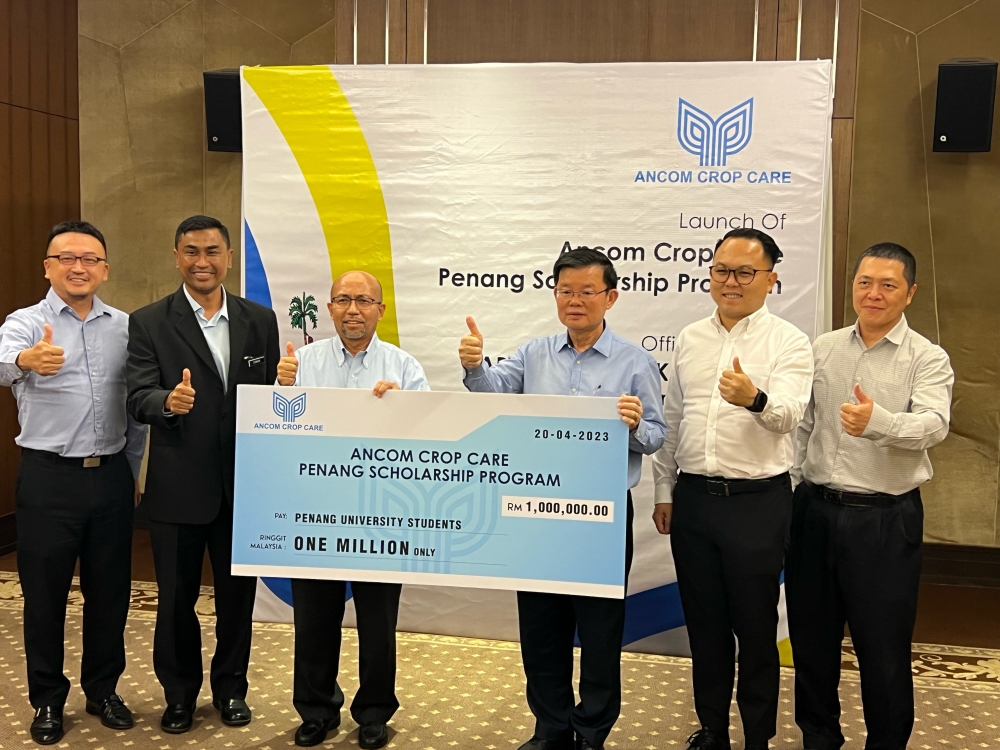 Meanwhile, Chow welcomed the scholarship programme offered by the private sector.
"I would like to commend Ancom Crop Care for their commitment to invest in the future of our state by providing opportunities for our youth to pursue tertiary education in government and private universities," he said.
He said the state has its Penang Future Foundation but the state funds are depleting so the state welcomes contributions from the private sector.
"The Ancom Crop Care Penang Scholarship Programme is consistent with and complementary to the state's initiative," he said.
He said it would go a long way towards assisting the state in ensuring financially underprivileged students are not left behind.
Ancom Crop Care is a subsidiary of public-listed Ancom Nylex Berhad.
The Ancom Nylex Group is one of Southeast Asia's leading fully integrated chemical groups with a presence in over 40 countries globally.
Ancom Crop Care is principally invoked in the manufacture and distribution of a wide range of agricultural chemical products.
Applications for the scholarship open on May 15 and more information on it will be available at ancomcropcare.com.my.