SHAH ALAM, Oct 17 — In mid-2020, 36-year-old Johnson Goh Han Swee was selling some used possessions online and he found the experience to be very tedious and time consuming.
"You have to create an account with the various platforms, take pictures, post and deal with the hundreds of questions from potential buyers.
"And sometimes they ask so many questions or promise to buy, but then they don't show up.
"I thought that if there was a service that could do the selling for me, it would make my life a lot easier," he told Malay Mail recently.
Advertisement
Coincidentally, a friend of his, Lee Huangshi, 35, had an ailing business that rented out places on AirBnB — which was doing badly due to the Covid-19 pandemic's movement control order (MCO) at the time.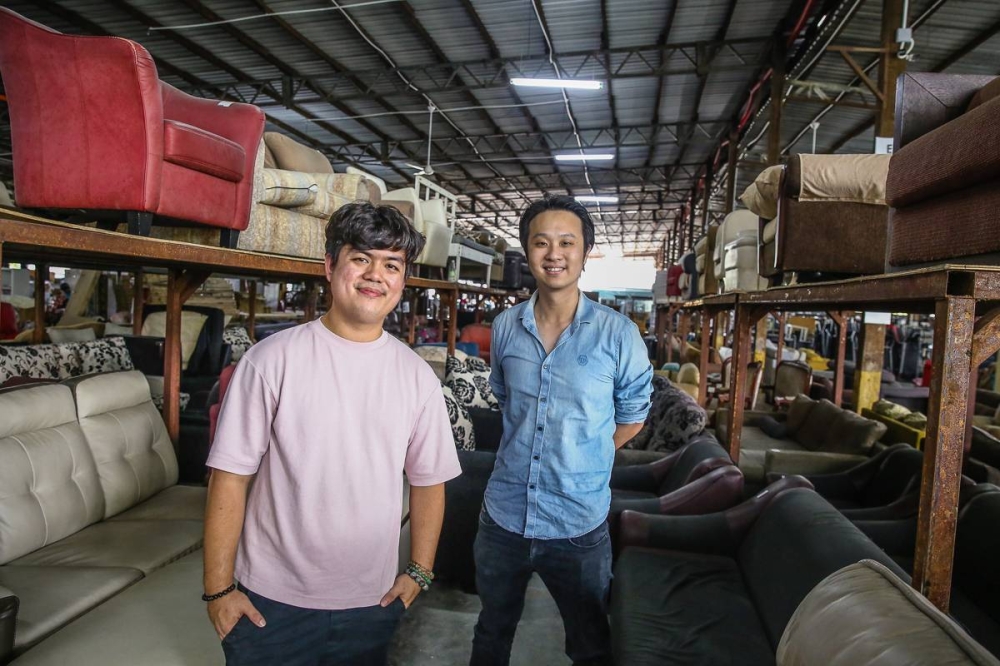 The two chatted and decided they had an opportunity to create a service and fill the void that Goh had identified.
In September 2020, they paired up and created a company called Unearth Sdn Bhd, and started with selling the furniture from Lee's AirBnB business online, while also offering their services to do the same for friends and family.
Advertisement
They chose to focus on furniture as it had the highest returns, and was also less complicated to sell compared to more personal items such as clothing.
Their business grew quickly and through recommendations, they also bagged a large deal to help sell furniture from over 100 apartment lots.
The proceeds from this first batch of sales were enough to help the two quit their day jobs and move operations out of Goh's home to a modest 3,000-square-foot warehouse in Klang.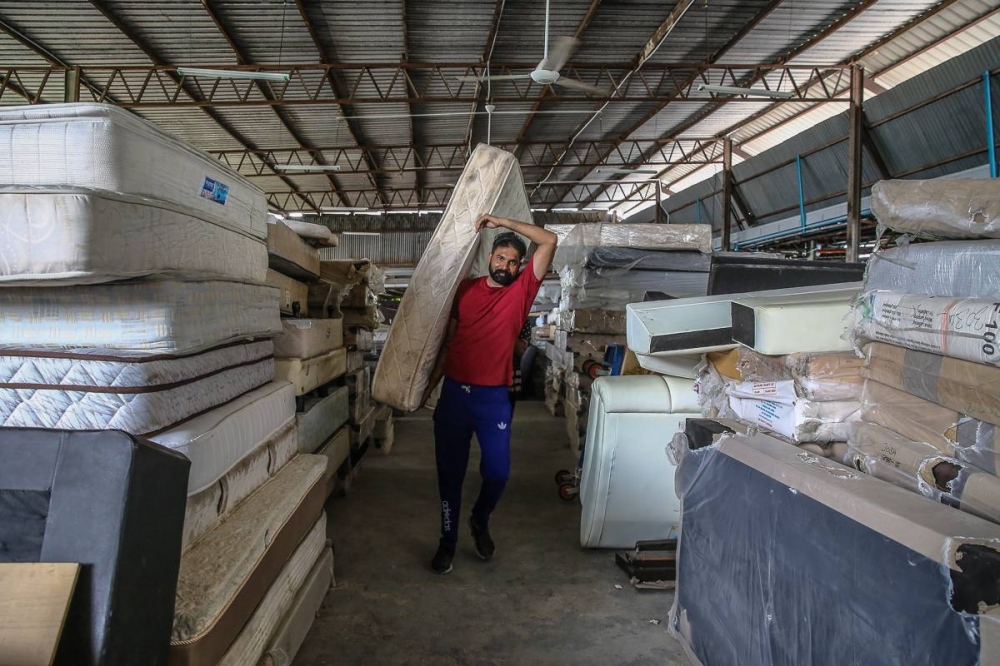 But business picked up and in a span of less than two years, they had to move twice, once to a 9,000 square foot warehouse, and then to where they are currently — a whopping 40,000-square-foot godown in Kampung Baru Subang here.
Since the start of their business, Unearth Store, as it is more commonly known, has helped sell over 40,000 pieces of furniture, many of which would have otherwise ended up in landfills, burnt or illegally dumped.
Sitting in one of the used L-shaped couches at their godown, Goh explained that one does not have to spend a single sen when engaging Unearth Store to help sell their furniture.
Unearth Store will pick up the furniture from the owner's doorstep, bring it to their premises for any required repairs and then put the item up for sale — both at their physical address and on various online platforms.
The profits are split 50-50 between Unearth Store and the item's original owner after subtracting any transportation and repair costs, which are also divided equally between the two.
However, the process is apparently not without its critics.
"Not everyone thinks the same," said Lee, who has recently become the star of Unearth Store's social media videos — their Instagram account has over 36,000 followers, while some 80,000 people follow them on TikTok.
"Sometimes people ask us why we sold their couch for RM50 when they bought it for RM300. But they don't think about the fact that they bought it 10 years ago," he said, explaining that not everyone understands that the value of a product can drop dramatically with time and use.
Currently, Unearth Store has some 10,000 items of furniture for sale, with about 3,000 items sold every month.
Of them, they say the best-sellers are dining room tables that go from RM300 to RM3,000 for a full set including chairs, and couches that can go from anywhere between RM50 to RM3,000 depending on their design and quality.
They've also recently forayed into selling refrigerators and exercise equipment.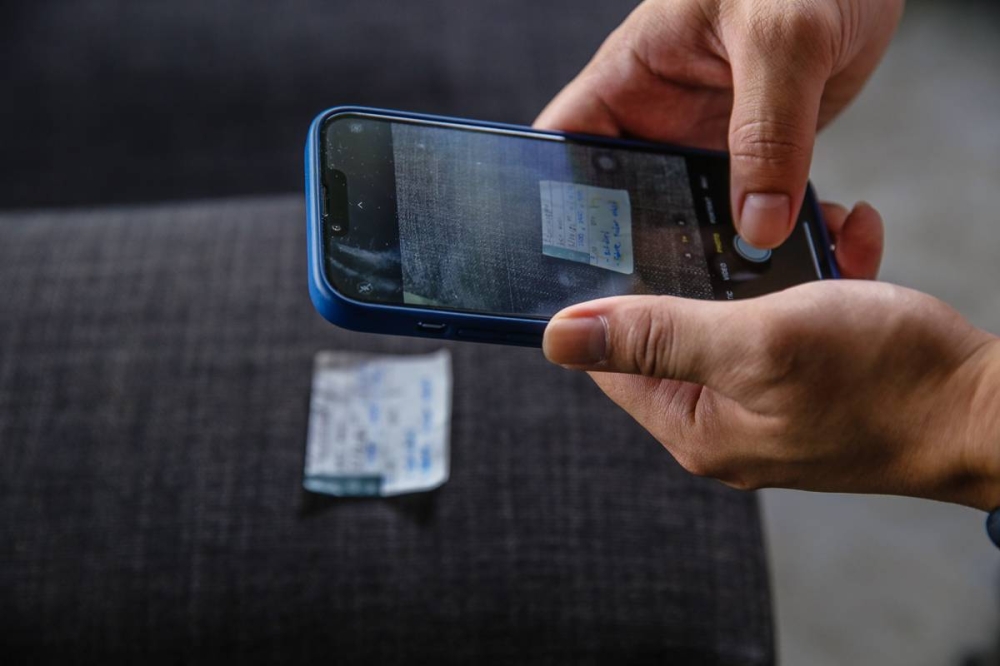 Unearth Store's buyers consist of walk-in customers and also second-hand furniture shop owners from small towns across the country who are looking for goods to peddle.
But Goh said that the company is still learning to walk, and needs to learn to optimise several in-house processes, such as weeding out bad quality items, if it's to keep operations going in a financially healthy manner.
"I was never really a person who was very environmentally conscious before (starting Unearth Store), but I had always wanted to create something that would have a big impact even after I'm dead, and I thought that this company could be it.
"For now, what we need is people to bring us better quality items so that we can also get opportunities to earn more," he said, explaining that if their employees fail to identify bad quality items before picking them up, these can lead to huge losses for the company.
However, despite the difficulties, Goh said it's been a pleasure to run the business, with one of the highlights being able to help people from poor communities afford basic comforts such as bed frames and tables.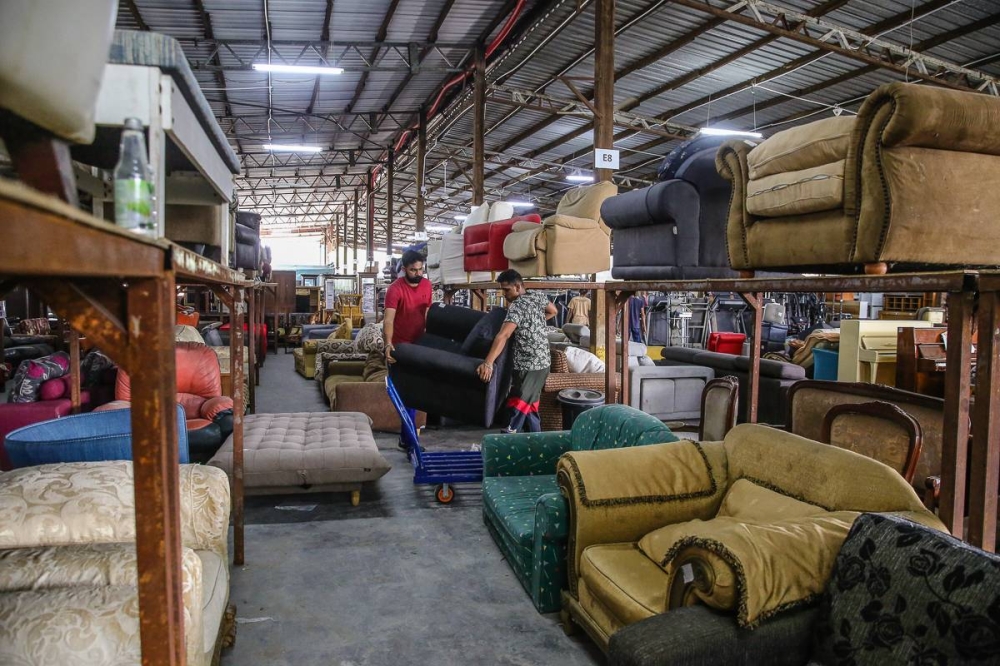 He also remembered a surge of requests to buy used furniture after record-breaking flash floods hit Malaysia last December.
"We were put in an awkward situation after the floods last year because we did not have enough stock to meet the demand... but this year, I think we've got enough," he said.
Unearth Store's warehouse is open for walk-in customers from 10am to 7pm seven days a week, while those looking to sell their used furniture can head to their website: www.unearthstore.com