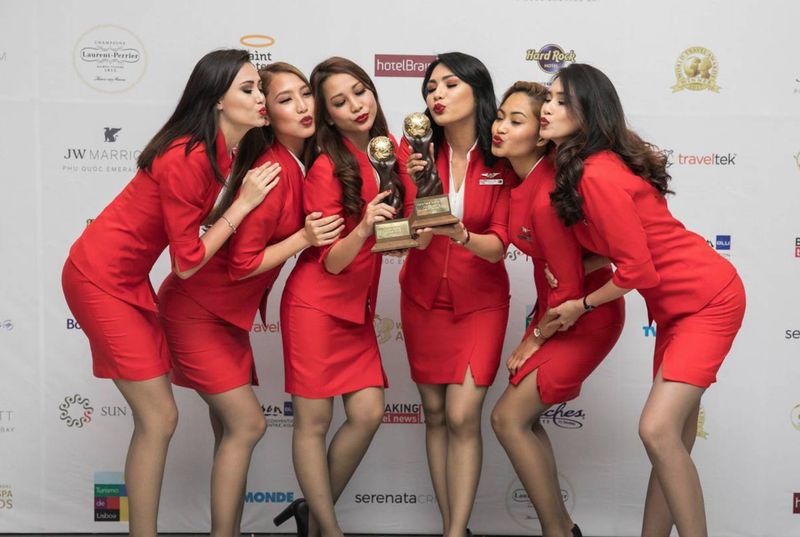 KUALA LUMPUR, Jan 31 — AirAsia said it will only place male cabin crew on its flights to Aceh, after the Indonesian province enforced requirements for Muslim female flight attendants to wear the "tudung" (headscarf) upon arrival.
In a short statement to Malay Mail, the budget carrier said it was ready to comply with the new regulations imposed by authorities in the province that practises Shariah law.
"We are committed to ensure that our operations adhere to it. For the time being, all AirAsia flights from and to Aceh will be operated by male cabin crew," the statement said.
Another Malaysian flight operator to Aceh, Firefly Sdn Bhd, said it may review its crew rostering to have only non-Muslim flight attendants to cater to the new law.
Its chief executive officer, Ignatius Ong, said Aceh's request was still being assessed, but stressed that decisions have not been made.
He added the airline was also looking into incorporating an additional layer of clothing to its signature uniform — a knee-length form-fitting orange dress — only on flights to the Indonesian province.
"We are in the midst of assessing their request and also looking at the other airlines' responses.
"At the same time, we are reviewing our crew rostering as well as trialling some possible overcoat options just for this destination," he told Malay Mail in a written reply today.
Firefly flies four times weekly from Penang to Banda Aceh and four times weekly from Banda Aceh to Penang and Subang.
Aceh Besar head Mawardy Ali told international newswire AFP yesterday that the region's Shariah law should be respected and that religious authorities will penalise non-compliant Muslim female flight attendants.