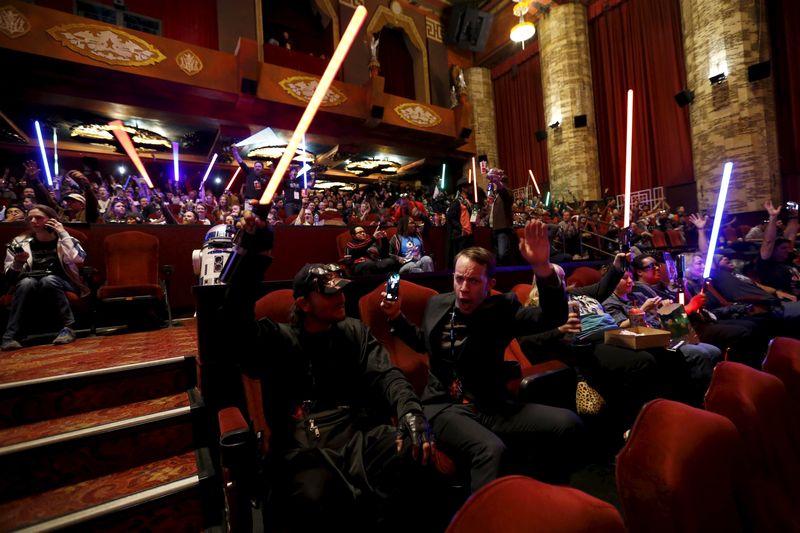 Subscribe to our Telegram channel for the latest updates on news you need to know.
---
KUALA LUMPUR, Jan 31 — TGV Cinema has confirmed reports that it was exploring the possibility of opening a cinema outlet in Kelantan, but said it has no plans to do so at this point of time.
Chung Shyh Kwong, the TGV Cinemas general manager in charge of business development, said the company's enquiry was part and parcel of their compilation of facts for business development.
"Yes, we did speak to the Kelantan government to find out about the licensing requirements for cinemas in Kelantan," he told Malay Mail Online in an e-mail response earlier this week.
"TGV Cinemas is always exploring new areas with potential for cinemas. In this regard, the enquiry with the Kelantan government is part of the fact finding and exploration for new areas in Malaysia," he added.
"TGV Cinemas currently do not have any plans for cinemas in Kota Baru," he said without stating why, only reiterating that this was for fact-gathering purposes.
Chung was responding to Malay Mail Online's query regarding Malay daily Sinar Harian's report late last month that TGV Cinemas was one of three cinema operators who had approached the PAS-led Kelantan government for discussions on opening there.
But Kelantan's local government, housing, youth and sports committee chairman Datuk Abdul Fattah Mahmood reportedly said none of these three firms had pursued further discussions after being told they must follow the Entertainment Control and Places of Entertainment Enactment 1998.
Abdul Fattah had said cinema operators are not disallowed from opening outlets in Kelantan, but they have to follow rules such as gender segregation in terms of audience seating, as well as no screenings during the evening Maghrib prayer time, on Thursday nights and during the Muslim fasting month of Ramadan.
When asked how such conditions will affect the profitability of a cinema in Kelantan, and if TGV Cinemas will face difficulties in meeting such requirements, Chung said the company had yet to study such prospects as well as the potential for growth in the state.
"TGV Cinemas have not conducted a business study of the Kelantan market, and hence, will not be able to ascertain the business viability of Kelantan," he said.
Malaysia's largest cinema chain, Golden Screen Cinemas (GSC) Sdn Bhd, merely said that it is always interested in exploring new areas for its cinema outlets.
"There are many factors that have to be considered when opening new cinemas; hence, it requires long-term planning. We are always keen to expand our business nationwide, including exploring the potential in Kelantan," a company spokesman said in an e-mail response earlier this week to Malay Mail Online's enquiries.
Last year, TGV and GSC told Malay Mail Online that they will continue their expansion plans, but both did not name Kelantan as a location where they will add new screens this year.
Sinar Harian's report last December 24 was related to an advertisement of a major supermarket chain's new mall in Kelantan purportedly featuring a cineplex that was slated to open this April.
The newspaper said the last cinemas in Kelantan had operated some 20 years ago.