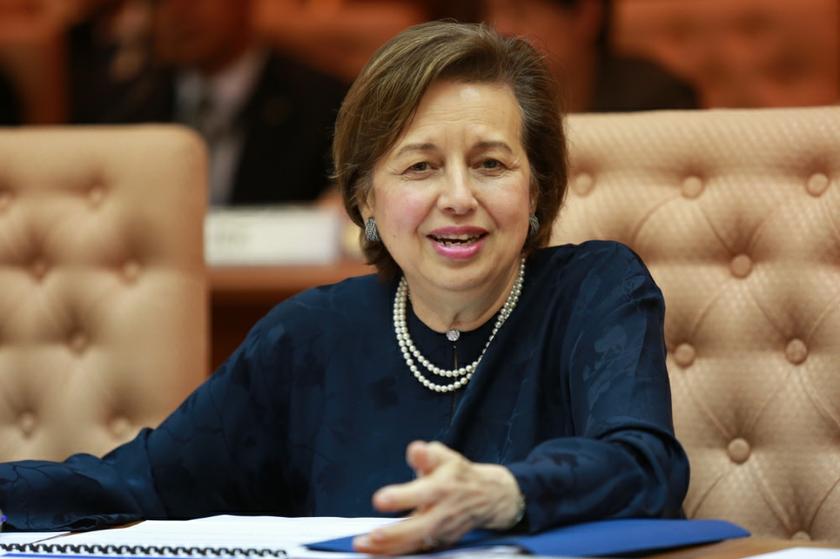 KUALA LUMPUR, Aug 13 — Malaysia will not impose any peg on the ringgit nor will it initiate capital controls to the country's economy despite the continued decline in the currency's performance to the Asian Financial Crisis levels, Tan Sri Zeti Akhtar Aziz said.
The Bank Negara Malaysia (BNM) governor said the country's fundamentals are still strong and the economy is diverse enough to remain afloat despite current global and domestic volatility.
"I would like to categorically say that we do not intend to peg the currency," she said at a news conference here.
The ringgit fell in the morning yesterday to levels unseen since the 1997 Asian Financial Crisis, dropping past 4 to a US dollar.
The ringgit has been rated the worst performing currency in the region, suffering from the sharp drop in global crude oil prices since the middle of last year.
Zeti today acknowledged that Malaysia is faced with a mix of external influences that are beyond its control and some domestic turbulence, aside from continued volatility due to the lack of clear fiscal policies by advanced economies like the US and Europe.
She, however, stressed that the country has "done what we needed to do" to withstand the economic shocks.
Zeti said Malaysia has already reduced its dependence on commodities ― particularly oil and gas ― and diversified its economy into other sectors such as services and manufacturing which continue to grow.
She added that the country's economy has also been propped up by private consumption, which she said grew by 6.4 per cent in the second quarter of this year despite a slight slowdown caused by the April 1 introduction of the Goods and Services Tax (GST).
"We can't react with knee-jerk measures, because any knee-jerk reaction will be temporary in its effects.
"Given that this volatility will continue, we have to brace ourselves and prepare.
Therefore, it is important to have savings," she said, while noting that global economic uncertainties are expected to go on for at least a few more months.