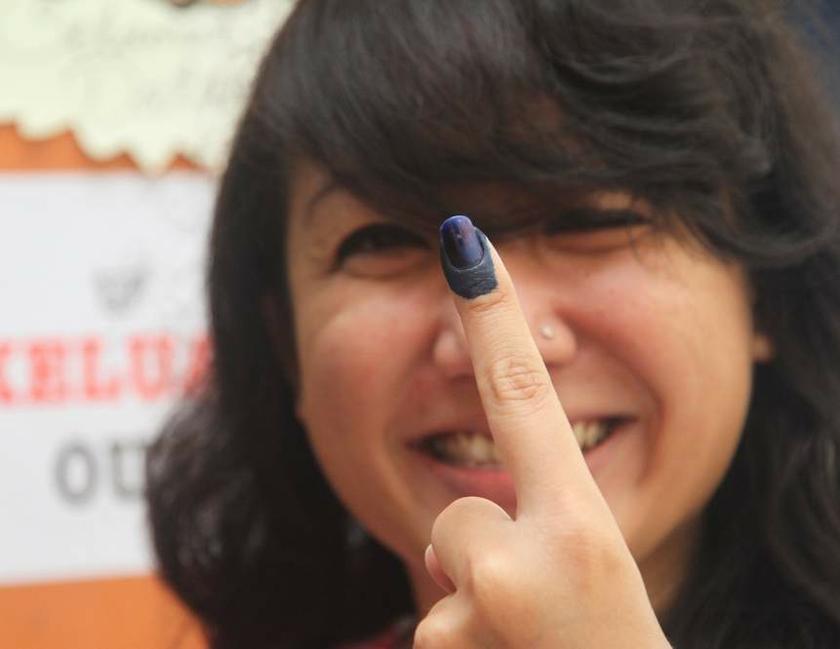 PETALING JAYA, June 27 — The Election Commission (EC) has maintained that the ink used in the May 5 general election contained silver nitrate to make it indelible, disputing the government's claim that food dye had replaced the chemicals in it.
EC deputy chairman Datuk Wan Ahmad Wan Omar said yesterday that silver nitrate was likely classified as a metal, instead of a chemical, adding that food colouring was used to turn the indelible ink red for early voters and dark blue for ordinary voters.
"There is indeed silver nitrate," Wan Ahmad told The Malay Mail Online late last night.
"It's just that the SPR is currently investigating the level of silver nitrate that was used by our supplier when the consignment bottles were sent to us," he said, using the Malay initials for the EC.
"We had agreed then that the content of silver nitrate would be four per cent. Now, we are investigating why it easily washed off in some instances, but stuck to others for a week," he added.
Minister in the Prime Minister's Department Datuk Seri Shahidan Kassim told Parliament yesterday that no chemicals were used in the indelible ink; only "approved food colouring".
Shahidan also said in a written reply to Segambut DAP MP Lim Lip Eng that a test conducted on EC officials and media personnel on May 2 "proved" that the ink was effective.
EC chairman Tan Sri Abdul Aziz Mohd Yusof had admitted recently that the indelible ink was a "failure", as he expressed disappointment with widespread reports of the ink being washed off easily with as little as soap and water in the 13th general election.
The indelible ink was introduced in Election 2013 as one of the main safeguards against electoral fraud.
Abdul Aziz said last May that the strength of the indelible ink used in the May 5 polls differed from those used in other countries because of Malaysia's halal and health regulations.
He noted that the Health Ministry had prohibited silver nitrate content of more than one per cent.