PETALING JAYA, Nov 12 — Dee Xiang Kopitiam, only a couple of months old, is located in the row of shoplots right next to Digital Mall PJ, but the star of the show here is far from typical kopitiam fare.
For those who can read Chinese, it is immediately apparent with 盐焗鸡, Chinese for salt-baked chicken, in the name.
Also known as yim kok kai, it is a dish with Hakka origins.
It's become somewhat of an Ipoh speciality, though a few places in the Klang Valley specialise in it.
Advertisement
One such place is Restoran Happy Salt Baked Chicken in Jinjang Utara, a really simple, family-owned, salt-of-the-earth kind of place that's been around since 1998.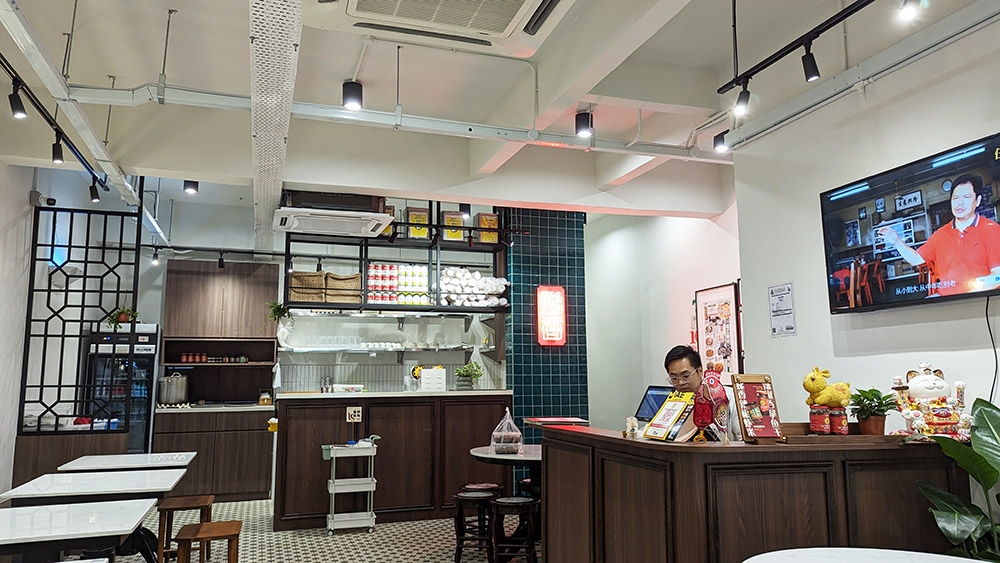 Run by the son of the family, Dee Xiang Kopitiam serves as an outpost, bringing the famed salt-baked chicken and a handful of simple homestyle dishes to Petaling Jaya.
On the rainy weeknight of our visit, the overwhelming majority of diners were people coming straight from work, with most opting for dishes like fried rice or the Baked Salted Chicken Leg Quarter (RM16.50), ideal for a single person eating.
Advertisement
The place has been done up to call back to retro-style kopitiams, though with little of the "old" feel.
A television plays a muted video about the aforementioned Restoran Happy Salt Baked Chicken, showing a range of dishes, including the usual suspects such as steamed fish, onion omelette, as well as the titular dish.
A whole Baked Salted Chicken (RM52) arrives in foil, unwrapped and sitting in a golden pool of its own juices.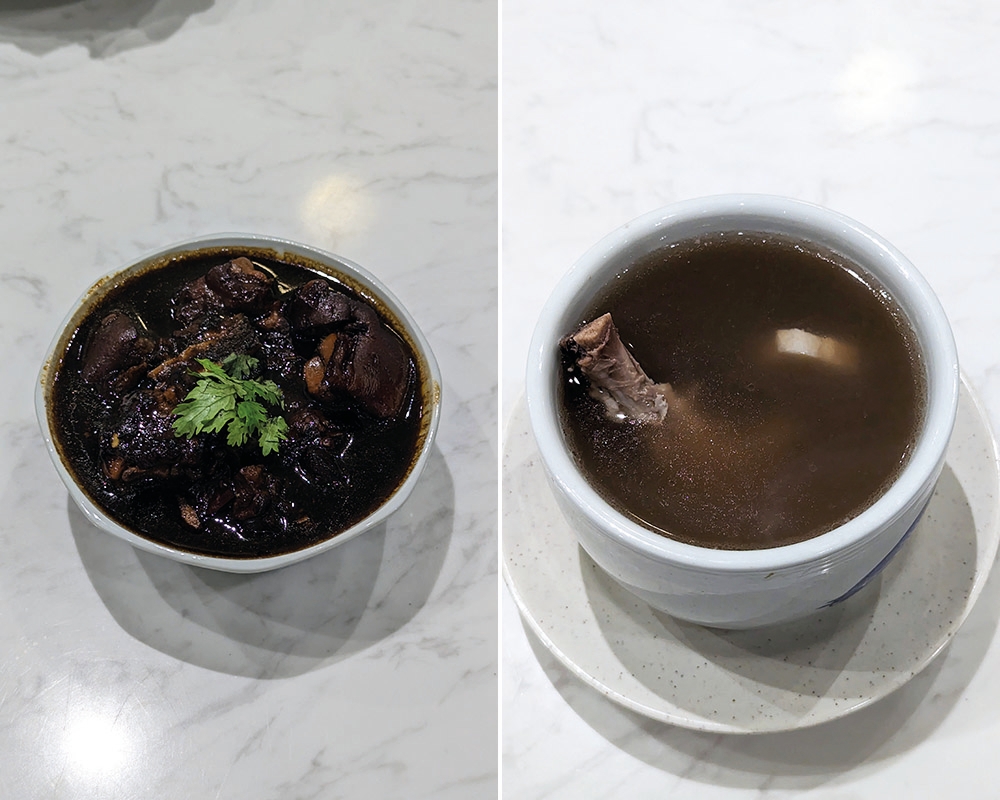 Kampung chicken is used, and the bird itself sports a pale yellow complexion and is liberally perfumed by the aroma of sand ginger, dong quai (female ginseng) and a distinctly chickeny smell, but in a good way.
Every bite is juicy, with fork-tender meat that still retains some firmness without turning soggy mush like inferior versions often do.
I'm a big fan of all things chicken skin, so a spoonful of soft skin, supple flesh and savoury, herbal juices over rice is heaven to me.
Braised Pork Knuckle (RM22) also stood out, featuring plump little nubs that are about 90 per cent gelatine and 10 per cent bone, in a dark brown-approaching-black sauce with a stealthy dose of spice that creeps up on you.
Unfortunately, the vegetables of the day (RM13) proved disappointing, with our plate of sweet potato leaves tasting tired and overcooked.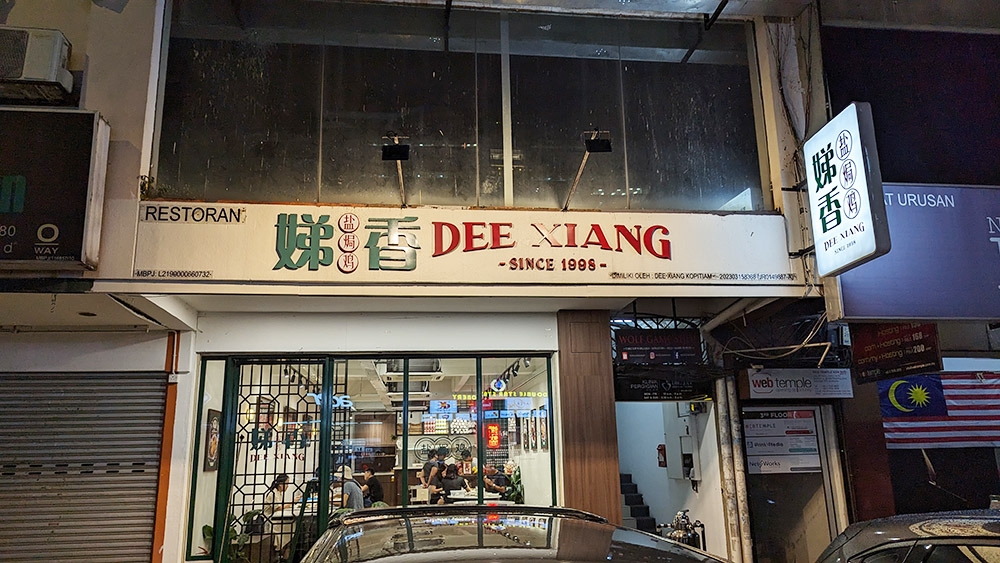 Washing down the meal was a simple but nourishing soup of the day (RM8) of lotus root and pork ribs.
A glance at other tables suggested that the Hakka Braised Pork Belly with Black Fungus (RM15) was popular, and for those so inclined (myself included), the Baked Salted Chicken Feet (RM24) looked a tempting proposition that I won't pass on in the next visit.
Dee Xiang Kopitiam 娣香盐焗鸡
16A, Jalan 14/20, Seksyen 14, Petaling Jaya, Selangor
Open Tuesday to Sunday, 11am-9pm
Tel: 014-623 8845
* Follow us on Instagram @eatdrinkmm for more food gems