KUALA LUMPUR, Nov 4 — Jet black broth, more soulful than mere stock. The subtle dance of colours — the green of negi, the amber of menma (fermented bamboo shoots), the earthy-wood of black fungus - portends a similar ballet of flavours.
Thick chunky slabs of yakibuta (Japanese style braised pork belly), lightly charred by a torch before serving, and an ajitama (marinated boiled egg) promising wholeness and wholesomeness.
This is more than noodles. This is Ramen Mob's Yakibuta Ramen, its unctuous soup seasoned with black garlic infused oil.
Quite a stunning bowl particularly given the ramen shop's location in an unassuming corner of Taman Desa. But aren't some of the best eateries found in less obvious spots?
Advertisement
Certainly this outlet has done well enough; they have since opened a branch in Taipan USJ in August.
Upon entering, my friends and I are greeted by the attentive service staff and swiftly seated at a table.
For appetisers, we share a platter of pan-fried gyoza, served with the requisite saucer of vinegar. Other deep-fried treats include their Ebi Fry (breaded prawns), Nankotsu Karaage (crispy chicken soft bone) and Sweet Corn Tempura, served with Japanese mayonnaise.
Advertisement
A little crunch goes a long way in whetting the appetite, as well as providing contrast to all the inevitable slurping and sipping that will soon follow.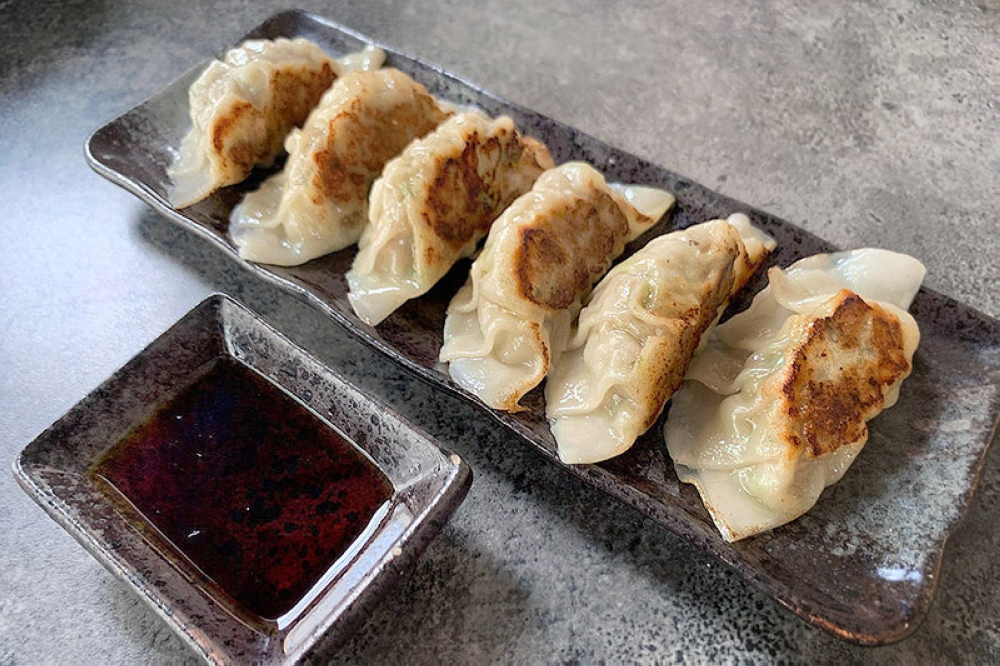 It's not all noodles, of course. As with certain ramen-yas, the hidden highlight of the menu isn't the ramen but other dishes that make use of the ramen toppings.
Clearly the star here is the yakibuta or Japanese style braised pork belly. Some foodies have gone as far as calling this the Japanese take on Cantonese cha siu but that's not quite accurate.
(For one, there is another Japanese pork topping called chashu but let's not get into that for fear of further confusion.)
The yakibuta requires painstaking preparation: First, the pork belly is sliced and soaked in a marinade (soy sauce, mirin and sake make up the seasoning trinity).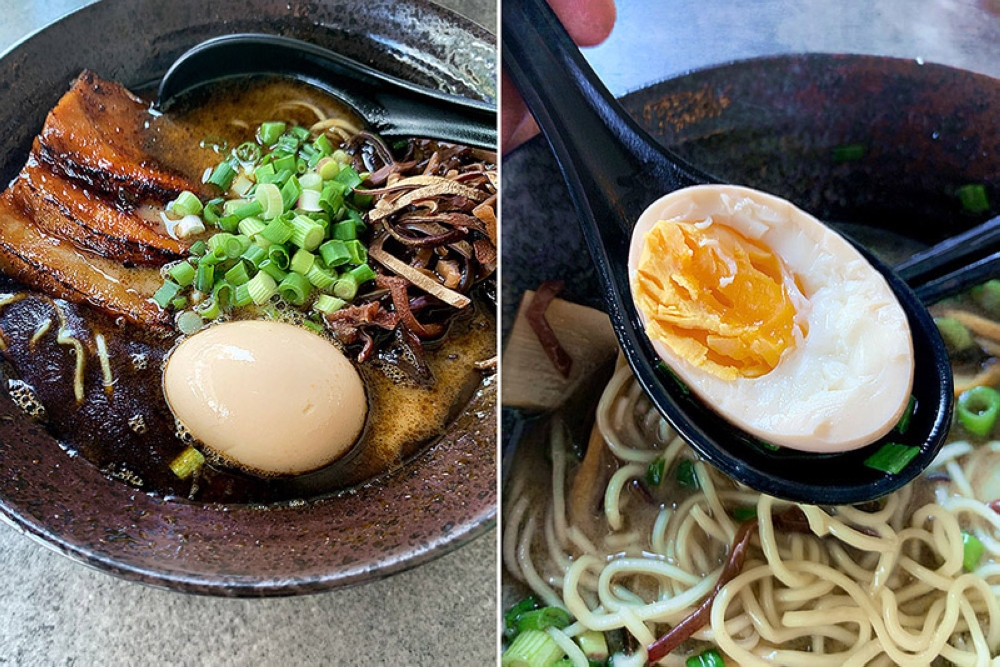 Next comes an hours-long slow braise before the now tender and flavourful meat is chilled to firm the proteins; a nice chew is what we are looking for.
Just when one imagines the process is complete, the yakibuta needs to be brought to room temperature and given a quick once-over with a handheld torch for that exquisite char.
It's quite a lot of work but well worth it: the yakibuta is good enough on its own; you can enjoy it simply as is with a cold glass of Kirin beer.
Better yet, enjoy it in a rice bowl in the form of the Buta Bara Donburi, topped with an onsen egg. Diced into bite-size cubes, this goes perfect with the hot steamed rice, every grain slick with the sweet, savoury braising gravy.
No one would blame you for ordering another bowl.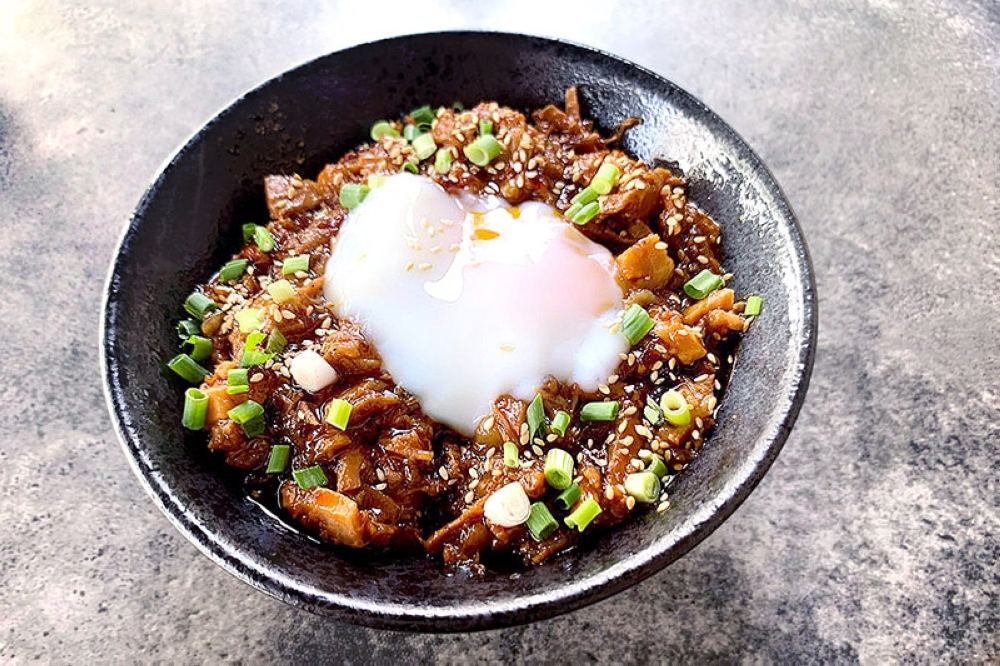 But this is a ramen shop so most would lean towards ramen for their seconds (or their first, typically). Here, Ramen Mob's standard Shiro soup has an intense porky flavour. Hardly a surprise given the stock is purportedly made by boiling pork bones for 16 hours.
Given such a tonkotsu style broth is a fixture of so many ramen shops, some degree of differentiation is necessary. Ramen Mob tackles this dilemma with a trio of renditions: Aka, with spicy chilli miso oil; Kuro, where black garlic infused oil is added; and Mala, a nod to rabid fans of Sichuan cuisine by blending the base broth with numbing málà paste.
My dining companions swear by a mix of Kuro and Aka soups, the combination of pungent garlic and piquant miso paste a testament to the revised adage that more is more.
Alas, I am far less maximalist in my approach. The midnight pallor of a solitary Kuro broth suits my palate (and palette) better, while the sweet perfume of black garlic is more appealing than hedonistic heat.
Sometimes less is actually, truly, more.
Which is not to say my bowl is a sparse affair. Not with toppings such as toothsome menma, crunchy strips of black fungus and a sprinkling of chopped negi.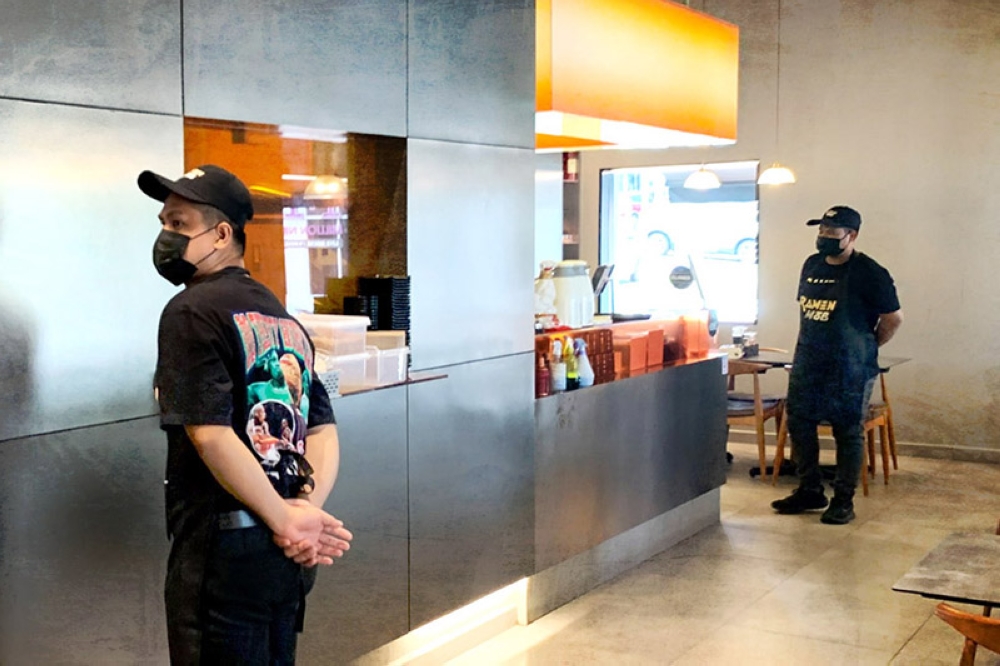 Hardly monastic fare, this.
But the meat of the dish remains the slabs of yakibuta and a whole ajitama. The more fastidious diners might prefer their eggs already sliced but purists would appreciate a whole egg, to devour whichever way they like.
"Whichever way they like" might be the overriding precept here: besides offering other toppings such as gyoza or chashu, Ramen Mob offers "meatless ramen" — basically skipping the meat to focus on the noodles and the broth — as well as a Keto-friendly option of zero-carb konjac noodles.
A worthy endeavour to please their customers, I'm sure. One can't help, however, but be reminded of Aesop's fable of the father and his son bringing their donkey to the market to sell it.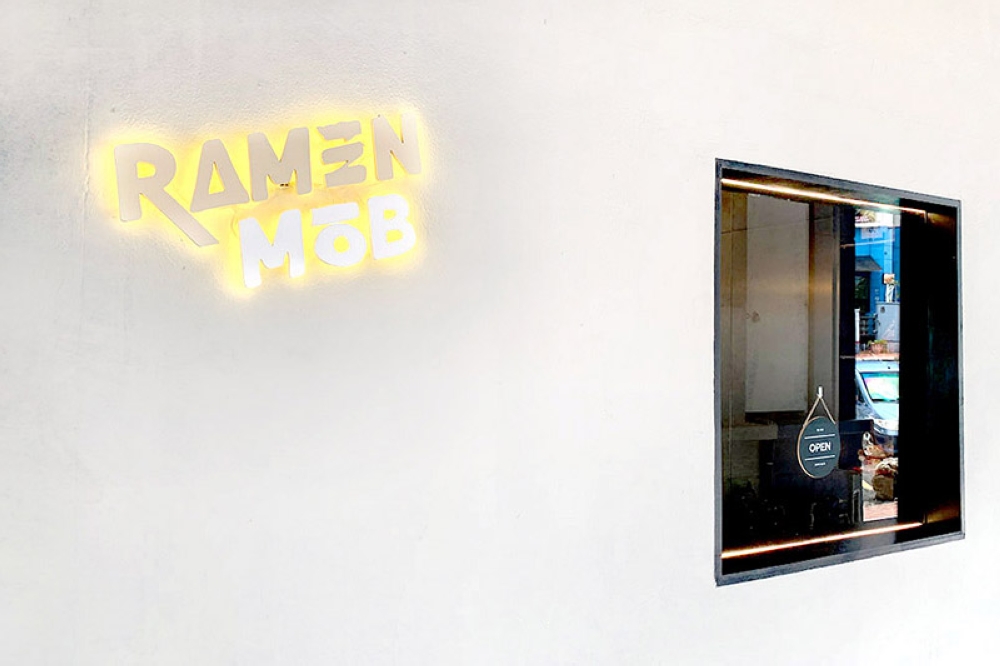 I won't ruin the ending (or the lesson) for those who have yet to enjoy this instructional fable. Suffice to say, there is a reason why ramen artisans in Japan often just serve one or two types of ramen; customers can take it or leave it. Most choose the former.
Yet there are worse fates than being spoiled for choice. Most of us would be delighted to face such a dilemma. Indeed, my friends will likely navigate Ramen Mob's entire menu until they have tasted every dish (and variation thereof).
I will stick with the Buta Bara Donburi on my next visit. Good food is more than noodles, after all.
As we depart, I observe the shop's minimalist décor and feel affirmed in my decision: Sometimes less is actually, truly, more.
Ramen Mob
22 Jalan 2/109E, Taman Desa, KL
Open Tue-Fri 11am-3pm & 5-10pm, Sat-Sun 11am-10pm, Mon closed
IG: instagram.com/ramenmob.my/
* Follow us on Instagram @eatdrinkmm for more food gems