MAY 13 ― This year has proven to be a real blast when it comes to the bounty and variety of titles on offer in Malaysian cinemas, which definitely reminds me of the pre-pandemic days.
Even though this will no doubt hurt my wallet, being spoiled for choice when it comes to what to watch in local cinemas is definitely better than only being excited to watch one or two films every two months back in the dark days of the pandemic.
While I'm sure everyone's excited to watch (or have already seen) Guardians Of The Galaxy Vol. 3, which just opened here last week, there are plenty of other, smaller, but interesting titles fighting for attention in local cinemas.
Advertisement
Coming from as far as Finland and as close as our neighbour Thailand and even including a female-fronted Malaysian action film, there's plenty to discover in Malaysian cinemas in the last week or so, and that already excludes what looks like almost weekly new arrivals of Indonesian horror flicks, the most notable of which being the Raya/Lebaran season hit Sewu Dino.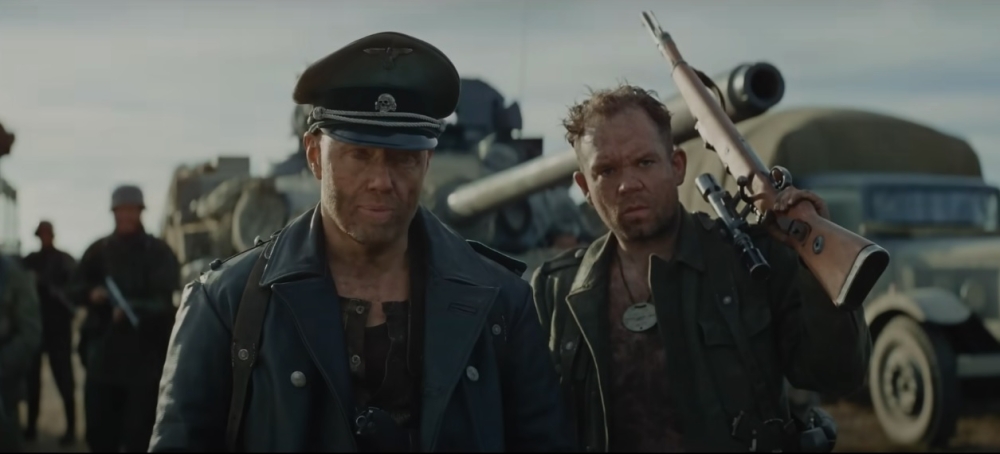 Sisu
Advertisement
The latest film from Jalmari Helander, who was responsible for the demented Rare Exports: A Christmas Tale and the slightly less idiosyncratic but no less fun Big Game, Sisu is another outlandish cinematic treat that more or less plays with the question, what if John Rambo/John Wick wreaks havoc against Nazis during World War II?
That logline is exactly what this film promises and gloriously delivers, as Helander tells the tale of a prospector named Aatami Korpi, who also happens to be a ruthless soldier and one-man killing machine in his past life, and who wants nothing more than to be left alone and far, far away from the horrors of WWII, looking to strike gold.
Strike gold he does at the beginning of the film, and as he makes his way to town to cash in on his newfound riches, he encounters a squad of Nazis looting their way through Finland's Lapland region, and so begins a ruthless and endless game of cruelty between Korpi and the squad of Nazis, with Helander serving the audience with an endless supply of creatively staged, and more often than not hilarious, carnage, especially when the Nazis are on the receiving end.
A future cult classic in the making, if grindhouse madness is your cup of coffee, this one will give you butterflies.
VII-XII
While VII-XII (that's 7-12 for those wondering what the title is) may not be a great movie, heck, it's probably quite far away from being a good one, this is one film that will probably be remembered as where it all started for future female action star Farali Khan.
I first noticed her in The Assistant, mainly because she looked like a dead ringer for a young Sofia Jane, but what she has accomplished in VII-XII, despite the film's many glaring weaknesses, is create a calling card for all Malaysian (and maybe even Asian) filmmakers looking for a female action star who can really pull off all those action moves herself.
The story, involving the kidnapping of a family member and an organ trafficking syndicate, is one that we have seen time and time again in fight flicks, especially Asian ones.
So right from the start, any action film fan will just be focusing on when the next fight is going to happen, and how well the fights are choreographed and shot.
And this is where I think director Thorpe Ali stumbled quite a bit, as it took quite a while for the action to get going here, and even when it does, the editing and camera choreography didn't do justice to the action choreography on display.
But I was willing to sit through all this just to see Farali Khan kick ass, quite convincingly, and when another female hero arrived in the middle of the film in the form of Indonesian Youtube sensation Chintya Candranaya (aka the girl who went viral for kicking gas canisters), you can bet that I was willing to sit through all manner of over-the-top acting and action movie cliches just to see these two ladies display their martial arts skills.
You & Me & Me
Last but not least, a rom-com from Thailand that bears the ever-reliable GDH seal of approval. I don't know about you, but for me, if it's a Thai film and it carries the GDH logo, I'll watch it, no questions asked.
That's how consistent this Thai studio has been when it comes to producing quality, well-made rom-coms. The selling point for this one is that not only is this film about a pair of twins (cleverly named You and Me), but it's also directed by a pair of twins (Wanwaew and Waewwan Hongvivat).
Adding to the intrigue is the fact that You and Me are played by the same actress, Thitiya Jirapornsilp, who did a really fine job.
It's a coming of age rom-com focused on identical twins You and Me, who spent the summer holidays at their mother's hometown in the Nakhon Pranom province, and who both fell for the same guy, a former schoolmate of theirs in Bangkok named Mark.
A surprisingly realistic, cheerful and ultimately emotional ride, helped immensely by strong performances from everyone in the cast, there's a deceptive lightness to the whole enterprise, as it starts like most teenage rom-coms do, but then slowly and smoothly transitions into being a pretty good coming of age drama, with plenty of substance.
With titles like Bad Genius, Happy Old Year and The Medium in its stable, this is obviously not going to be in the top tier of GDH movies, but even a second tier GDH movie is more than good enough to be better than a lot of good movies out there, and this one is no different.
* This is the personal opinion of the columnist.