KUALA LUMPUR, June 12 — Prime Minister Datuk Seri Anwar Ibrahim today defended his government's subsidy restructuring programme to benefit targeted groups by leaving out Malaysia's affluent households.
Despite naysayers' attempts to play up the issue, Anwar said the policy shift was different from what was initially suggested by previous administrations in imposing a blanket electricity tariff hike nationwide.
"The increased tariff will only affect multinational companies and households in the high-income group.
"This does not burden the people as compared to the proposal by the previous administration in wanting to increase the tariff for all, this must be understood," he told a press conference that was aired on national television this afternoon, after chairing a National Economic Action Council meeting in Putrajaya.
Advertisement
Anwar said the same principle will be applied on any restructuring or rationalisation of subsidies to be introduced by the government in the future, such as the existing fuel subsidy system.
"We are not reducing or discontinuing subsidies to the people but subsidies such as electricity and Tabung Haji benefited by the rich are not reasonable to be continued," he said.
He said he could not understand why there are still people defending subsidies for Malaysia's rich who are said to make up roughly 20 per cent of income earners and are known colloquially as the T20 — for top 20 percentile demographic group.
Advertisement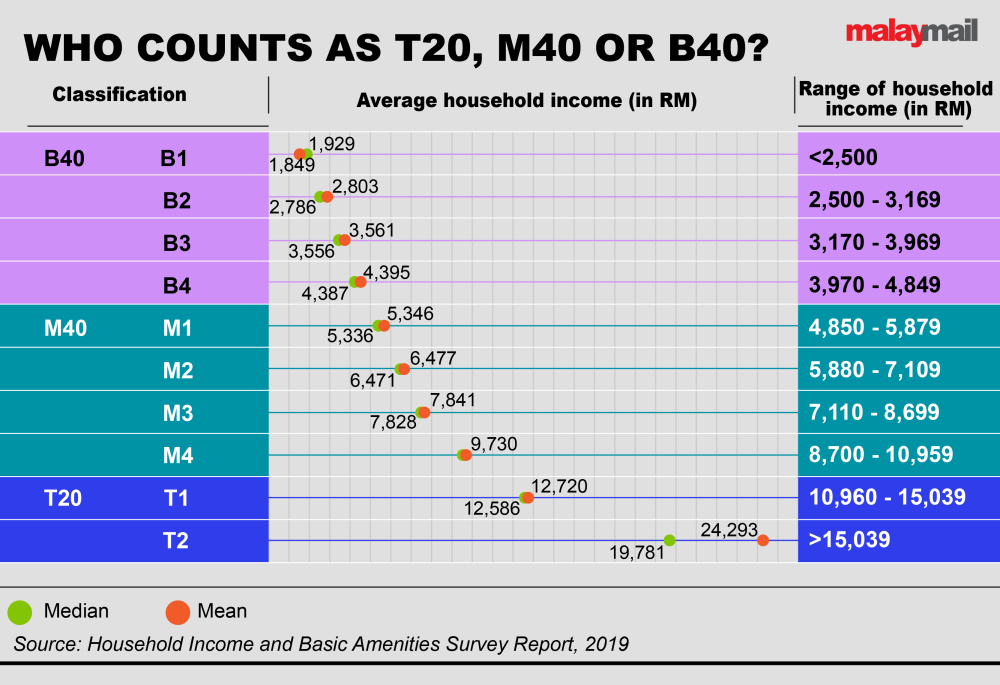 He said the Central Database Hub would be used to manage and coordinate the distribution of subsidies to eligible groups.
The impending increase in the electricity tariff was first announced in December 2022, when Anwar had announced the hike will only affect multinational companies.
On May 22, Anwar said the exclusion would further include the T20 group from the subsidy scheme, for the purpose of facilitating the granting of subsidies in a more targeted manner.