KUALA LUMPUR, June 4 — Veteran politician Lim Kit Siang is expected to be conferred the prestigious "Tan Sri" title on the Yang di-Pertuan Agong's Birthday tomorrow, months after he announced his retirement from active politics.
The former DAP Parliamentary leader would be the first from his party to receive the second-highest federal title, following its convention for the party leaders to not accept such awards while still serving voters.
A DAP lawmaker confirmed Lim's involvement in the ceremony tomorrow to Malay Mail on condition of anonymity as they are not authorised to speak on the matter.
News portal Malaysiakini and The Vibes had also quoted several anonymous DAP sources confirming the matter.
Advertisement
Malay Mail is seeking to verify the matter with Lim himself, his son and DAP national chairman Lim Guan Eng, daughter and deputy education minister Lim Hui Ying, and the party.
This comes as a photo of the 82-year-old in an alleged rehearsal for the ceremony with a palace official last night went viral online.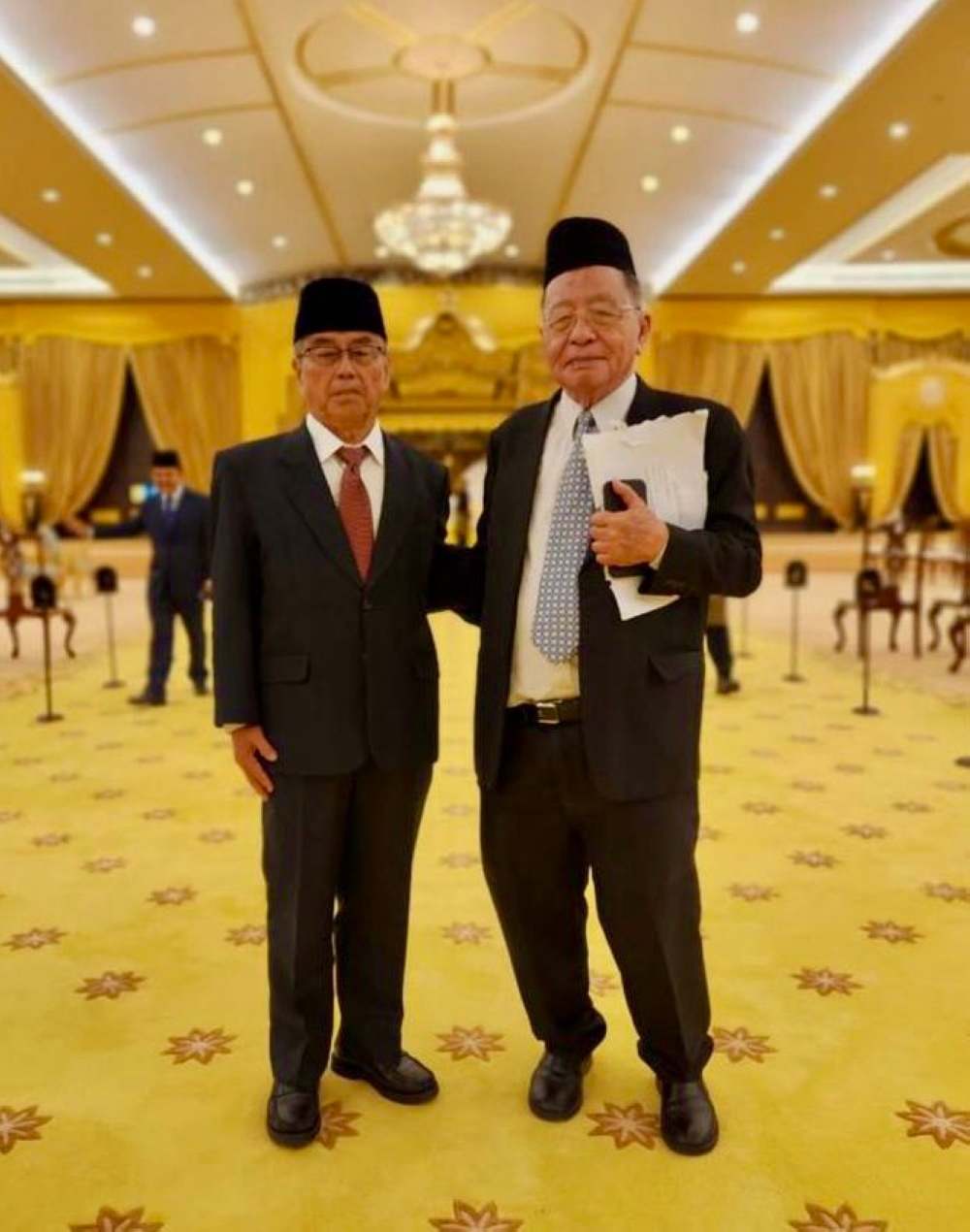 Advertisement
The "Tan Sri" is the second-highest federal title after "Tun", bestowed under the awards of Panglima Mangku Negara (PMN) and Panglima Setia Mahkota (PSM).
DAP lawmakers have previously been conferred the "Datuk" federal title following their retirement, such as Datuk Wong Han Yoke, Datuk Tan Loo Jit and Datuk Chian Heng Kai.
Several former DAP state assemblymen have also been conferred the "Datuk" (or spelt "Dato'") state titles such as Datuk Ngeh Koo Ham, Datuk Lim Hock Seng, Datuk A. Tanasekharan, Datuk Danny Law Heng Kiang, Datuk Tey Kok Kiew, Datuk Wong Fort Pin, Datuk Stephen Wong, and Datuk Frankie Poon.