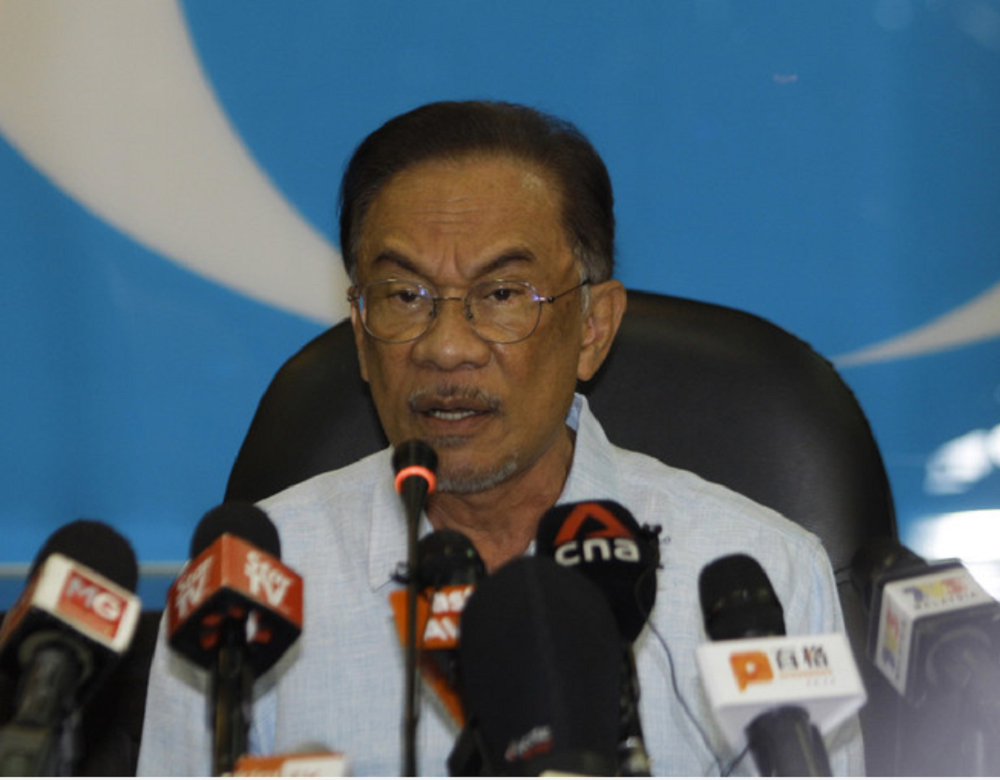 KUALA LUMPUR, Dec 15 — Datuk Seri Anwar Ibrahim has expressed his disappointment today that Budget 2021 was still passed in its third vote, despite some MPs previously expressing strong views against certain parts of the Bill.
The Opposition leader suggested that some MPs still voted for the Budget despite opposing the Perikatan Nasional (PN) government, after the latter's falsely claiming that not passing it will affect the civil service's function and its members' wages.
"Because the PN government has erroneously linked passage of the budget to the functioning of the civil service and payment of salaries, some MPs who oppose PN may have supported the budget to demonstrate their solidarity with millions of public servants who are equally impacted by the pandemic economy.
"It is disappointing that MPs who had expressed strong views against certain issues in the Budget voted in support of the bill," Anwar said in a statement issued hours after the budget was passed 111-108 in its third reading in the Dewan Rakyat.
The PKR president said the Budget remains "fundamentally flawed" and "reflects the narrow interests of PN government's own political survival" rather than the actual needs and welfare of the public.
Anwar said MPs had sought clarification on several issues before supporting the Budget, asking about the fate of workers without savings in the Employees Provident Fund (EPF), the high allocation and purposes of the Community Communications Department (J-Kom) — formerly known as Jasa — and the lack of support for many business owners.
He claimed that with the Bill now fully passed, the government will continue to use political means to keep its power at the expense of Malaysians.
According to Anwar, the recent downgrade of Malaysia's credit ratings from -A to BBB+ by Fitch was due to PN's disregard of international benchmarks on transparency, governance and management of funds.
He also pointed out the World Bank's low score for Malaysia's governance this year and predicted a further slide for the country in other global key ratings, including the corruption perception index and media freedom index.
"Investor confidence will certainly wane and we will continue to see our neighbours in Asean outpace us in many development and economic indicators.
"At this pivotal moment in time when the country requires fundamental rethink in how it emerges from the pandemic stronger and more vibrant, PN has shown itself incapable of the task at hand," said Anwar.
"The narrow passing of this bill in Parliament will do little to inspire confidence in the PN government. It will simply render it further susceptible to self-interests of these politicians at the expense of the rakyat," he added.
The government's Budget 2021 was passed 111-108 in its third reading in the Dewan Rakyat today. With this, the allocations for all 27 ministries have cleared the committee stage.