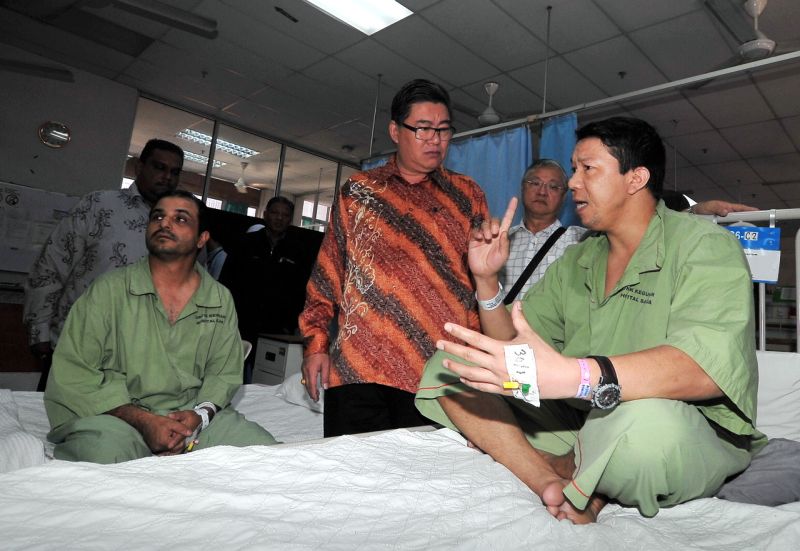 GEORGE TOWN, Feb 5 — The factory producing the Penang pre-mix durian white coffee has lodged a police report alleging sabotage, after at least seven people were hospitalised from drinking the product.
According to Northeast District police chief Assistant Commissioner Anuar Omar, the factory manager lodged the report in Bukit Tengah on February 1.
"The complainant reported that the pre-mix coffee was tampered with by unknown persons," he said.
The report also asserted that the sachets produced at the factory were different from those purportedly containing the mixture consumed by the seven who later fell ill.
Anuar said the urine and blood samples of two men who were admitted to hospital on Saturday have been sent to the Chemist Department for testing.
Samples of the coffee mixture from the factory were also submitted for testing, he said.
On Jan 27, two local women were admitted to the hospital after drinking Penang White Coffee.
On Jan 31, two Nepalese security guards were also hospitalised after they consumed sachets of the same coffee mixture. Their blood and urine samples were sent for testing on February 2.
"A food technology officer has confirmed that there was foreign substances added into the coffee mixture that the two Nepalese consumed," he said.
On Saturday, two more men were warded after consuming Penang White Coffee.
"We have identified another victim, an 18-year-old local man who was hospitalised on January 27 for the same symptoms, but he is yet to lodge a police report," Anuar said.
The police are investigating the matter under Section 272 of the Penal Code, which covers the adulteration of food or drink that is intended for sale.
The offence is punishable by a prison sentence of up to six months or a fine of RM2,000 or both.
No suspects have been identified in the case and the police are still investigating it, he said.
Yesterday, the Health Ministry said that it would not order a recall of the pre-mix durian white coffee as there was no evidence of contamination.
Anuar previously said the coffee sachets seized in the case were found to have been opened and resealed, with a green foreign substance found within.