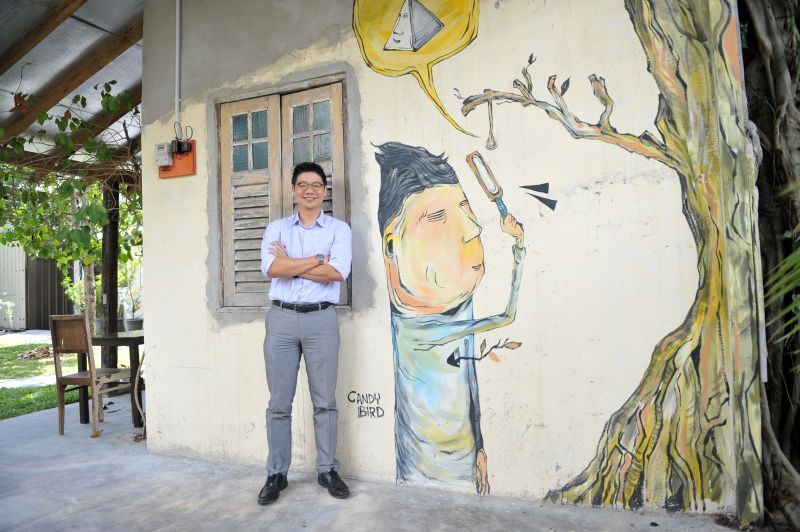 GEORGE TOWN, Sept 22 ― Built in 1947, the Hin Bus Depot ― as its name suggests ― was a depot for the "blue buses" known as Hin Bus that used to ply the Tanjung Bungah and Teluk Bahang routes.
When the bus company, Hin Company, finally closed down, the depot was left vacant for many years up until it was bought by a company owned by three families.
They could not decide on what to do with it until famed mural artist Ernest Zacharevic came along.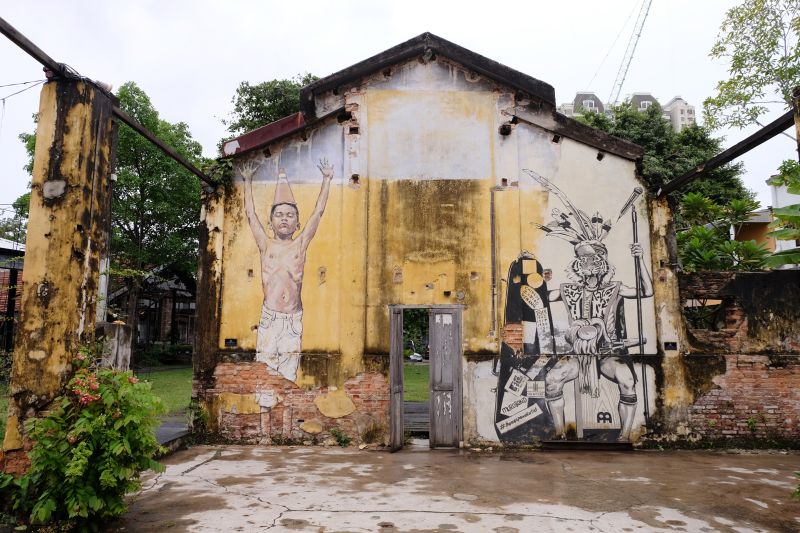 The old depot was chosen to host Zacharevic's first solo exhibition and the dilapidated Art Deco style building was cleaned up for that.
It opened its doors with the first exhibition Art is Rubbish is Art in 2014 and this set the depot on a creative path.
According to Tan Shih Thoe, who was appointed by the three families to take charge and manage the whole place, they did not have any concrete plans on what they want to do with the rest of the space after a part of it became an art exhibition gallery.
"It grew organically over the years and we find ourselves a hub for arts, crafts, food and urban farms," he said.
The owners have since expanded the space by acquiring shophouses next to the depot. Today, Hin Bus Depot spreads out over 60,000 sq feet and includes eight shophouses on Jalan Gurdwara.
The art gallery is managed by Wanida Razali while events at the depot are managed by Khing Chuah.
"We want to let those in the arts industry manage and run the art gallery because I don't know much about art and so far it has worked out really well," Tan said.
The gallery space has held numerous art exhibitions over the past three years and is almost always fully booked.
Apart from the art gallery, there is an open air deck for events, a garden and open spaces with murals by Zacharevic and other artists.
A glass house was built at the end of the open air deck and it now houses a restaurant called Buu's Kitchen and the recently opened drinks counter, The Black Market.
Two tiny huts within the grounds of the depot were also spruced up and let out, one to Chai Diam Ma, an arts and crafts store and another to The Pharm Hut & Kefir Dispensary, an urban farming corner that also sells kefir soda.
An odd-shaped white building houses a newly-opened arts and crafts shop, Kiwe, which is a joint venture by Kazimi Design and Weez Handmade and next to it is a workshop on all things wood by Pokothings.
Right at the back, after the open space car park, a large warehouse now houses a pop-up art space called The Art Assembly where artworks and sculptures are displayed until October 15 before it shifts to another space.
Next to it is a small plot of edible garden called The Pharm Plot, managed by Patie Tan, who also operates The Pharm Hut.
On the other side, Bricklin Cafe which opened together with the depot in 2014, remains the main cafe at the entrance serving up light meals, cakes and coffee.
The rows of shophouses flanking the depot are also a part of the growing Hin Bus Depot. Old tenants such as a coffee shop, a hardware shop and motorcycle repair shop continue to operate at some of these shophouses while other vacant shophouses are being restored and converted into new spaces for local small businesses.
The shophouses and more spaces within the depot are slowly being taken up by a variety of small and local businesses from a speakeasy called Backdoor Bodega to a yoga studio and vegan restaurant called Wholey Wonder.
There is also Grafikdistrict which is a platform for designers to meet up; Luma, a collective that deals with documentation and productions and Untitled, a shared space for those in the creative industry.
"We don't have any fixed requirement for anyone who wants to rent a space in the depot and we get a lot of requests but we do have one main criteria, passion," said Tan.
The organic growth of the depot into something much more than a mere space for art has led the owners to continue on this path of letting it be a space to inspire creativity in every sense of the word instead of turning it into a money-making venture.
"What we look for is passion. Whoever wants to take a space here must be passionate about what they are doing and be very good at it," he said.
This includes those who want to take up a spot at the weekly Hin Pop-Up Market on Sundays. The market was mooted as a platform for entrepreneurs, small business owners, artisans, performers and makers to showcase their products and talent.
"We are not making any money from the market or from this depot so we have very little resources. That is why we want people with passion, as long as they have passion, they can make it work," he said.
Today, the depot has around 19 different business outlets under its roof, including those at the shophouses, and they recently acquired four other shophouses, also along the same row.
The shophouses are now being restored and Tan said they will only rent it out to local businesses that are passionate about their trade, preferably in the food and beverage industry.
Hin Bus Depot
Jalan Gurdwara,
George Town, Penang.
Website: hinbusdepot.com