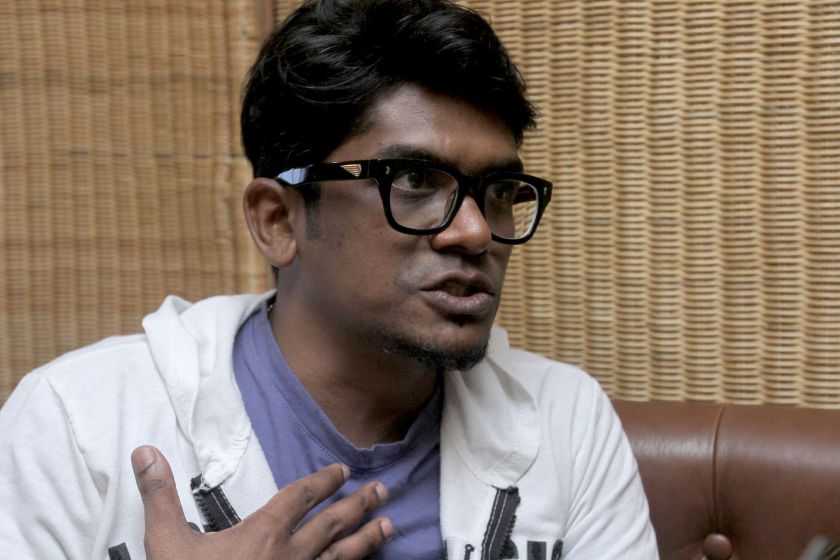 KUALA LUMPUR, Aug 5 — The separation of the Best Picture award category at the Malaysia Film Festival (FFM) this year to Bahasa Malaysia and other languages is "immature" and a "disgrace" to the visual medium of films, the director of Jagat said.
Shanjhey Kumar Perumal — whose critically acclaimed Tamil-language movie about the difficult lives of Indians in Malaysia was nominated for Best Picture (Non-Bahasa Malaysia) in the national film awards ceremony — told local broadcaster Astro Awani that film comprised other facets of art like acting, cinematography and editing, besides language.
"When we use language as one of the main criteria to judge a film, I feel that it's a disgrace to the visual medium," Shanjhey said.
He pointed out that silent film The Artist won several Oscars, including Best Picture, at the US 84th Academy Awards in 2012.
The independent filmmaker also said when he went to India and to the New York Asian Film Festival, Jagat was considered a "Malaysian" film.
"But in our own homeland, our films are categorised according to language. So I feel that this is unnecessary and immature, in my opinion," he said.
The nominations of Chiu Keng Guan's Ola Bola and Jagat for the Best Picture (non-Bahasa Malaysia) category at the 28th FFM this year, instead of the main Best Picture category, had sparked public outrage. The Best Director and Best Screenplay categories similarly have non-Bahasa Malaysia versions.
Ola Bola was inspired by the multiracial Malaysian football team that qualified for the 1980 Moscow Olympics and was reportedly the fifth highest-grossing local movie in history, raking in RM15.85 million according to a New Straits Times April report.
The Malaysian Film Producers Association (PFM), however, defended the segregation of the award categories, saying it was to uphold the national language in local films.
National Film Development Corporation Malaysia (Finas) Director General Datuk Kamil Othman told Malay Mail Online that both Best Picture categories — Bahasa Malaysia and non-Bahasa Malaysia — were on equal footing, meaning there is no question of Ola Bola and Jagat being relegated to second best as claimed by critics.