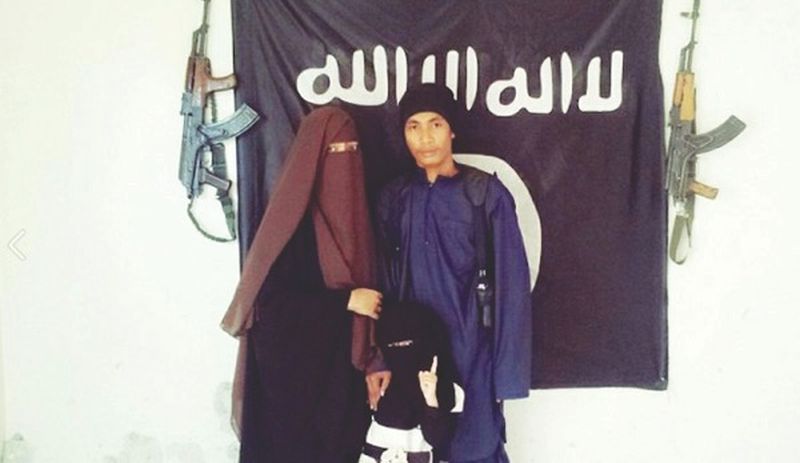 PETALING JAYA, July 5 — From a small village in Malacca, Muhammad Wanndy Mohamed Jedi, has now earned the infamous tag of being among the most wanted man on the the global terror watchlist.
Muhammad, who goes by an assumed name Abu Hamzah al-Fateh, may have his own private only for friends webpage, is now amongst those included on "tracking the threat" sites.
The 26-year-old grew up in Jalan Bukit Tambun, Durian Tunggal, and always maintained a low profile, even during the Hari Raya festive season.
Then, he went missing and police learnt Muhammad fled to Syria with his 26-year-old wife on January 26 last year.
His folly proved to be when he went live over the Internet boasting his plans to launch attacks in Malaysia early this year, and now he has shown his dastardly true colours when executing the Movida attack from behind the scenes, from Syria.
Muhammad came under the radar of the intelligence network who learnt he was planning to launch attacks here.
Since then, the militant has been seen in numerous videos released by the so-called Islamic State, including a notorious video last year on February 22, where he beheaded a Syrian man.
In the video he said: "This is a punishment for a spy who betrays Islam ... a lesson to all," making references to religious texts as justification for his actions.
Since then, the terror group has exploited his ability to recruit Malaysians to coordinate attacks by "remote control".
A Facebook account with his assumed name still exists but is no longer open for public views. Excerpts of his statements still circulate among jihadi social media.
In one post, he relates his teenage years saying, "Ten years ago, I was the blacklisted kid in my kampung. Parents would not allow their children to be friends with me.
"Yes, I was naughty, bad but Allah has blessed me with many friends and understood my flaws," he said.
Muhammad revealed that he himself had been recruited on Facebook, which had helped him to get to Syria.
Other posts seemingly reveal a completely different person, someone who cared for the needy, as he relates to a friend how he had spent 100 lira (RM1.43) to help a poor Turkish family.
"I bought them food like keropok and more so pitiful. Their clothes were dirty, they wore Phua Chu Kang rubber boots ... , it's so sad."
Muhammad Wanndy also shared other glimpses of his life in other Facebook posts, with the latest being on February 22, after beheading the Syrian, in which he talked about eating lamb daily and how people were afraid to steal from others.
His efforts at recruitment seem to have borne fruit with the arrest of numerous would-be militants and sympathisers en-route to Syria, or planning to carry out attacks here.
Police attributed the recent grenade attack on a night club in Puchong to him and an attempted attack on a Light Rapid Transit train in Setiawangsa.