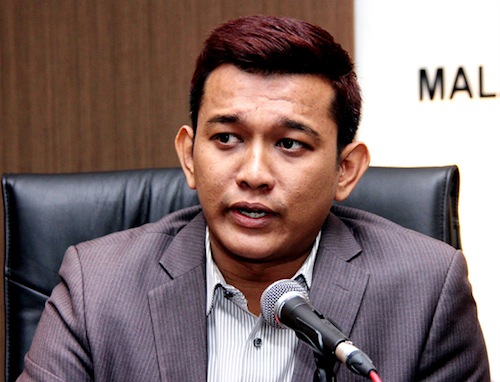 KUALA LUMPUR, Nov 4 — Undaunted by the nightmare of his shooting, MyWatch chief R. Sanjeevan is now pursuing leads to expose drug syndicates across the South China Sea in Sabah and Sarawak and has no plans to quit the crime watchdog.
Sanjeevan, who is still recuperating after surviving a shooting last July, noted, however, that MyWatch will still continue monitoring crime in the Klang Valley.
"East Malaysia is in worrying stage now. Criminals are moving about openly without any fear [of] action," Sanjeevan told The Malay Mail Online today.
"I'm adding new members to our line-up and we'll be focused on illegal activities in Sabah and Sarawak," added the anti-crime activist, referring to drug-trafficking, triads and vice.
Sanjeevan said that syabu was mainly smuggled into East Malaysia from the Philippines and Indonesia by sea.
He added that a MyWatch committee member would be recruited in Borneo, but was tight-lipped about the identity of the group's new patron and committee members.
"Can't announce yet, but I'll announce later when everything is confirmed," said Sanjeevan.
Former Inspector-General of Police (IGP) Tan Sri Musa Hassan, who used to be MyWatch's patron, left the crime watchdog last September, reportedly calling the group ineffective.
Sanjeevan also accused the police last month of harassing him, instead of investigating the assassination attempt against him.
He attributed the authorities' inaction to his claims of police involvement in drug syndicates that were made shortly before he was shot at close range on July 27 in Bahau, Negri Sembilan.
Hours before his shooting by a man riding pillion on a motorcycle, Sanjeevan had tweeted on his @SanjeevanSS handle: "A @PDRMsia cop told some syndicate fellow that he'll get them firearm & told them to fire few shots at my house to scare me/family!"
Some 18 days after the shooting, Sanjeevan underwent surgery to remove the bullet that was lodged in his chest.