KUALA LUMPUR, Nov 17 — Fifteen years ago, Malaysian ceramic artist Adil Abdul Ghani first learned raku pottery during a ceramics training programme in Japan.
Raku is an ancient Japanese firing technique invented in the 16th century and used to make tea bowls for tea ceremonies.
This led to the birth of RAAQUU Ceramic Art in 2020, named after the technique that inspired Adil's art.
The ceramic art brand has rapidly gained international acclaim, achieving over RM1 million in ceramic art sales in 2022 alone.
Advertisement
It achieved this thanks to its products' unique raku finishes, including full-copper matte, half-copper matte, smoked, carbon half-copper matte and obvara.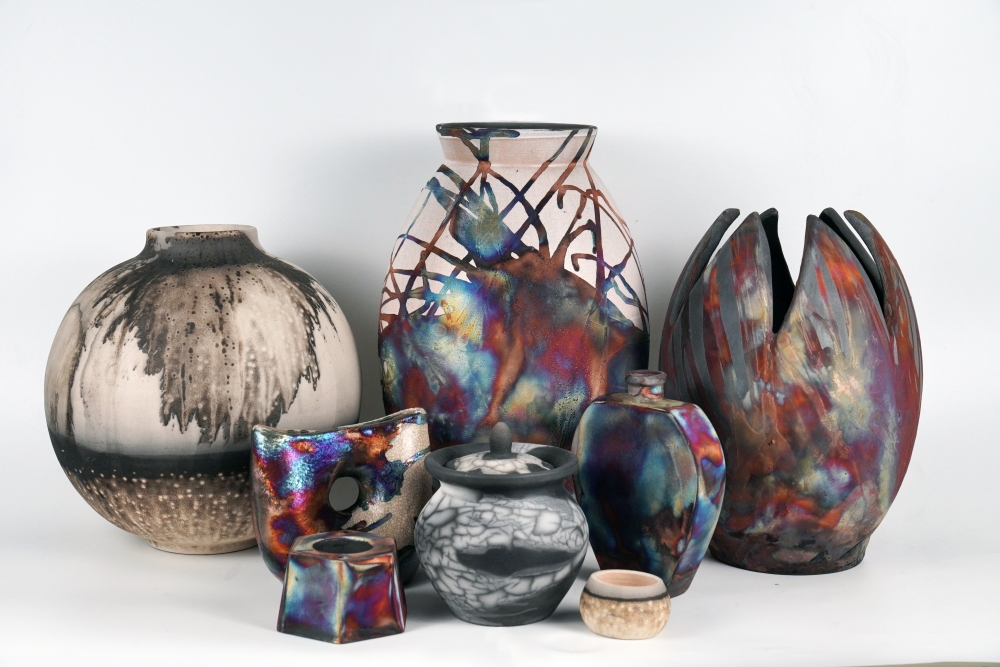 "At RAAQUU, each ceramic piece is different and cannot be reproduced," Adil said in a statement.
"This makes each piece a unique work of art with its own story to tell. It is the main factor that drives the interest towards RAAQUU and makes it into a coveted collector's item."
Advertisement
The tagline 'Painted by fire' is apt for their signature firing technique, which produces one-of-a-kind colours that are unique to each piece.
Raku firing involves removing a ceramic piece from a hot kiln while it is still molten and placing it in a reduction chamber filled with sawdust or paper.
The intense heat from the ceramic piece ignites the combustible material in the sealed reduction chamber, contributing to each Raku ceramic piece's unique colours.
RAAQUU's products range from pocket-sized miniature vases to experimental sculptural pieces, part of the Life Magnified collection designed by Adil.
The company operates from Ara Damansara, ethically sourcing raw materials like clay from Perak's Mukim Sayong where the traditional Malay water container (labu sayong) originates.
"I feel that the merge between the historical elements of Malaysia and Japan where local crafts are concerned has in itself taken RAAQUU to another level of distinction and gravitas," the artist added.
Adil is preparing for RAAQUU's first solo exhibition in January 2024, featuring 20 large-scale sculptural pieces and accessory items.
The brand, already available online in 32 countries, plans to expand further next year, exploring collaborations with designers and seeking partnerships in the retail industry.
RAAQUU's collaborations with The Datai in Langkawi, FERN Batik Collective and Gudang have garnered positive impacts, marking a promising future for this Malaysian startup.
"For now, I must say that the RAAQUU team is fired up for our next phase of expansion," Adil said.
For more details, visit here.