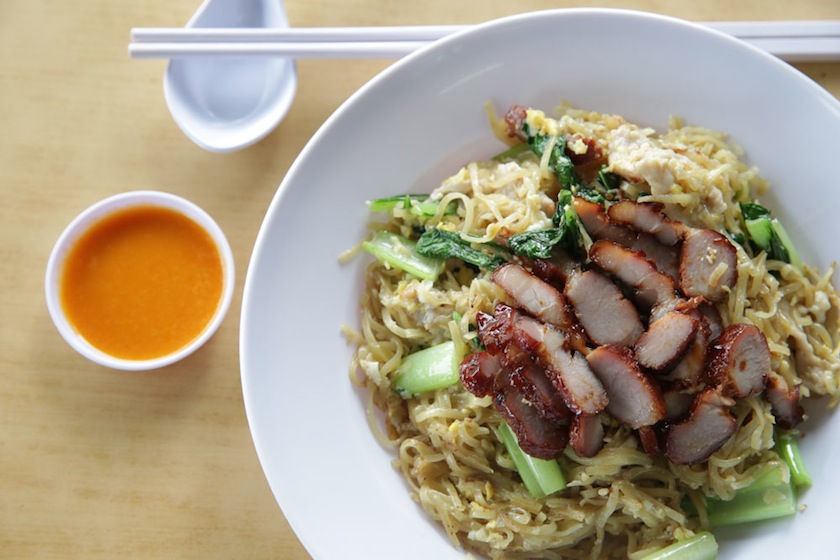 PETALING JAYA, Dec 2 — Sabahan foodies, rejoice! If you have been missing Tuaran Mee or Beaufort Mee from your hometown, you can now enjoy them right here in Petaling Jaya.
Tuaran native Chris Wong moved to Kuala Lumpur 15 years ago. Growing up, Wong always had a passion for cooking, starting at the young age of 18.
Through guidance from his mother and also experiments on his own, he learned how to cook Sabahan favourites as well as Hakka recipes from his Sino-Kadazan family. Wong perfected other recipes as well, including local favourites from Rawang and Vietnamese cuisine.
About two and a half years ago, Wong quit his job in the telecommunications industry and ventured into the restaurant business. Initially, he and his partner managed a restaurant in Rawang selling steamed fish and other dai chow dishes.
Wong had also helped out another partner running a Vietnamese restaurant. Combining both the cuisines as well as his passion for Sabahan food, Wong then started Ah Soon Kor, serving all three cuisines.
"I've always had an interest in home cooking. I wanted to start a restaurant that offers a variety of food. We get our fish from Rawang and twice weekly, we have fish flown in from Sabah as well," said Wong.
From Rawang, he would get his supply of tilapia while fish like grouper and red snapper will be brought in from Sabah.
Wong chose to open Ah Soon Kor in SS3, Petaling Jaya because he lived nearby. He felt that there weren't many restaurants in Kuala Lumpur serving Sabahan cuisine.
"As a Sabahan, I know how it feels like to miss food from my home. That's why I want to bring the taste of home to my fellow Sabahans and let others try our cooking," said Wong.
The name of Ah Soon Kor is a combination of names, Ah Soon being his partner from Rawang and Kor (meaning brother in Cantonese) referring to Wong.
One of the specialties of Ah Soon Kor is the Pork and Yam dish which is originally a Hakka dish. Other favourites at Ah Soon Kor are the Vietnamese Pho, Stewed Pork Ribs, Steamed Tilapia in Rawang style, Tuaran Mee and Beaufort Mee.
There are two types of Tuaran mee; the wetter version and the dry version. Personally, Wong likes the wetter version but due to customers' request, he decided to serve the dry version.
"The Tuaran noodles are handmade and it is deep fried and then boiled. After that, it is fried again with egg and homemade char siew," said Wong.
Tuaran Mee is very different from any type of noodle dish in Peninsular Malaysia. It can be egg-y, dry, wet or even slightly sweet or salty depending on the cook. Having tasted the dry version in Tuaran itself, I can say that Wong's version is close to the original Tuaran Mee.
My favourite would be Beaufort Mee where the noodles are smoked and then the gravy is poured over it. It is served with a lot of vegetables and char siew. There is nothing like that as well in Peninsular Malaysia and it is really nice because the crispy noodles go well with the gravy.
"Some of my customers just come for the Sabahan noodles and some come to order the fish and local dishes," said Wong.
The Steamed Tilapia has a special sauce garnished with ginger and garlic. The result is similar to cheong chingstyle.
Besides that, Ah Soon Kor also serves Vietnamese drip coffee and ice lemon tea (or lemon teh ping as the Sabahans call it).
Ah Soon Kor is open every day from 11am till 3pm and 5.30pm till 10.30pm but it closes on alternate Mondays.
Ah Soon Kor
42, Jalan SS 3/31, Taman Universiti, 47300 Petaling Jaya, Selangor, Malaysia