KUALA LUMPUR, Nov 21 — Smart #1 EV has finally received its grand launch in Malaysia four months after it was first shown to the public. While it may take the company quite a while to finally reach this stage, Proton New Energy Technology (Pro-Net) has made good on its promise to roll out the new EV into our market within Q4 of this year.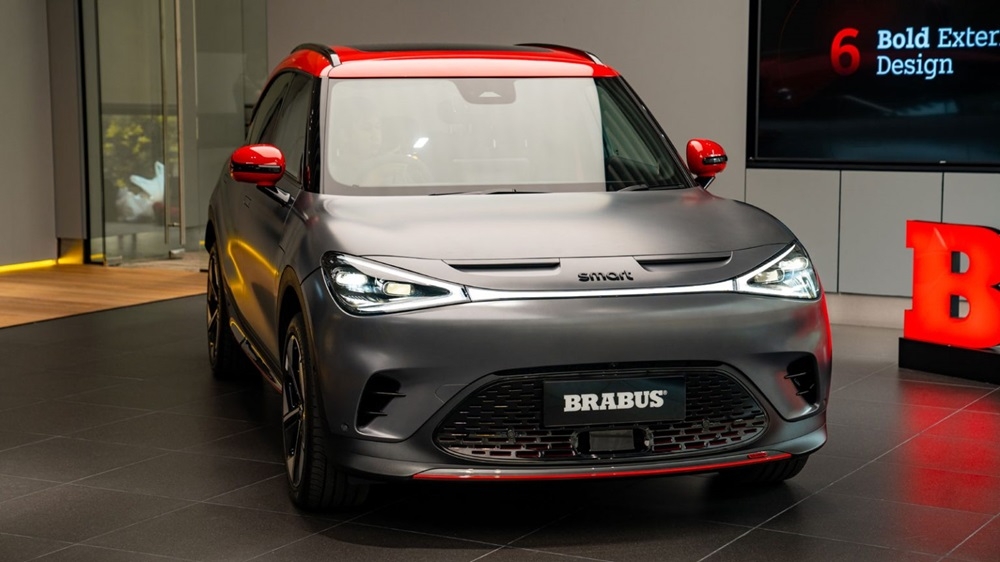 Smart #1 Malaysia pricing, colourways
A long time coming, the official price for the Smart #1 in Malaysia has finally been revealed at today's grand launch event. Here's what it looks like:
Advertisement
Smart #1 Brabus: RM249,000
Smart #1 Premium: RM219,000
Smart #1 Pro: RM189,000
Smart #1 Pro and Premium can be obtained in Digital White, Laser Red, Quantum Blue, and Future Green. There is also the Lumen Yellow option which is exclusively made for the Premium variant and all of these colourways are accompanied by the Eclipse Black roof.
As for the Smart #1 Brabus, the colour options you have include Digital White, Cyber Silver, and Laser Red which come standard with Eclipse Black roof as well. This variant can also be obtained with the Radiant Red roof option, provided that you choose Meta Black, Cyber Silver, or Atom Grey — Matte as the primary colourway.
If you prefer to have your Smart #1 Premium or Brabus draped in full Atom Grey — Matte colourway instead, you have to fork out an additional RM5,000 though. You can book the new EV directly through the Hello Smart app which is readily available for download from Apple App Store, Google Play Store, and Huawei AppGallery.
Advertisement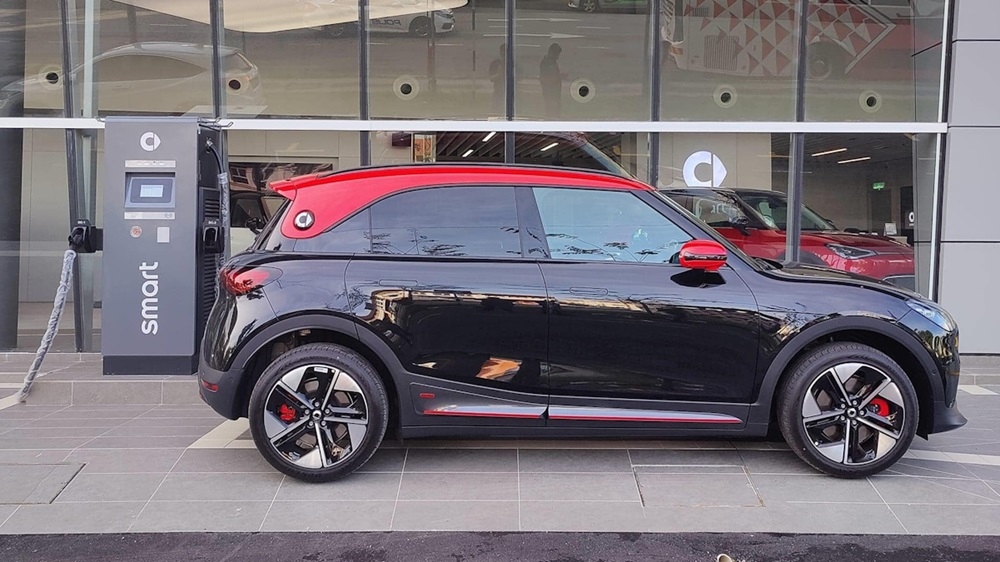 Smart #1 Brabus, Premium, Pro quick specs
Equipped with an all-wheel-drive (AWD) setup, the two electric motors on the Smart #1 Brabus provide a total output of 315kW (422hp) alongside 543Nm of torque. Battery-wise, a 66kWh lithium nickel manganese cobalt (NMC) battery pack helps the EV to deliver a WLTP-rated range of up to 400km.
The Smart #1 Brabus also comes standard with a 22kW onboard AC charger which allows it to be charged from 10-80 per cent in 3 hours. The same battery and AC charging setup have also been implemented on the family's mid-tier offering, the Smart #1 Premium.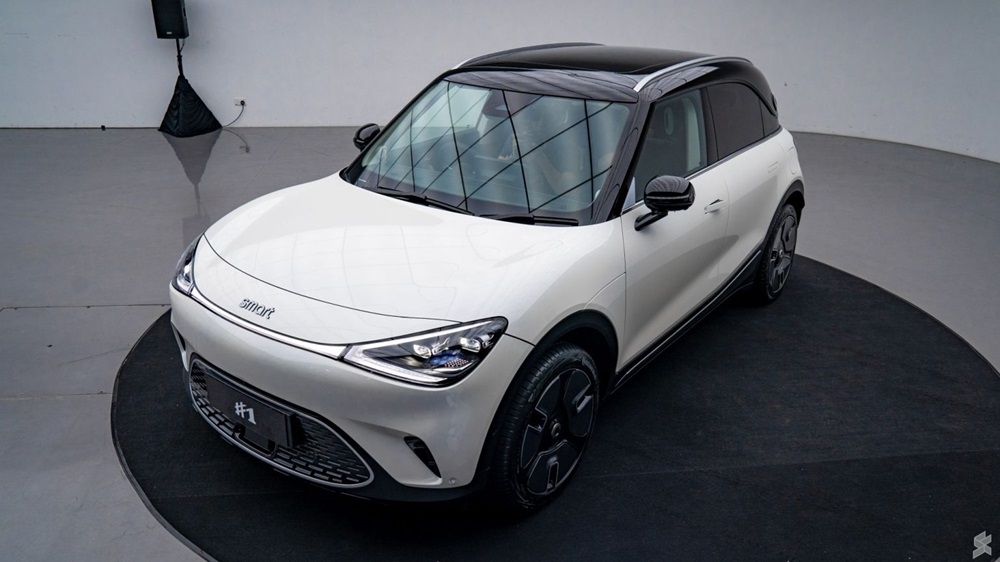 When compared to its Brabus counterpart, the Premium model can deliver a slightly higher WLTP range of 440km though. This is mainly because this variant has a single-motor rear-wheel-drive (RWD) setup which has a lower output of 200kW (268hp) alongside 343Nm of torque.
There is also the Smart #1 Pro variant which comes with the same RWD electric motor as per its Premium counterpart but powered by a much smaller 49kWh lithium ferro phosphate (LFP) battery. Naturally, this variant has a much lower WLTP range than the rest of the family at 315km.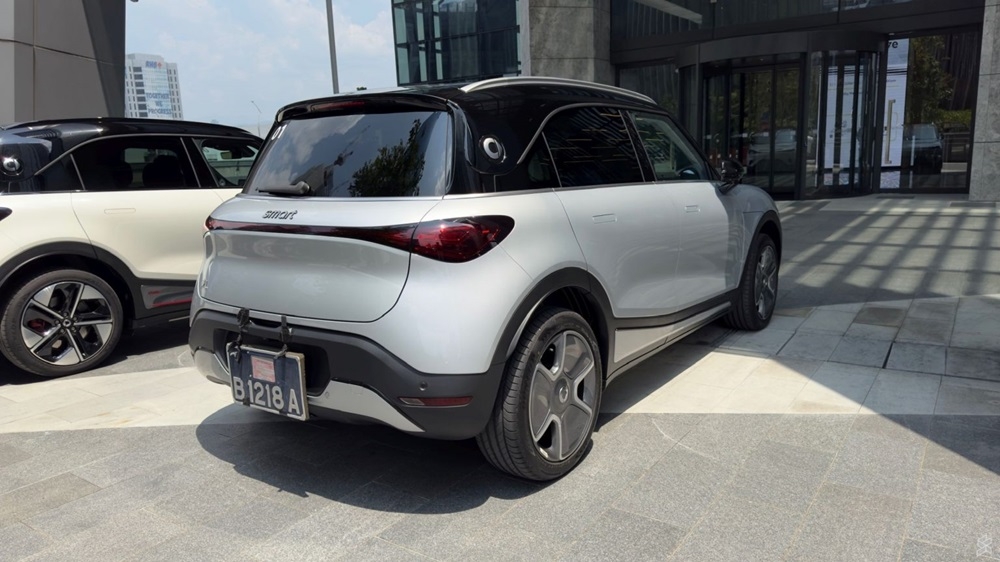 As it has been equipped with a less powerful 7.2kW onboard AC charger, it also takes much longer to charge the Smart #1 Pro from 10 per cent to 80 per cent at 6 hours.
Regardless of whether you choose Pro, Premium, or Brabus variants, all Smart #1 supports DC fast charging of up to 150kW and this allows them to be charged from 10 per cent to 80 per cent in under 30 minutes. Similarly, all three Smart #1 variants have the same top speed of 180km/h.
That being said, the Brabus can go from 0 to 100km/h in just 3.9 seconds while the century sprint timing for Premium and Pro models is much higher at 6.7 seconds.
Smart #1 first drive impression
For the past few months, we had several opportunities to test out Smart #1. While these test drive sessions were still too brief to give the EV a proper verdict, our experience with Smart #1 across all three variants has been positive so far.
As noted by Jonathan, even the base Pro variant offers a good ride and handling experience. Even though the range-topping Smart #1 Brabus provides more performance and a stiffer suspension setup, it is still quite comfortable to drive as opposed to some sports cars out there.
The first shipment of Smart #1 for Malaysia.
For more, don't forget to check out Jonathan's full first drive experience with the Smart #1 Pro and Smart #1 Brabus right here. — SoyaCincau