KUALA LUMPUR, Nov 21 — Proton S70 official launch event will be taking place on November 28, just weeks after its existence was formally revealed to the world. The launch date was announced by the national automaker through its Facebook page.
The Proton S70 is essentially the national automaker's first all-new sedan offering since the Proton Persona that was released back in 2016. It has been described as a C-segment model but with B-segment pricing even though the official price tag for it has not yet been revealed.
So, it is quite likely that the S70 will be competing in the same space as Honda City and Toyota Vios despite having a physical body that is closer to the Honda Civic. In terms of availability, you are already able to book the new model since November 1 with a refundable booking of RM500.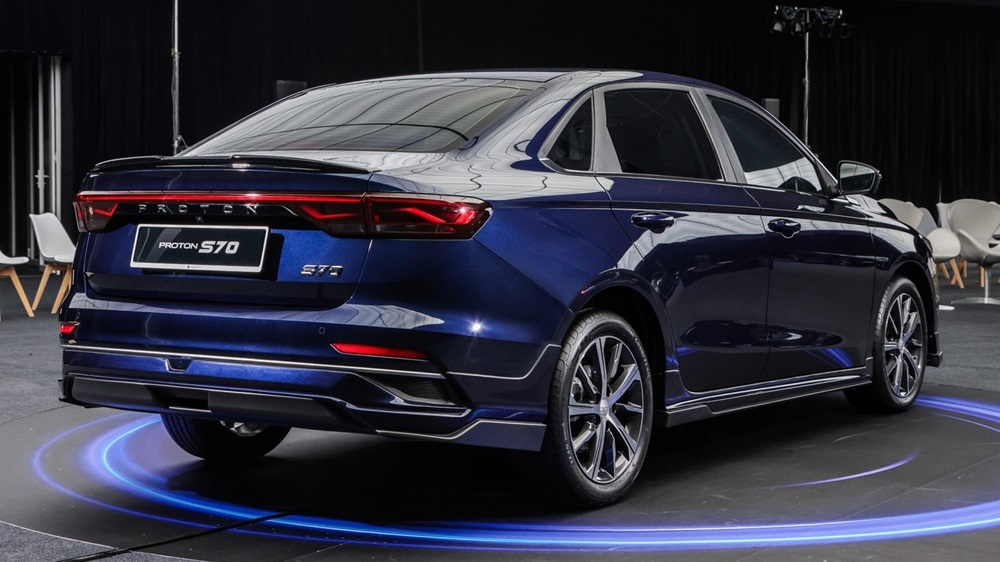 Advertisement
Proton S70 performance
While the new model might be based on the 4th generation Geely Emgrand, the S70 carries more performance than its Geely counterpart which is currently available in China and the Phillippines. This is due to its port-injection 1.5L turbocharged three-cylinder engine.
Advertisement
Also used for the lower-end variant Proton X50 SUV, this particular engine can deliver 148hp alongside 223NM of torque and is paired with a 7-speed wet dual-clutch transmission. While its top speed is still unknown, the Proton S70 can go from 0 to 100km/h in under 10 seconds.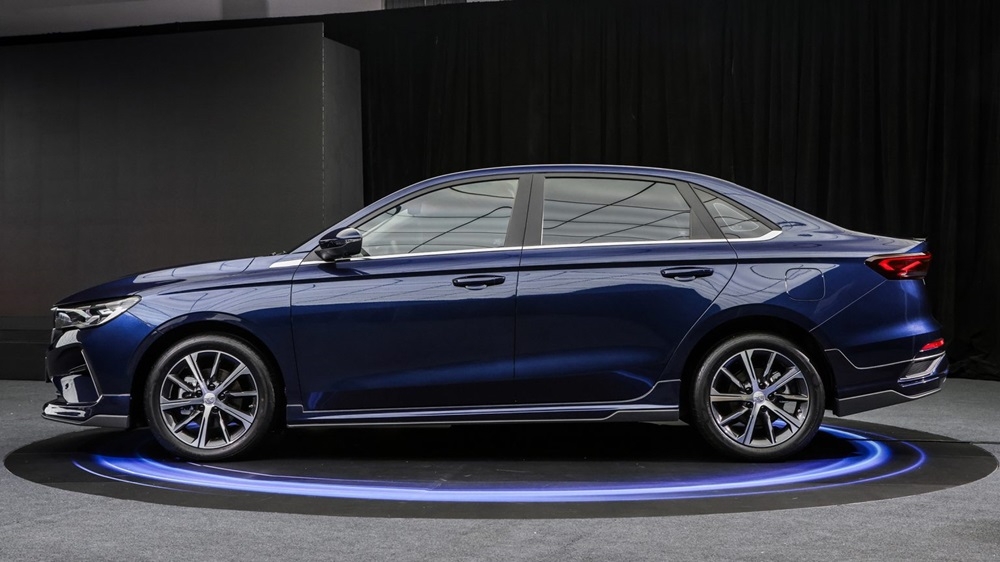 Proton S70 variants
You can obtain the new sedan in four variants including the base Executive option which features 16-inch allow wheels, fabric seats, and halogen headlamps. On the other hand, the Premium variant offers several upgrades including LED headlamps and a taillight bar as well as leatherette seats, a reverse camera, and auto air-conditioning.
There are also the Flagship and Flagship X options that provide 17-inch wheels together with a driver power seat and wireless charger. Instead of the 8-inch infotainment head unit (IHU) as per the two lower-end variants, both of them come with a larger 12.3-inch IHU as well as a 10.3-inch digital instrument cluster.
If you want to have an Advance Driver Assistance System (ADAS) with your S70, then your option will be limited to just the Flagship and Flagship X variants as well. Among the features provided by the system include Autonomous Emergency Braking, Adaptive Cruise Control, and Lane Centring Assist.
Other than that, there is also Traffic Sign Recognition, Blind Spot Monitoring, Rear Cross Traffic Alert, Door Opening Warning, Automatic High Beam and a Tyre Pressure Monitoring System. Not to forget, they have also been fitted with a 360-degree camera. — SoyaCincau