KUALA LUMPUR, Sept 1 — The word "merdeka" means independence or freedom, or if taken in a historical context, denotes being freed from bondage.
Arguably, this notion might mean more for those who lived through the process of the country attaining its independence from foreign powers, as it would be difficult for subsequent generations to imagine what war, occupation and colonisation felt like at the time.
Nonetheless, the fact remains that the country is now home to and a safe space for approximately 34 million Malaysians, along with tens of thousands of foreign citizens.
While not disregarding that there is still much room for improvement and reforms (along with an inherent national cynicism), Malay Mail has compiled, in the spirit of Merdeka and nationhood, what Malaysians polled said they were grateful for when it came to the country.
Advertisement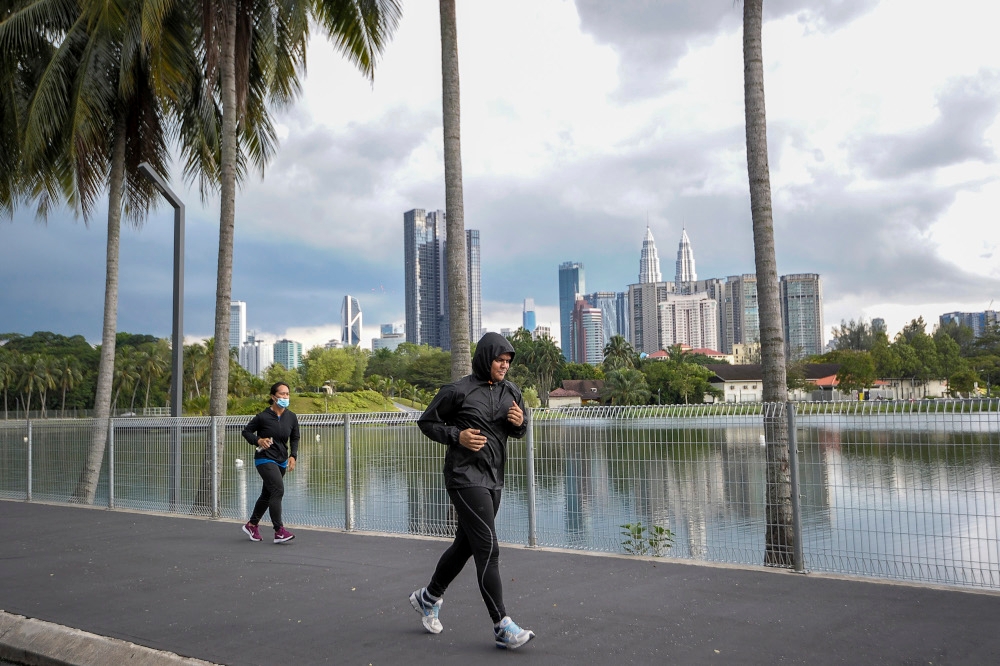 Relative peace
For Melissa Chow, it is the realisation that many countries are currently wrecked by war and widespread unrest.
Advertisement
"Just look at the unrest abroad, for example, the war in Ukraine. I am grateful for peace in Malaysia. We are free to go about our daily lives safely," the 28-year-old copywriter said when contacted.
Likewise, Lim Ee Ching, a 38-year-old who works in the finance sector, said although crime is a reality everywhere, the country's strict gun laws mean one less thing to worry about.
"We have a fairly tight firearms law, so I really feel at peace knowing that acquiring a gun in the country is not something that is easily done.
"I can't imagine having to fear for my children's safety when I send them to school, looking at the shootings that occur abroad," she said.
Multi-racial society
For Rachel Liew, 37, she admires how there are so many different ethnicities in the country, and yet everyone willingly accommodates various traditions and cultures.
Liew, a freelance worker, said there is a palpable sense of unity among Malaysians.
"I notice this when I am at mamak restaurants, that sense of gathering with friends regardless of race and religion is a very warm feeling," she said.
Despite coming across negativity on social media regarding race-related issues, Liew said, for her, the reality is quite different.
"I do feel that those are played-up issues as I don't feel it among my circle of friends. That is something we need to be careful about. Don't just believe everything you read on social media," she added.
Mohd Tawfiq Ghous, 28, agreed, saying that while there will always be some who are reluctant to embrace those of a different background, he is cognisant of explicit racism abroad.
"Racism is such a serious problem in certain countries that it can lead to being refused service at a restaurant, the cancellation of a hotel booking, and even denial of medical care.
"This will never be allowed to happen here. There are no such restrictions imposed on certain races anywhere in the country," he said.
Religious freedom
The same goes for freedom of religion in Malaysia, said Joshua Edwards.
"In some countries, if you are a Christian, you cannot openly go to church or hold Bible study at home. You cannot declare publicly that you are a Christian, or risk getting arrested.
"Here, we have different houses of worship all co-existing on one street in certain parts of the country and there is no problem with that.
"This is something that I truly appreciate as a Malaysian. You don't need to fear that you might be arrested just for professing your faith," the 50-year-old said.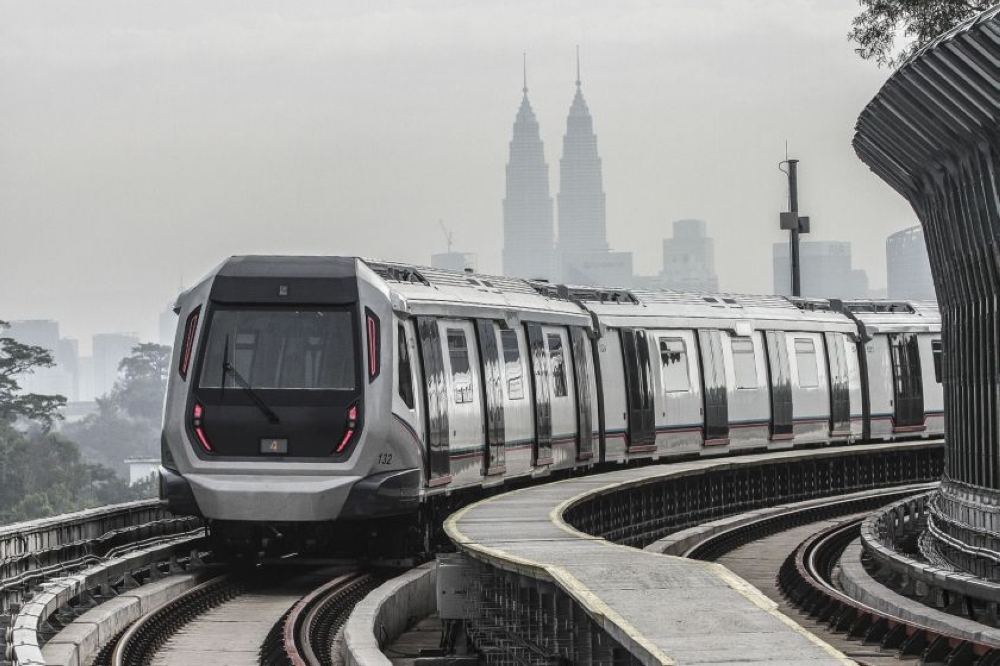 Public transportation, almost there
An avid traveller, Ahmad Farid Ishak, 40, said while not perfect in terms of maintenance and punctuality, Malaysia's public transportation has come a long way.
"First, we had the LRT (Light Rail Transit), which relieved many of the KTM that needed rejuvenation.
"And now, we have the Mass Rapid Transit (MRT), and not every country has such public transportation facilities at an affordable price.
"If you ask me, it is definitely better than having to take the Metrobus from Subang Jaya to the heart of the city every day to work," he said.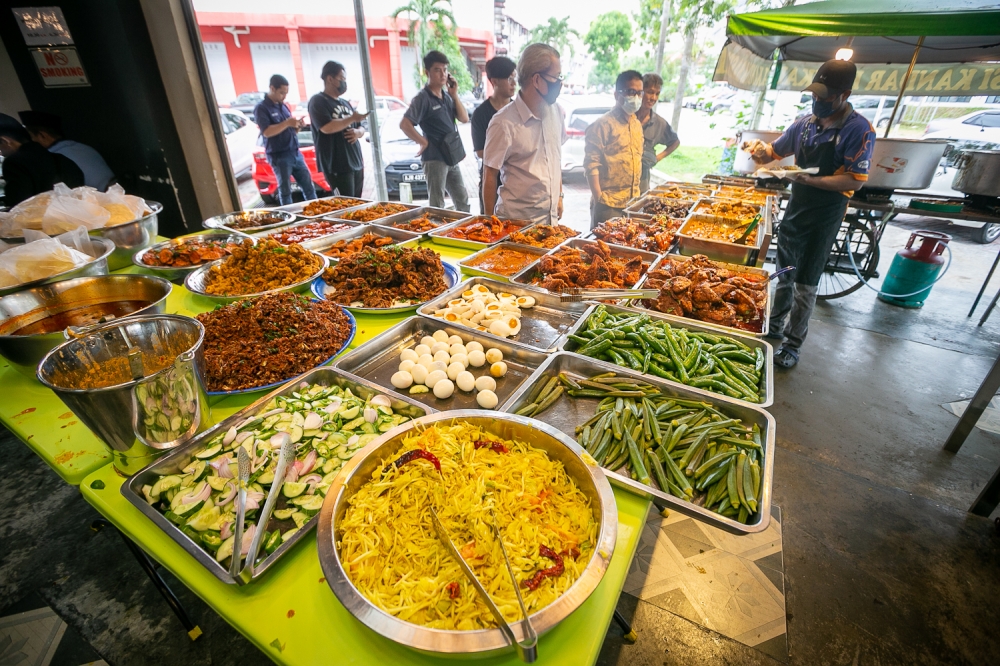 Jom makan
For Yasmin Ruzlan, 45, food brought people together in Malaysia.
She said it offered a way for everyone to get to know each other better, especially since the country has a wide array of cultures that boast different types of delicacies.
"You get to know a culture or a community just by enjoying their cuisine.
"In some countries, people are segregated according to where they shop for groceries. I am glad that we don't have that here," she said.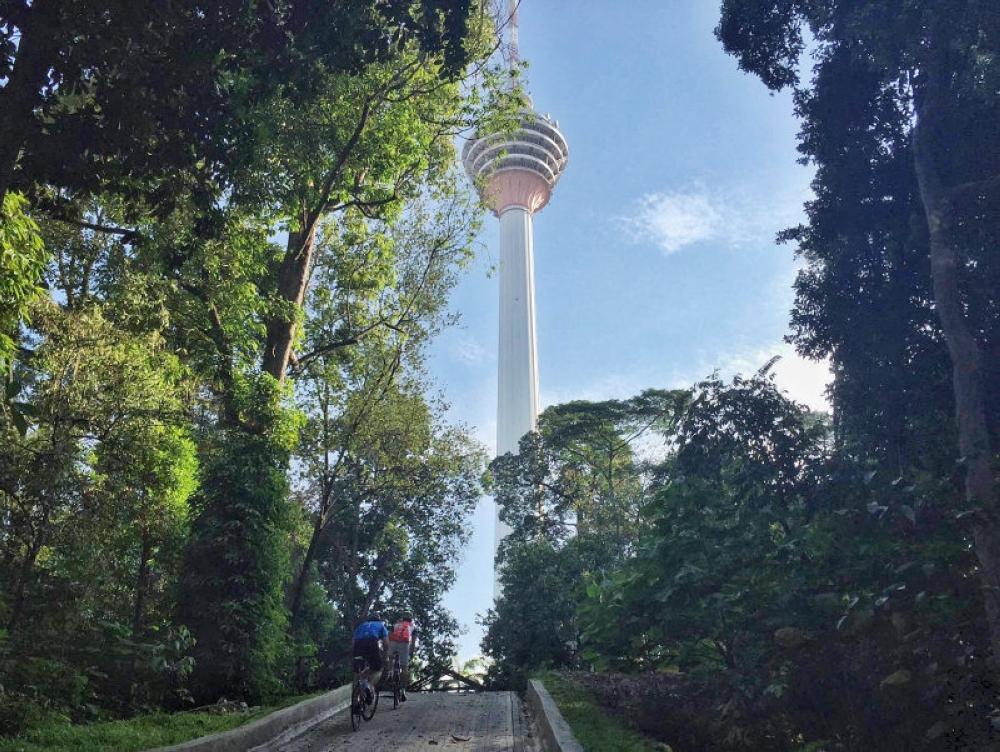 Green lungs
The Klang Valley might be an urban sprawl, but several forest reserves can be found amid all that concrete, one of them being the Bukit Nanas Forest Reserve.
Hanim Abdul Razak, 35, said it is a well-kept forest trail that she frequents every weekend.
"I can't help but marvel at how this forest reserve is in the vicinity of congested traffic and just around the corner from the Kuala Lumpur Convention Centre.
"Not too long ago, I remember reading that a development would take up part of the forest. My heart sank when I saw that, so thankfully, it was cancelled.
"Places like this should be protected. Our beautiful, natural forests are one of the things that the Tourism Ministry wants Malaysia to be known for.
"It is my hope that these little treasures are kept for many more generations to come," she said.