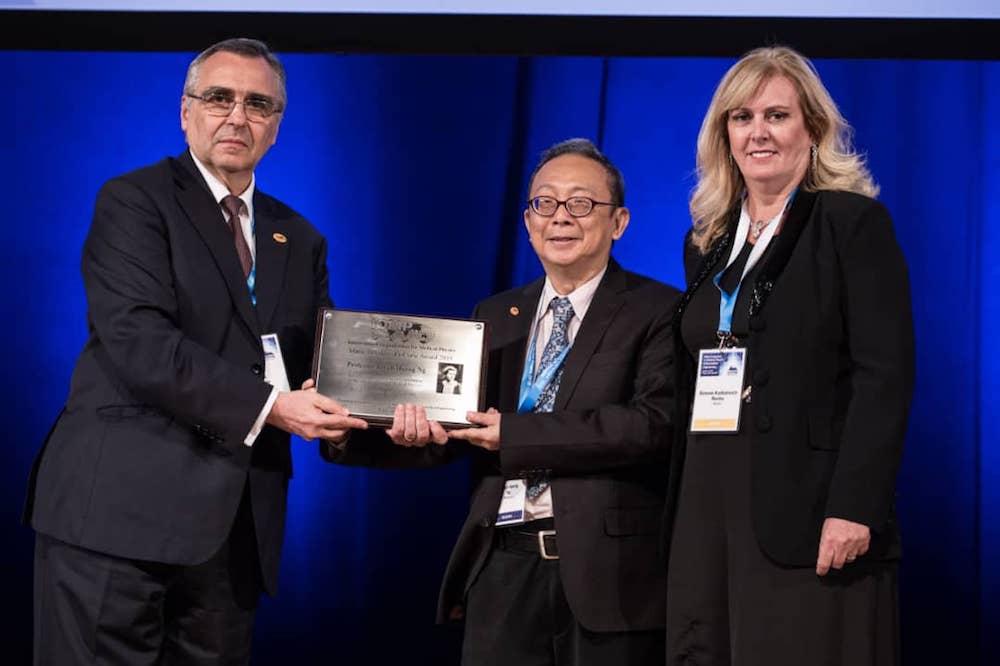 Subscribe to our Telegram channel for the latest updates on news you need to know.
---
KUALA LUMPUR, June 13 — A senior professor from University of Malaya's (UM) Faculty of Medicine has made the nation proud by receiving the highest rank and most prestigious award in medical physics.
Prof Dr Ng Kwan Hoong is the first scientist from Malaysia to receive the Marie Sklodowska-Curie Award.
"He received the award from the International Organisation for Medical Physics (IOMP) president Slavik Tabakov on June 3 in Prague," UM said in a statement today.
"The award is to honour scientists who have distinguished themselves by their contributions in the education and training of medical physicists, students and health personnel, as well as the advancement of the profession," stated the university.
Dr Ng's main research contribution are in breast imaging, radiological protection, radiation dosimetry, medical physics education and risk communication.
The award is given triennially in conjunction with the IOMP World Congress, which attracts medical physicists, biomedical engineers and other professionals in related fields from all over the world to interact and share ideas, knowledge, experience and research findings.
Dr Ng's achievement is something which the whole Asian continent can be proud as for the past 18 years the recipients of this award have been from the West and developed countries such as United States, France and Canada.
"His success proves that scientists from developing countries can also contribute significantly to science and humanity," said the university.