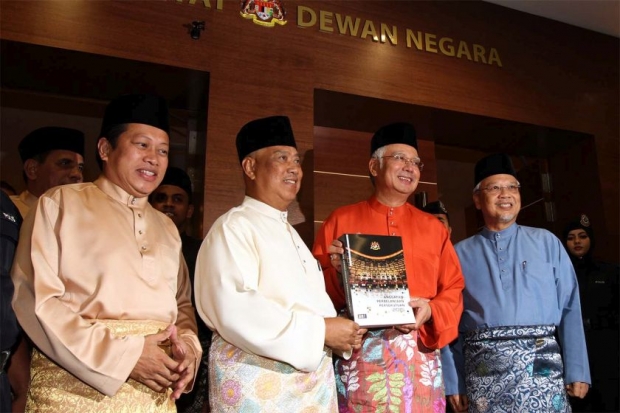 PAROI, Aug 1 — Prime Minister Datuk Seri Najib Razak said today that loyalty was a trait harder to find in any individual than intelligence, adding that he values the former more than the latter.
Speaking just days after his shock removal of Tan Sri Muhyiddin Yassin from the federal Cabinet, Najib said that loyalty was more important than "smart people" in order to keep the party and his leadership united.
"I will evaluate people based on their loyalty. There is a lot of smart people around but to find those who are loyal is rare," the leader said in his speech at the Seremban Umno division meeting here.
"But by loyalty, I don't mean blind loyalty. We have to work together in order to make our party strong," he added
Najib also called on Umno members to remain "focused, committed and disciplined" with the party's mission and not deviate from it.
Cryptically, the Pekan MP said that a party should only have one leader, equating this to how a ship could only have "one captain".
The embattled prime minister did not elaborate but added that although he is willing to accept criticism, it should be raised in a closed forum.
"It is okay even if we argue, as long as we don't throw chairs at each other.
"We can even bang the table, but just do not do it outside, it ruins the party image," Najib told delegates.
Muhyiddin was axed from Cabinet in a sudden reshuffle on Tuesday that saw Datuk Seri Ahmad Zahid Hamidi replacing him as deputy prime minister.
Many have suggested that Muhyiddin was likely dropped after his vocal speech questioning 1MDB in an Umno function in Cheras.